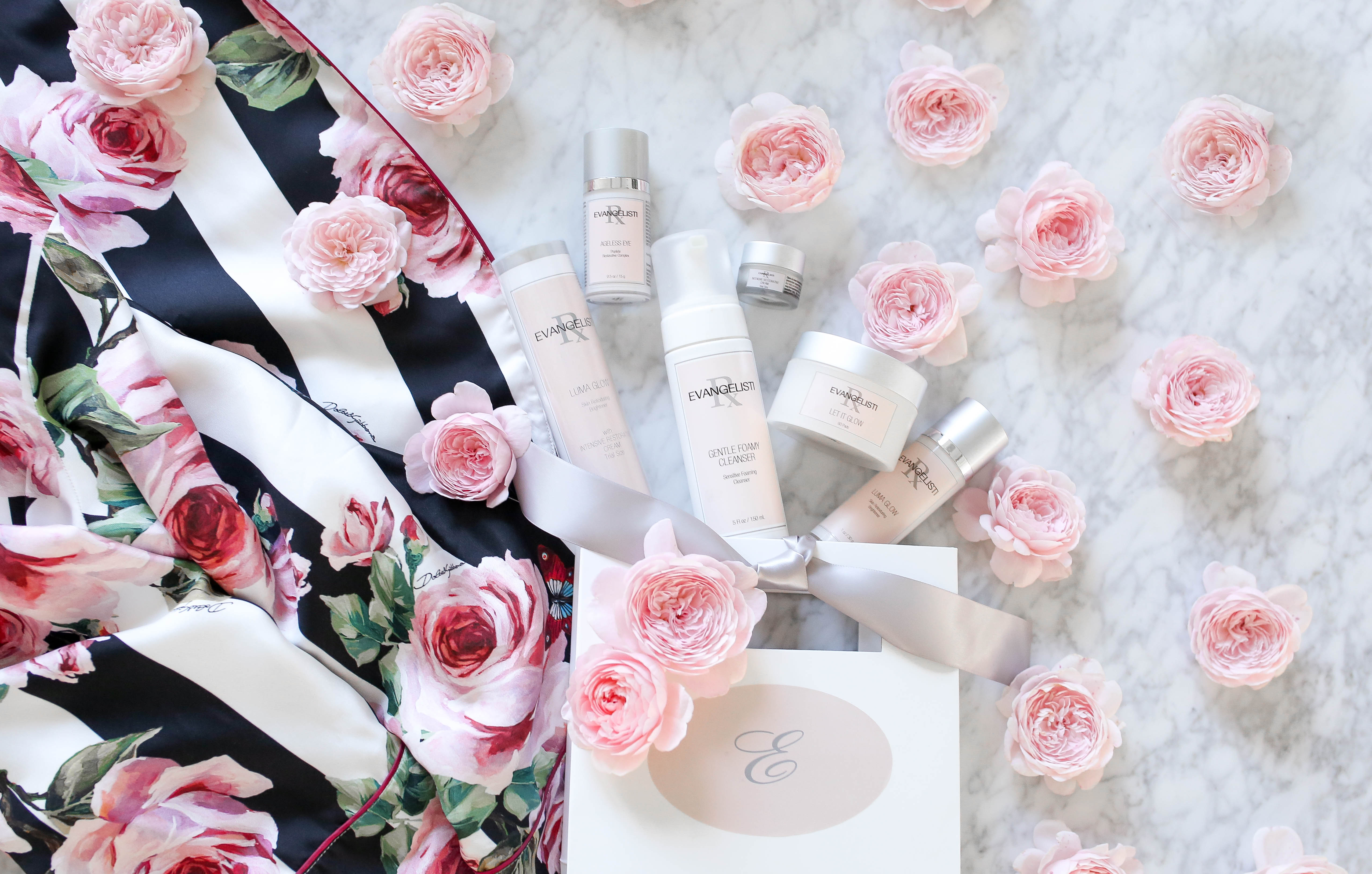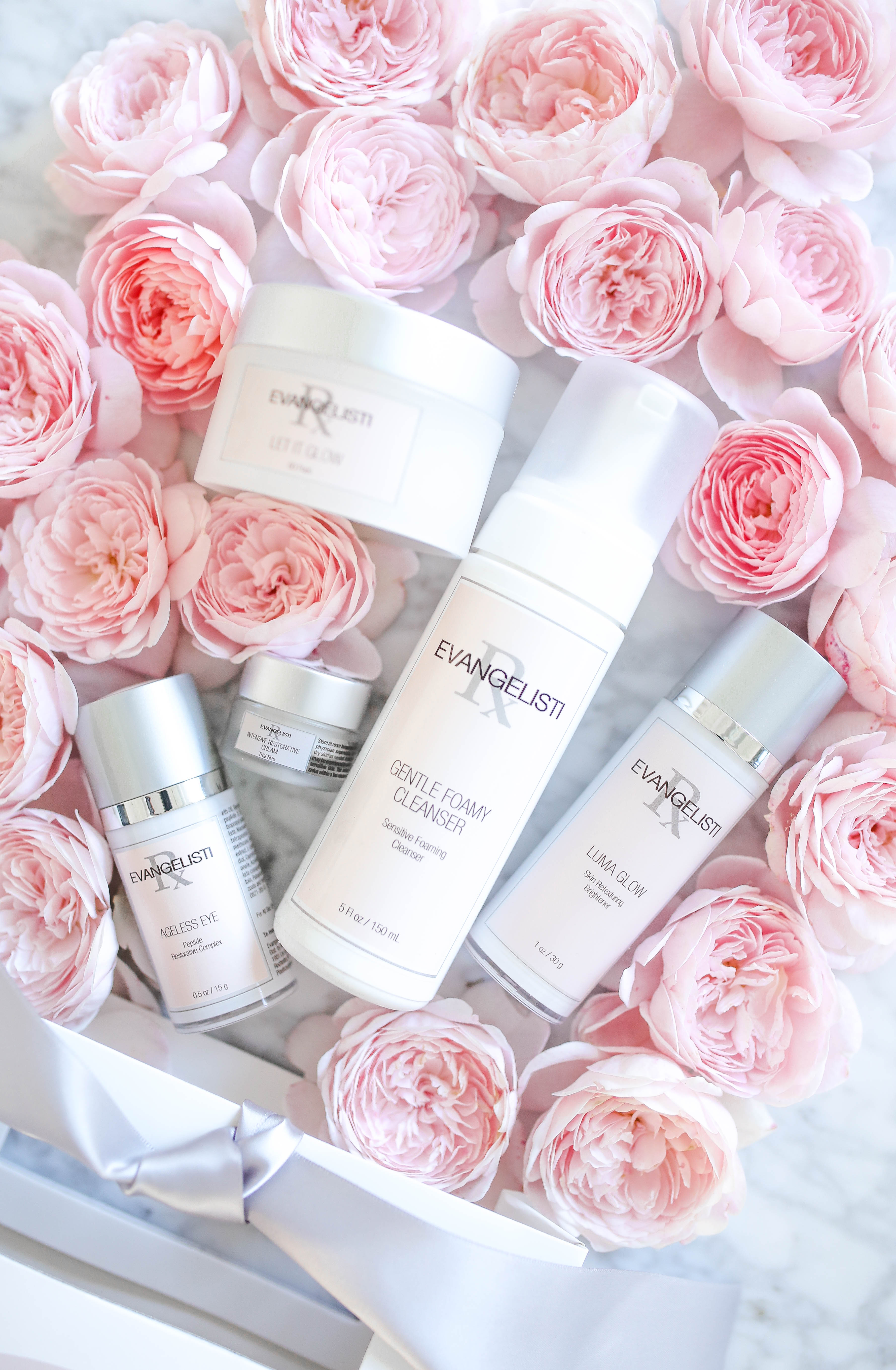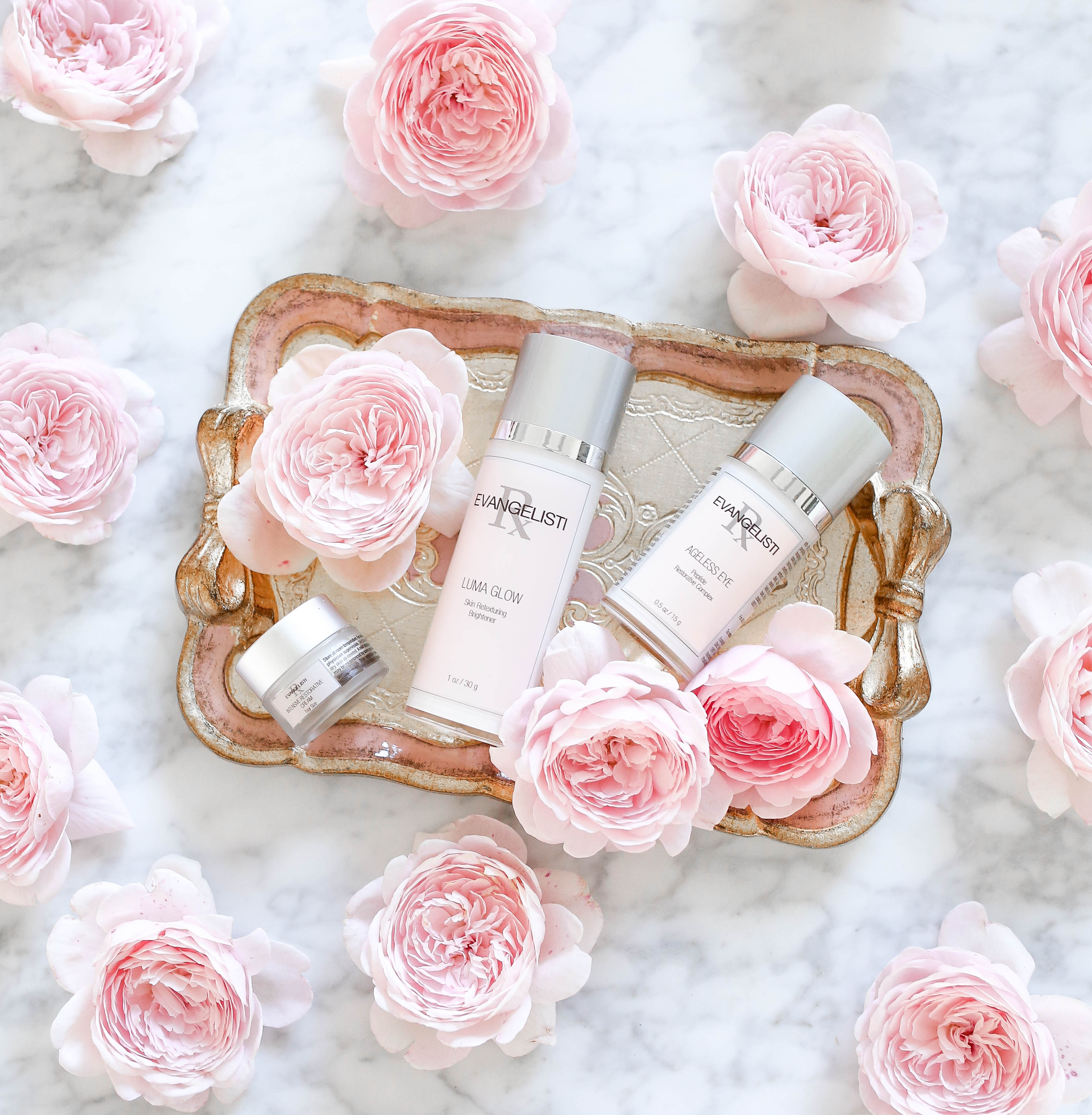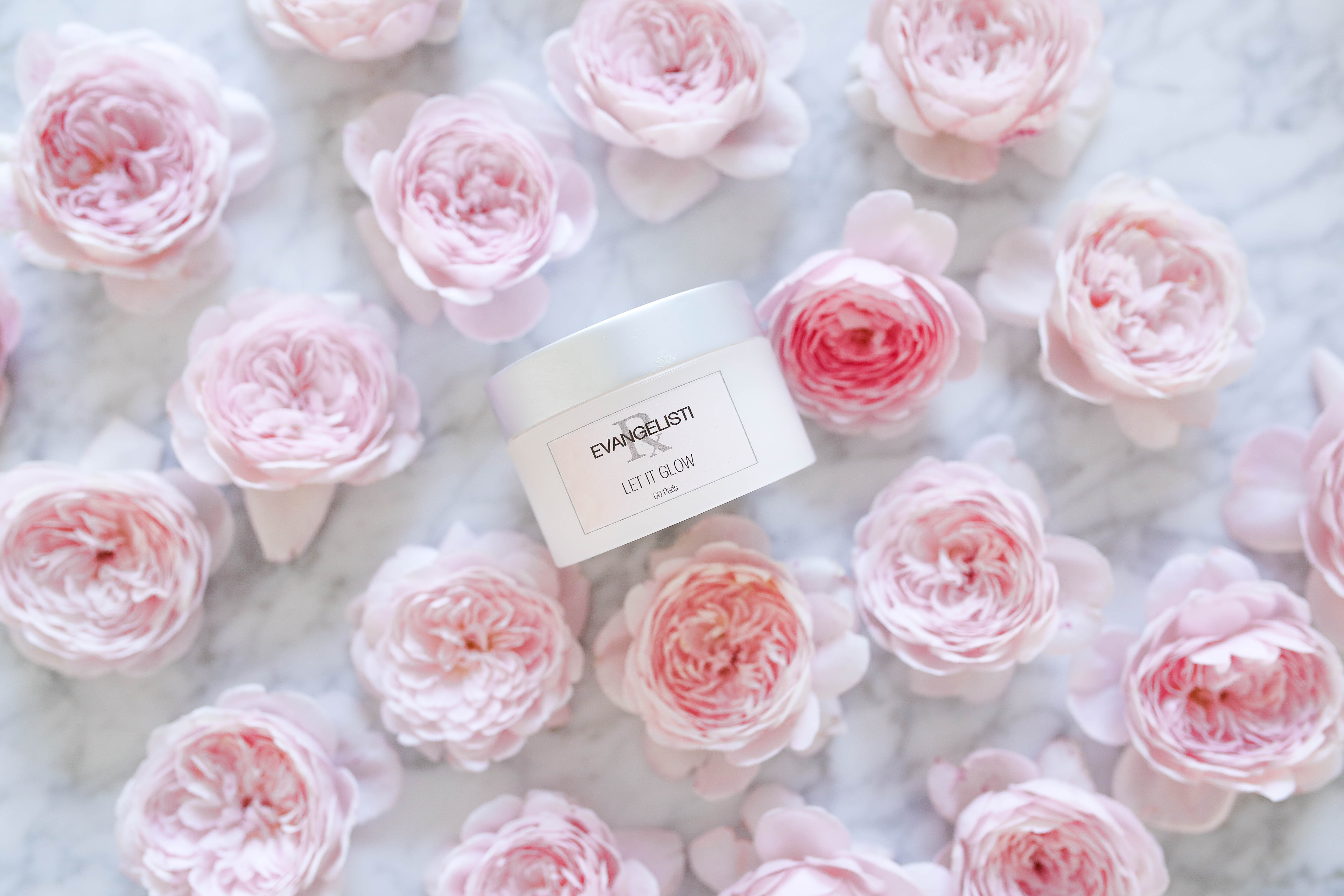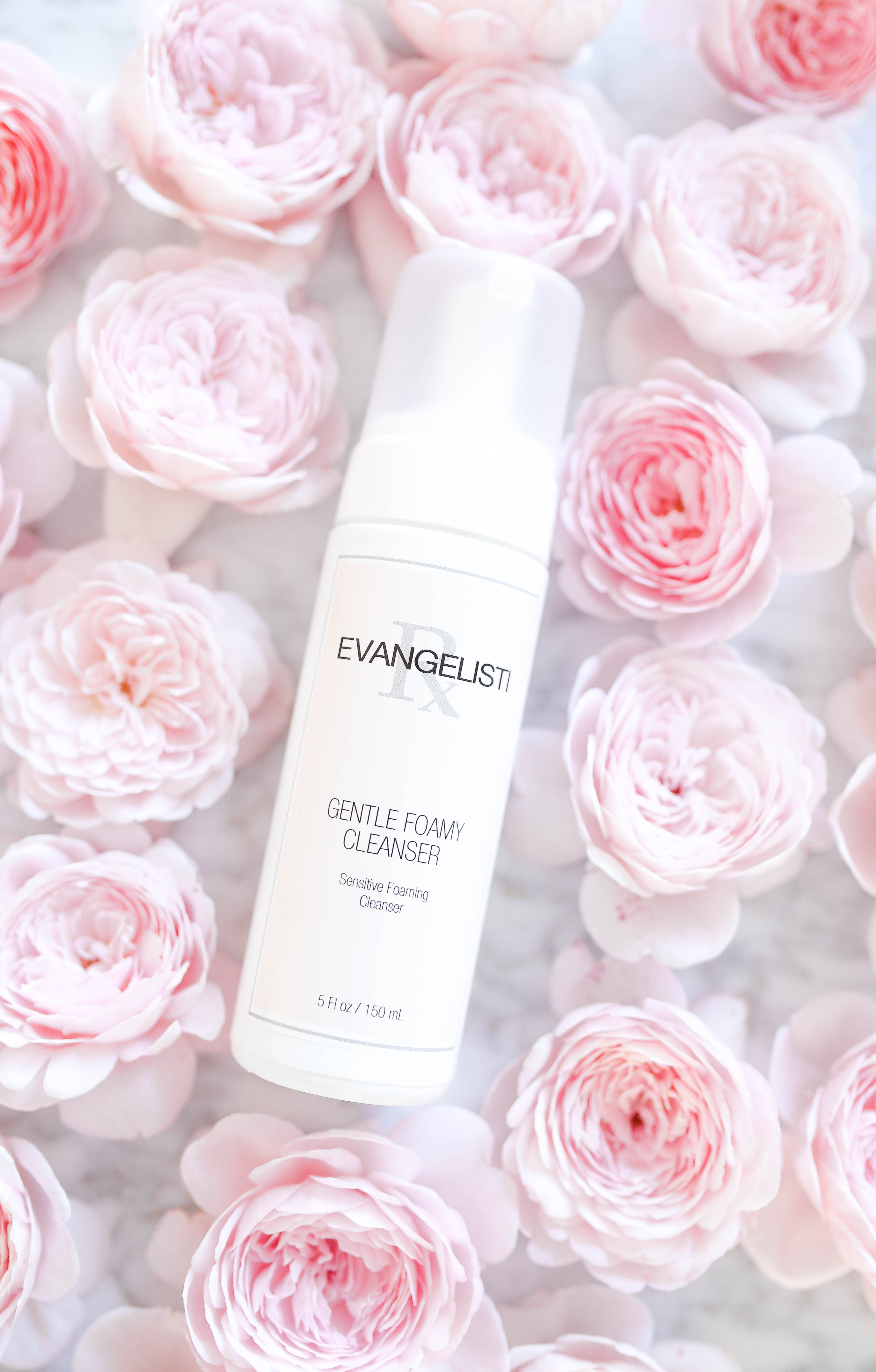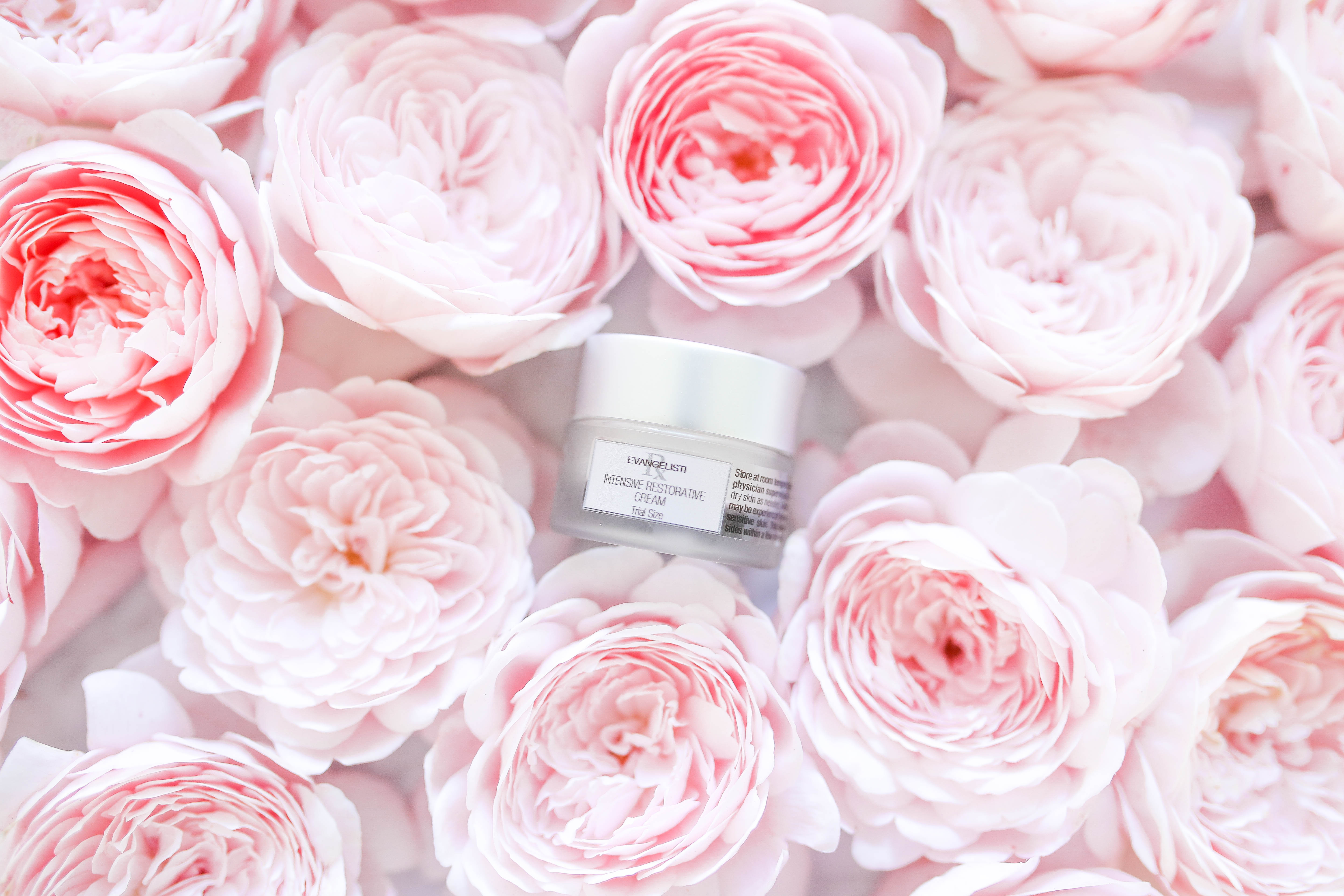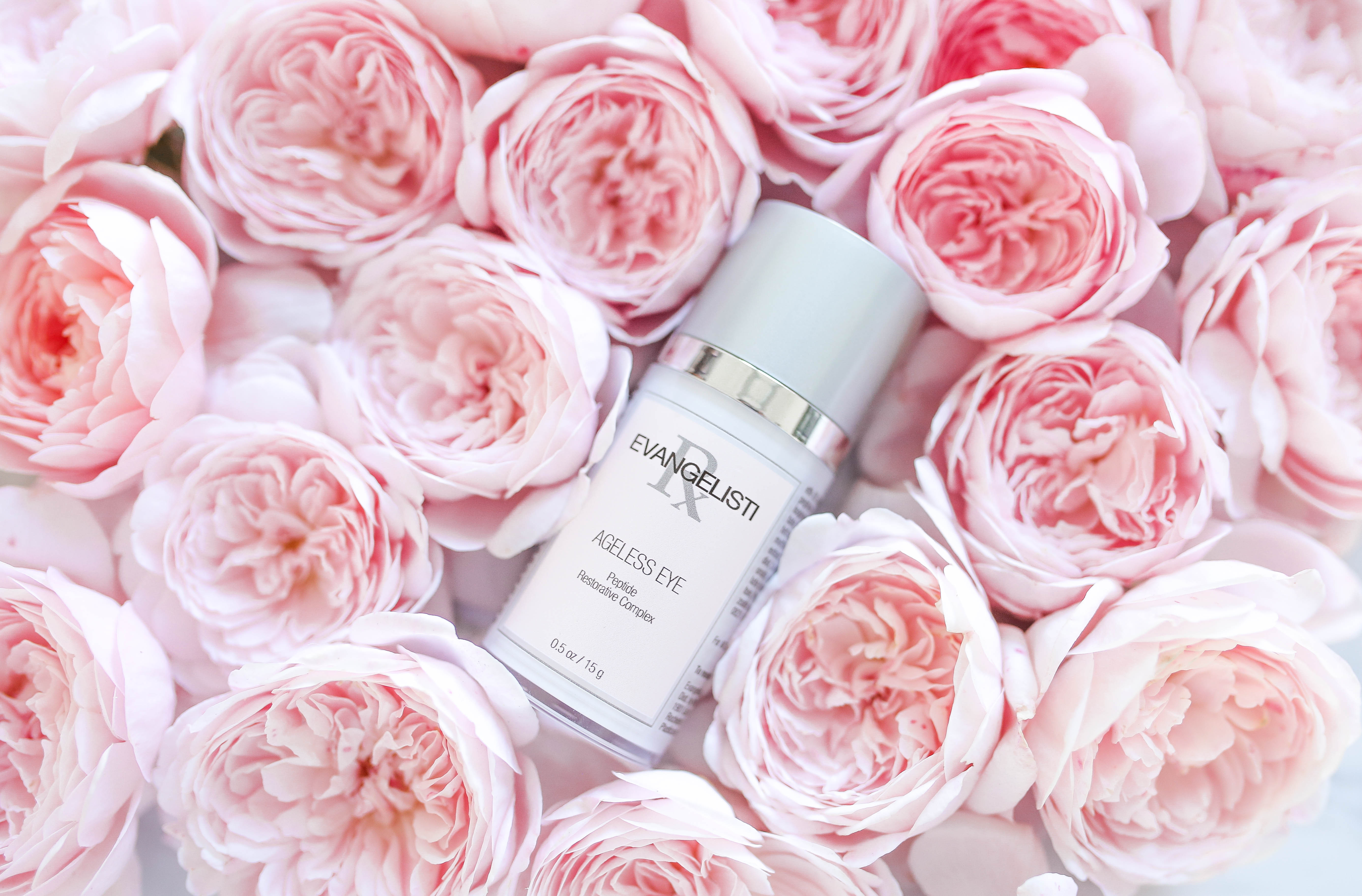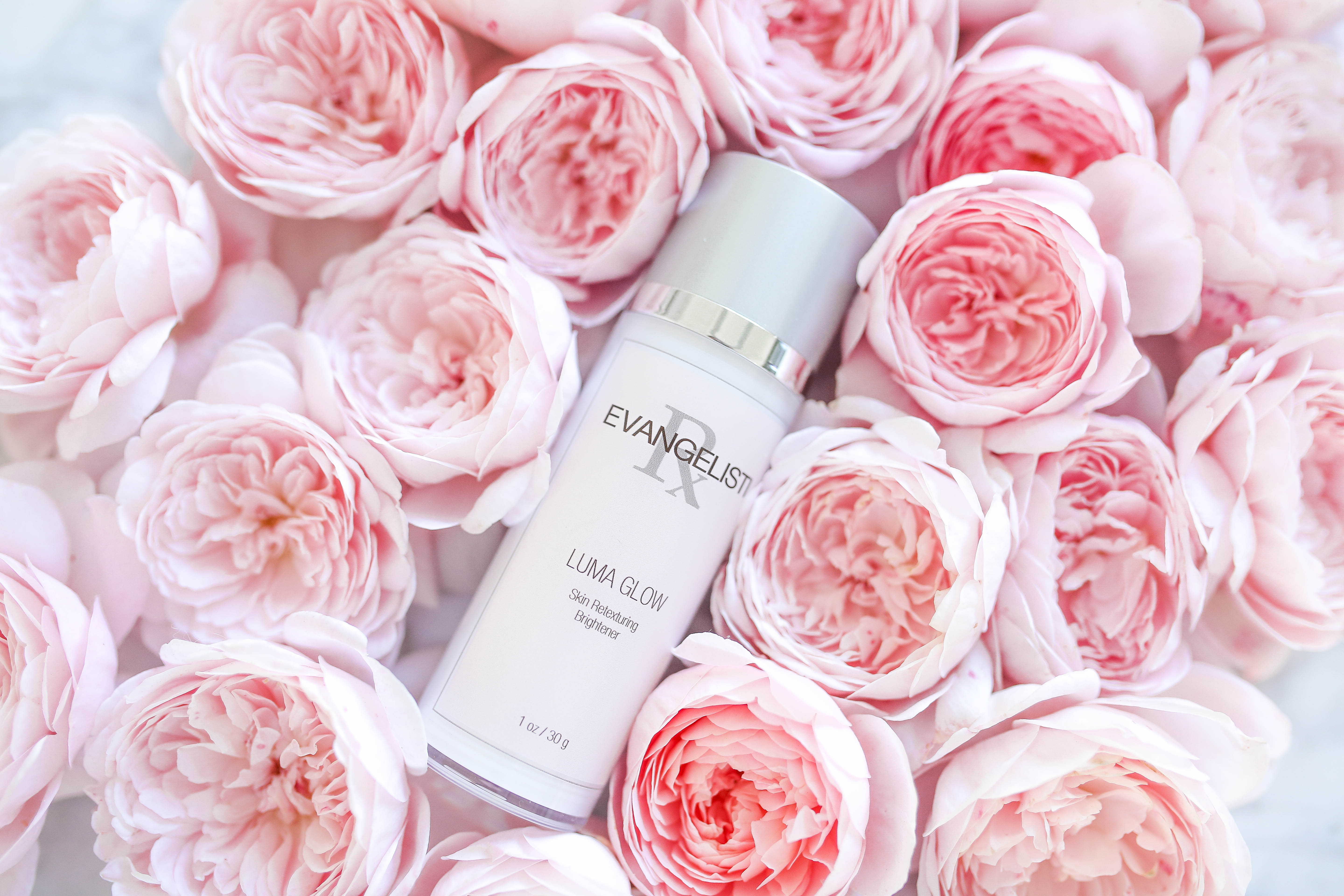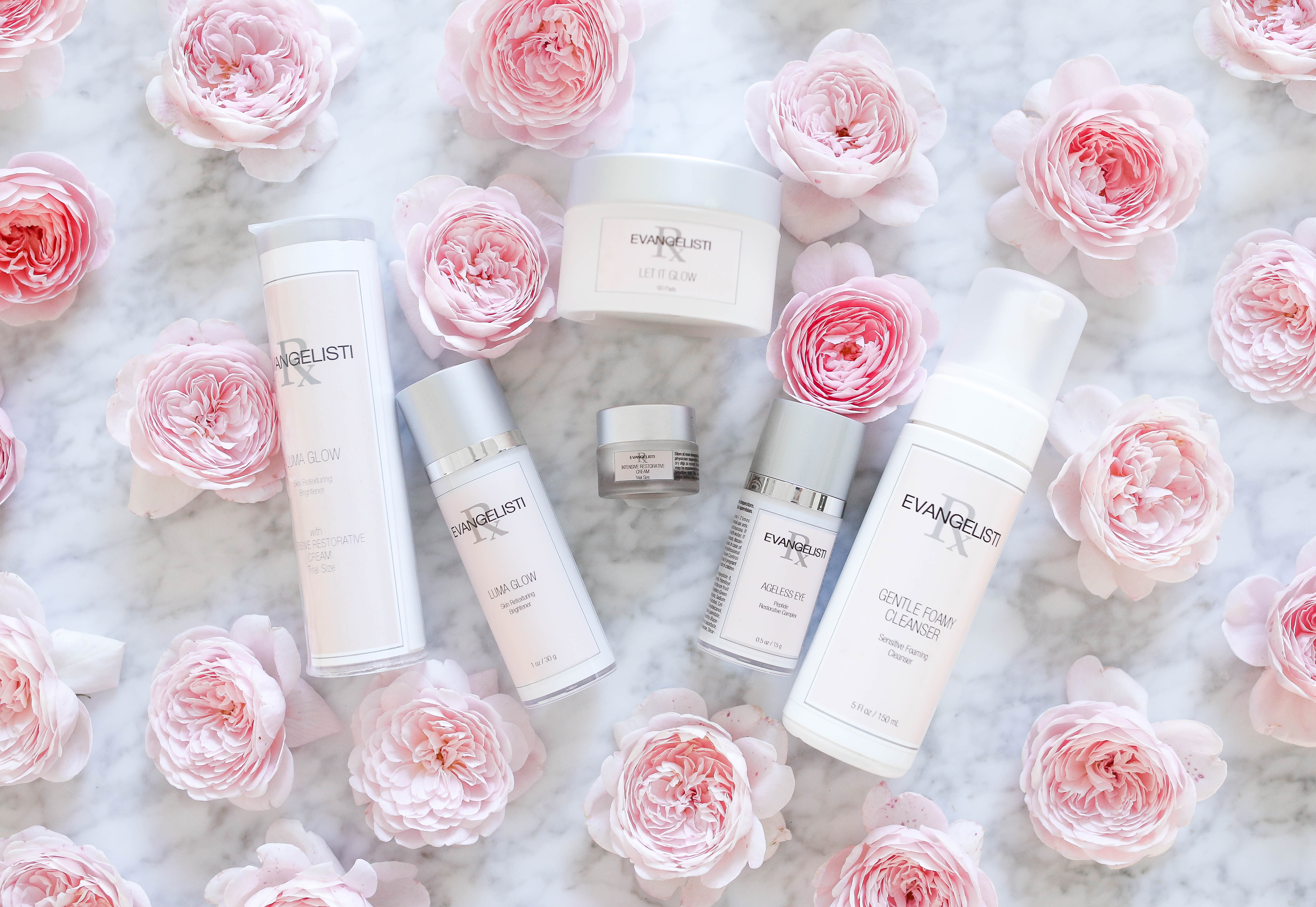 My skincare story
Are you trying to improve your skin? Are you hoping to clear acne spots/scars? Or are you trying to find an anti-aging routine that works for you? Basically, are you trying to preserve the youthfulness in your skin and have the best skin you can? If so, then we are in the same boat. Luckily for us, we live in a time that focuses a lot on skin from the inside out and we have endless amounts of resources and products that are available to us if we take the time to find them.
If you've followed my skin story, you would know its not a pretty one. But if you're new – here's a snapshot: Never had teenage acne, combination skin but used to have an occasional breakout, nothing too serious and totally manageable. Fast forward to my mid twenties, I got pregnant with Esmae at 25 and the first trimester was a killer on my skin. I started breaking out with deep and painful cystic acne, and it was hard for my skin to catch a break. Towards the end of my pregnancy my skin cleared up and was back to normal.
Now here's where things get interesting. About 3 months after pregnancy, my skin started regularly breaking out on a daily basis. I would wake up with somewhat controlled acne but by the end of the day I would have multiple new breakouts that would happen over the course of just a few hours. It was and is incredibly frustrating. My skin couldn't catch a break, and as soon as new blemishes just start healing I would get a bouquet of new ones. And then my skin started scarring.
I've eliminated everything from my diet that could have negative effects and noticed absolutely no difference. I've done the whole no gluten thing, no sugar, no dairy etc, and I didn't see a difference whatsoever. And after speaking to multiple dermatologists, I've decided to just take matters into my own hands, and begin with my own research. I have since then began to make lifestyle/dietary changes to heal my body from the inside out. Our skin is a snapshot of what is going on inside, mainly our digestive system.
I began regularly taking a probiotic, a zinc supplement, and primrose oil capsules.  Vitamins A, E, and D, along with Omega-3 fatty acids are also essential but these are easily achievable with diet and sunlight exposure. I try to avoid a supplement whenever possible. And I started seeing improvements within 1-2 weeks. But not all clear yet. I knew my next step is to solidify a skincare routine. And I began to get monthly facials again (facials are a must in my opinion if you suffer with breakouts!).
I've been on the hunt for a skincare line that would be proactive, and result driven. I was looking for something that would help me control my breakouts but at the same time help heal, and diminish all of the scars I've collected over the past two years. Don't get me wrong, I've still got a ways to go, but I've came across a medical grade luxury skincare line that doing wonders to my skin.
I was introduced to a local skincare line developed by a medical spa called Evangelisti. Speaking with them I learned that they were looking for a result driven skincare line that does the job it's supposed to, but feels luxurious at the same time.
When you walk into a doctors office for skincare products, this sets some pretty high expectations, mainly because not only did they create these products, but they put the best ingredients available in the market into their line. Ingredients that you cannot get from over-the-counter products (luxury or drugstore).
I had the opportunity to sit with the skin specialist Grace, and go over product by product, ingredient by ingredient and it was amazing! Not only did I learn more about skin, but about specific ingredients and what they do to our skin. This meeting was incredibly educational and this is something Grace said she can do with anyone who is interested.
I went home with not only a new skincare regimen, but a whole new knowledge of skin. Having  acne prone, sensitive skin, if theres one thing I learned its that regimen is KEY!
Grace, the skin specialist recommends the following skincare routine:
AM: Cleanse, Toner/Serum, Cream, Eye Cream, LumaGlow, Sunscreen
PM: Cleanse, Toner/Serum, Retnol, Eye Cream, Cream, Luma Glow
1-2 x week take a skin break and only use a serum after cleaning at night
1-2 x week use a mask or treatment pads
6-8 weeks Get a facial!
Here are some products this line carries for your skin and your concerns:
Face Wash:
Gentle Foaming – great for all skin types, all year around
Silk Gel Like – Great for oily dry, and sensitive skin
Lacti-cleanse – Lactic acid, gentle cream based moisturizing cleanser
Serums:
P-Hyloran Serum – great for day and night time, dry and sensitive skin. This serum has barrier building properties with vitamin E, green tea, vitamin B, is water based, oil free and hydrating
Vitamin C serum – Used at night only. Brightens your skin's complexion, works to dissolve pigmentation, anti-aging, with firming properties
Grace recommends starting a Vitamin C serum in your 20s for prevention, and to slow down the skin aging process.
Let it Go Pads – these are intended to be used after cleaning before serum. These are my favorite! I like to call them a mini peel in a jar. They work to exfoliate, smooth skin, and give such an amazing glow.
For sensitive skin – once a week – and you can rinse off about 15-20 min.
For Oily skin – twice a week – can rinse off after 15-20 min, or leave on overnight.
These pads are my favorite product !! (well, second to Luma Glow!!)
Luma Glow – This is the first product I've tried from this line and I was instantly hooked! Luma Glow works to retexturize the skin, brightens, firms, contains a very gentle retained with antioxidants. This is an all in one power cream. I use this in the morning and night!
Eye Cream – Their ageless eye peptide restorative complex cream works to address puffiness and dark circles, and targets fine lines and wrinkles.
*Grace also recommends to start on an eye cream early, to keep that area of your face hydrated and free of fine lines.
Medi-Shade sunscreen – This stuff is my number two product. I cant even begin to explain the texture of this sunscreen, but imagine a velvety face primer that smooths out and blurs pores, but also shields your face with SPF 40. This sunscreen has physical and chemical sun protection, so absolutely zero UV rays get through. My personal favorite it the tinted one, because it adds a filter effect to the face! If you are curious about this line, and want to try one product first, I think this would be an amazing one to experiment with first!!!
Retinol – They have two different types of retinols.
1% Retinol Pads – you can start these once a week and build up tolerance
5% Retinol bottle
These retinols have the highest grade ingredients that you cannot get in a retinol over the counter. These retinols do not make you red due to a time release ingredient concept that activates slowly to reduce irritation.  Recommended to use at night only. Retinols work to even skin tone/texture, reduce line lines and wrinkles, enhance skin cell renewal.
If you have sensitive skin, Grace recommends starting with the Let it Glow pads, and build to a retinol overtime. And always apply products not only to your face, but neck and décolletage!!
The Evangelisti product line is available only in office at 1901 Lac de Ville Blvd Rochester, NY 14618 Or by phone 1-585.325.1120 – they will ship worldwide!
Product price range $46-160
For more information visit https://plasticsurgeryrochesterny.com/products/
Here are some dietary tips for Great Skin:
Whole Foods
Limit Dairy and sugar, processed foods – sugar causes inflammation which breakdown collagen
Eat vitamin A rich foods
Key Vitamins for skin: Vitamin C, Vitamin A,E,D, Zinc, Primrose, Vitamin B – complex, Vitamin b12
Facials: Recommended to get monthly facials because they detox the skin, feed it nutrition, exfoliate and allow your products to absorb better.
Microcurrent: Technique used to exercise facial muscle, firm the skin, and manipulates the muscle to keep its youthful shape.
I hope this post was helpful to anyone who is searching for proactive products, or more information to improve your skin!
Feel free to ask questions below!
Thanks for stopping by,
xx, Victoria