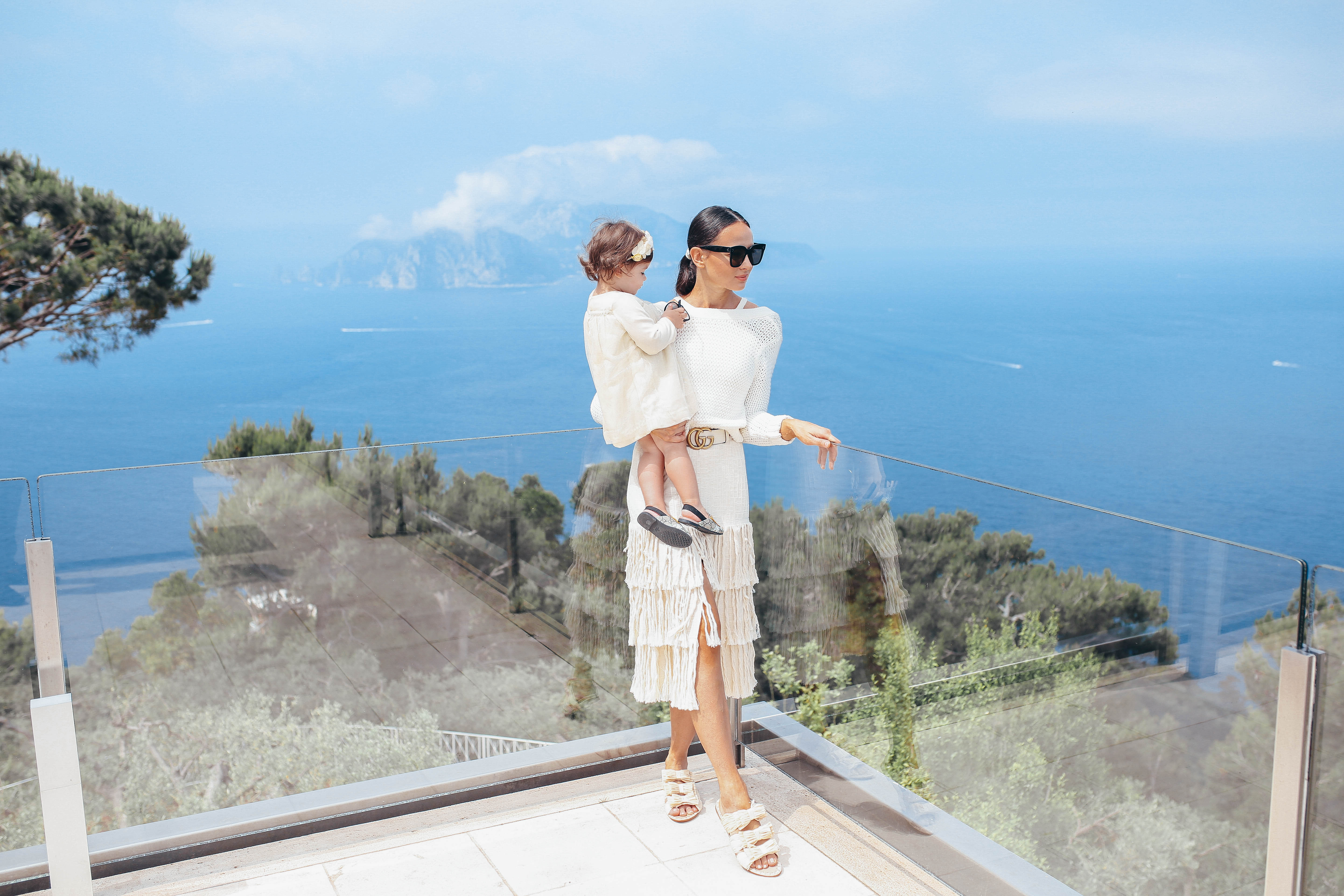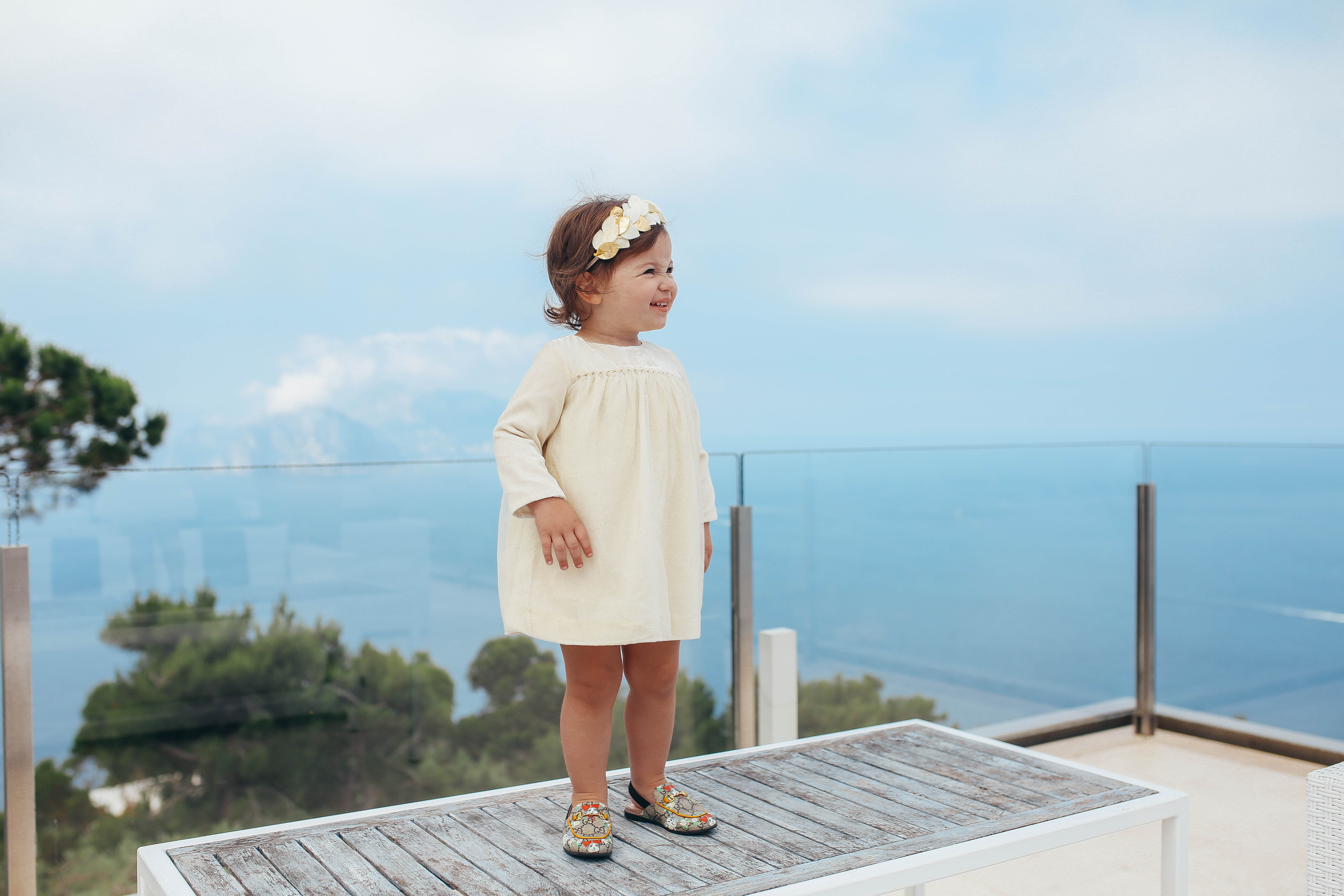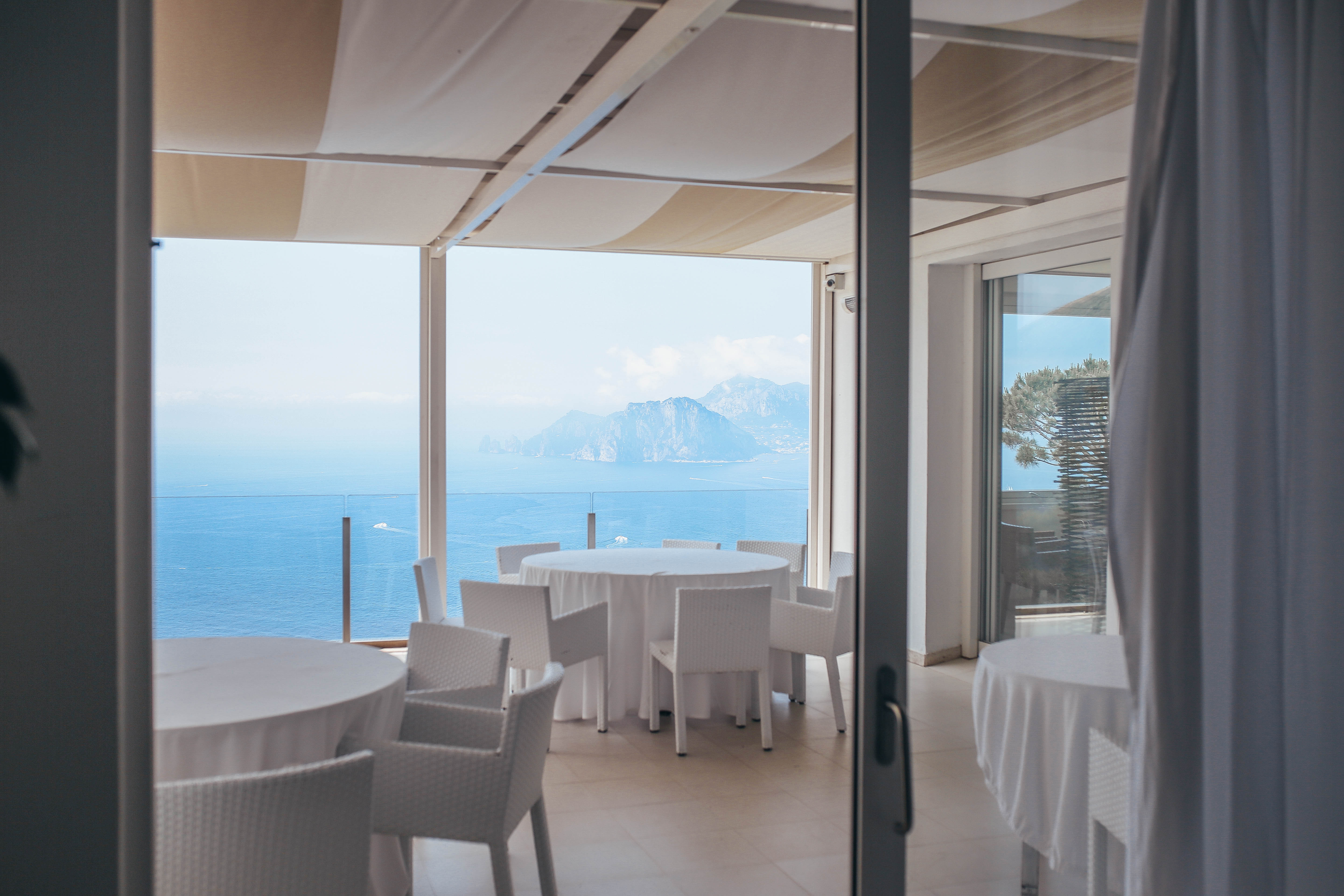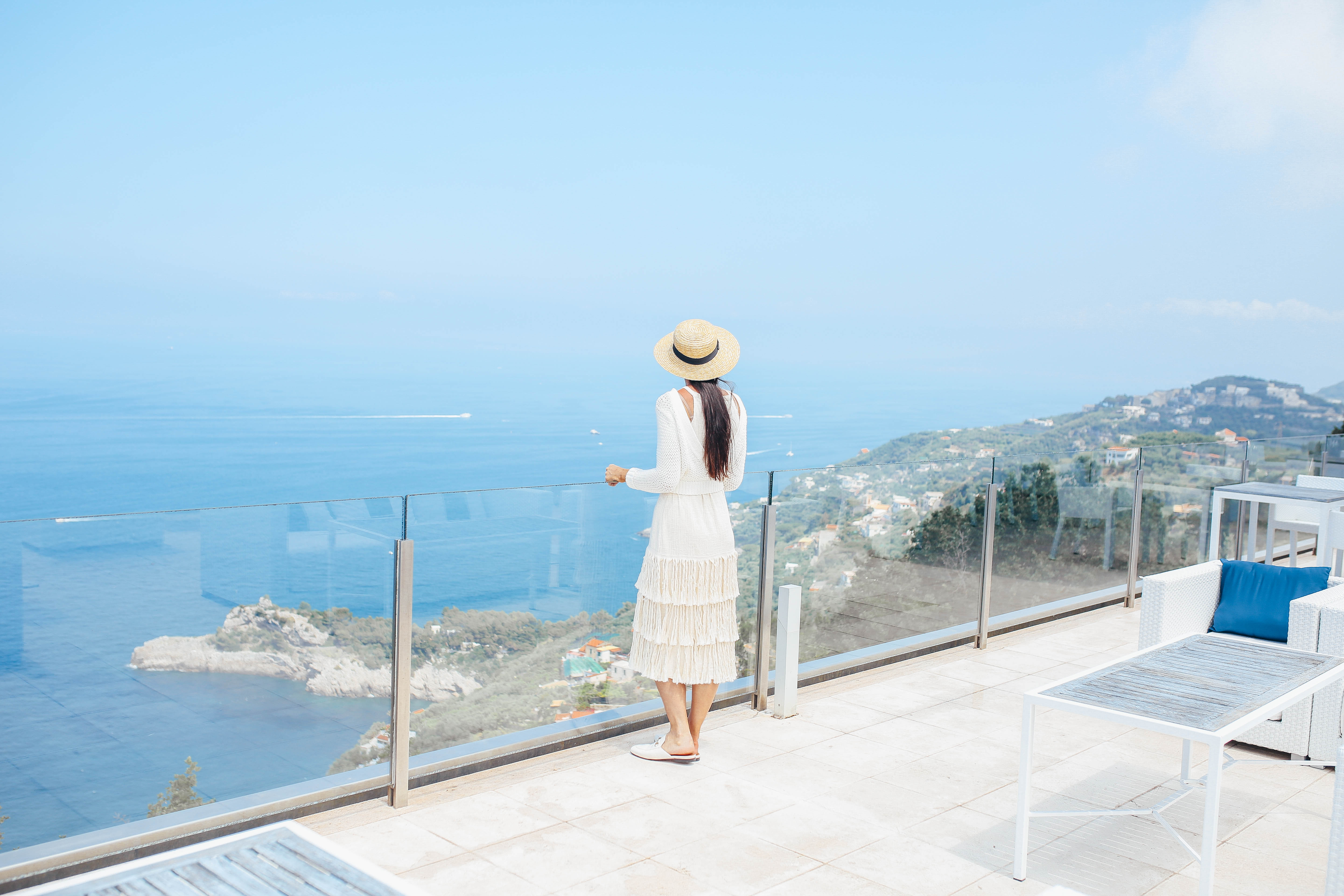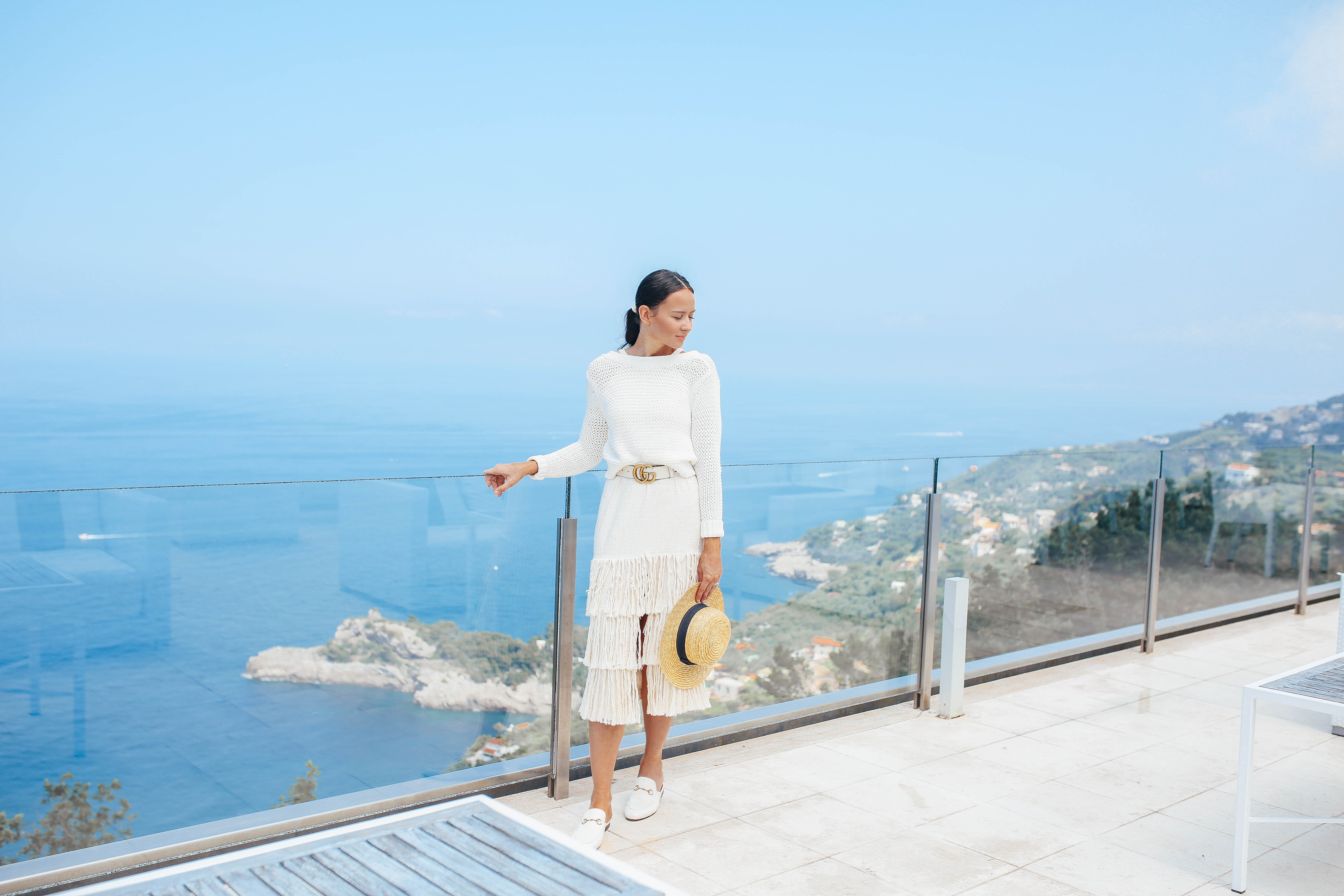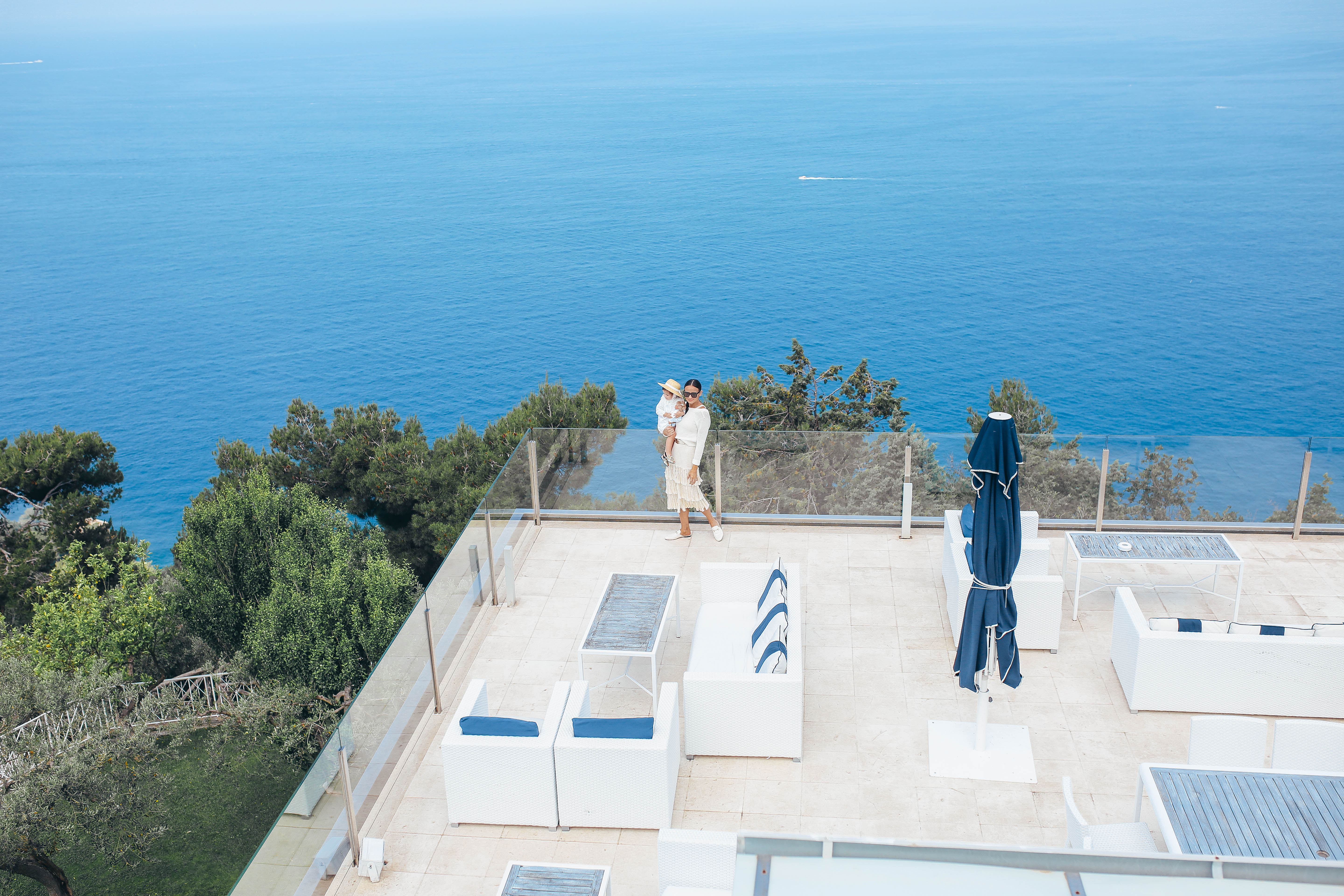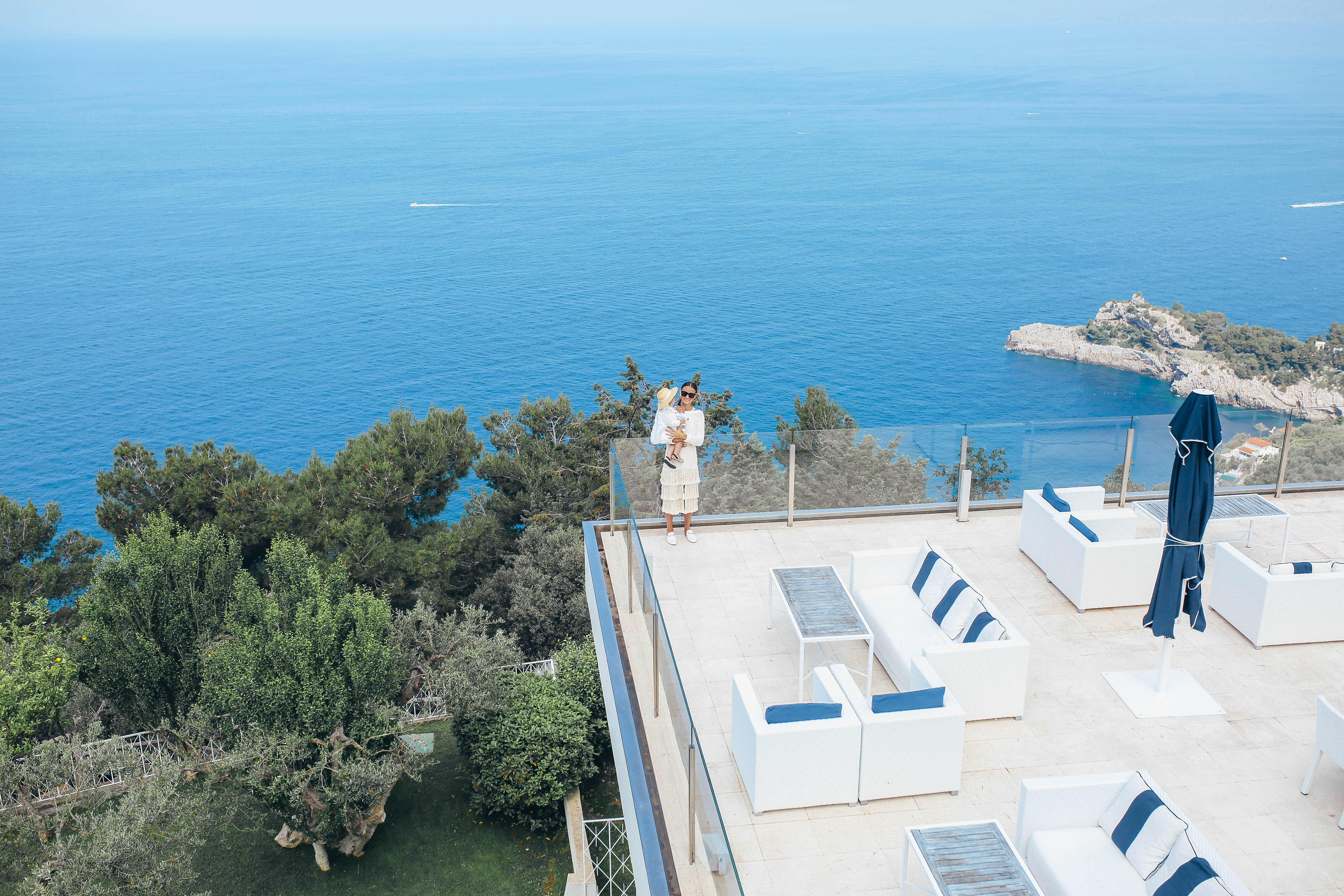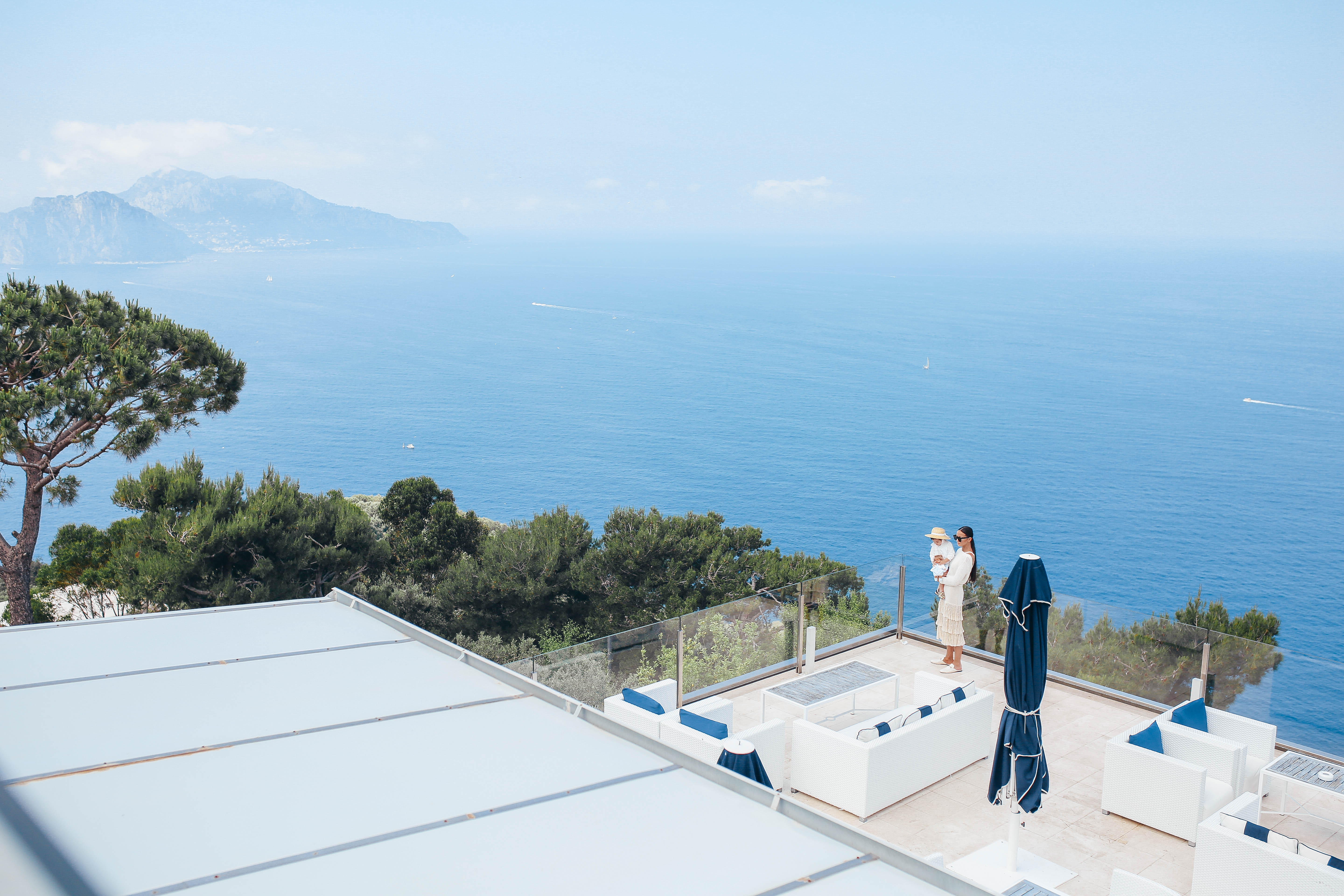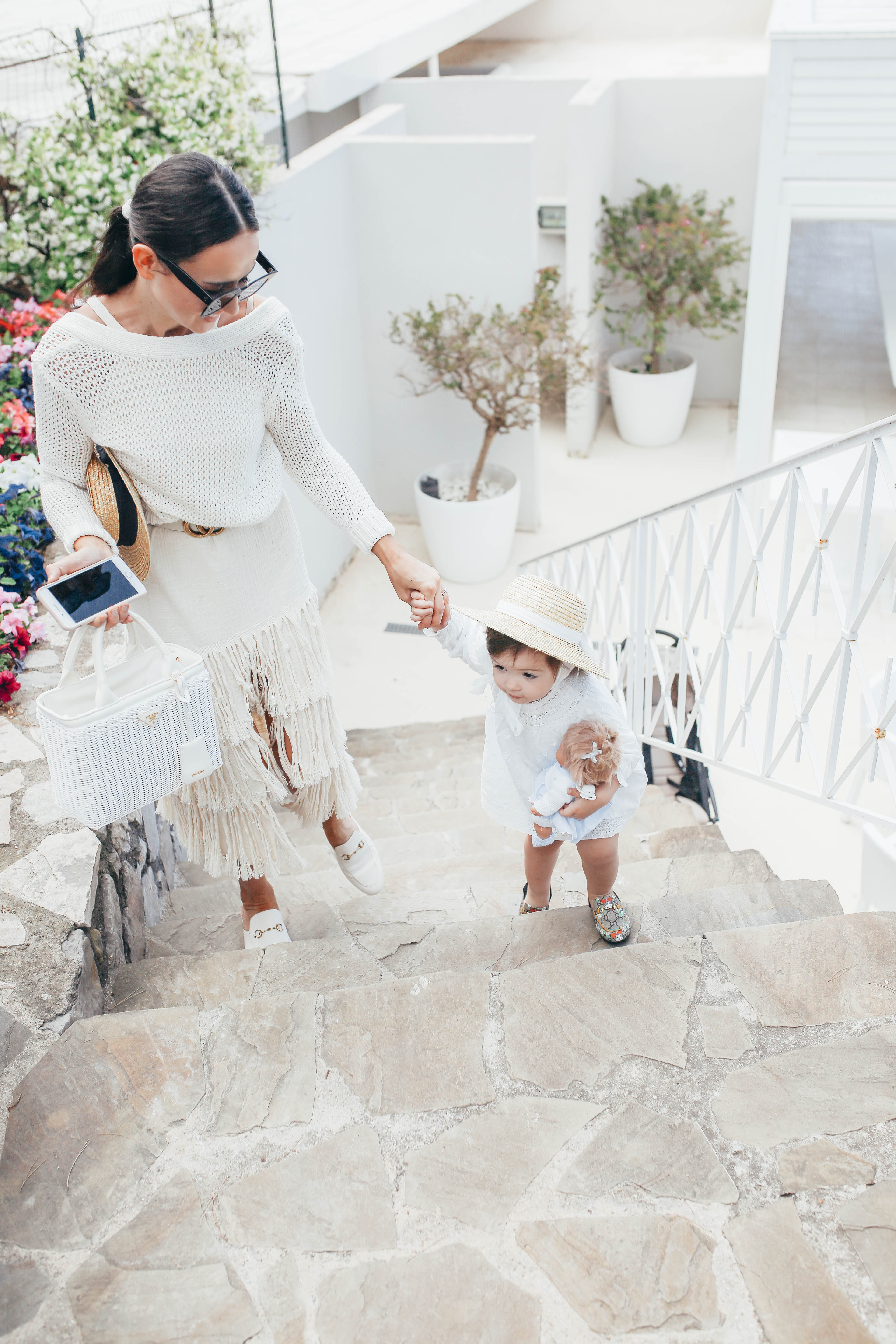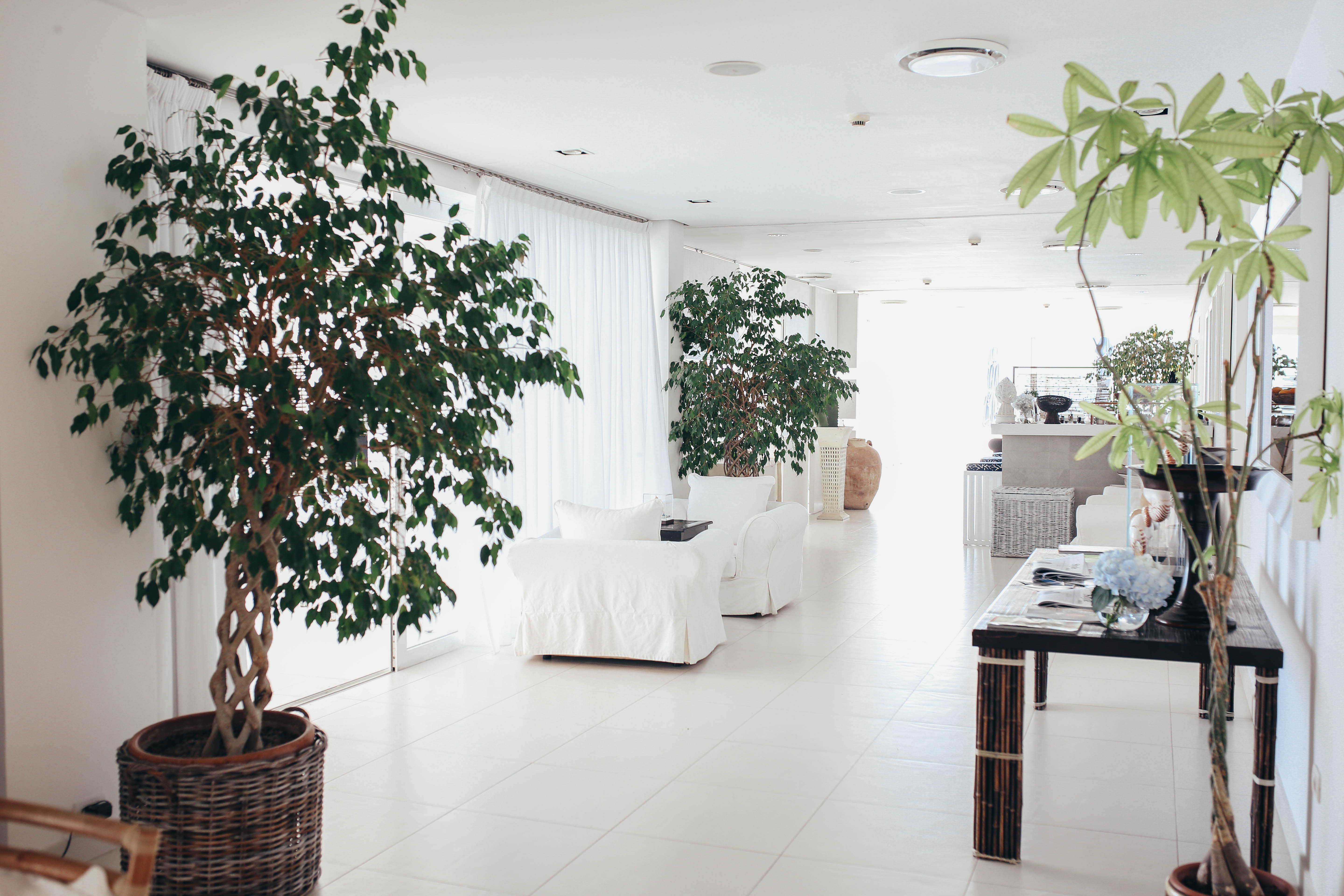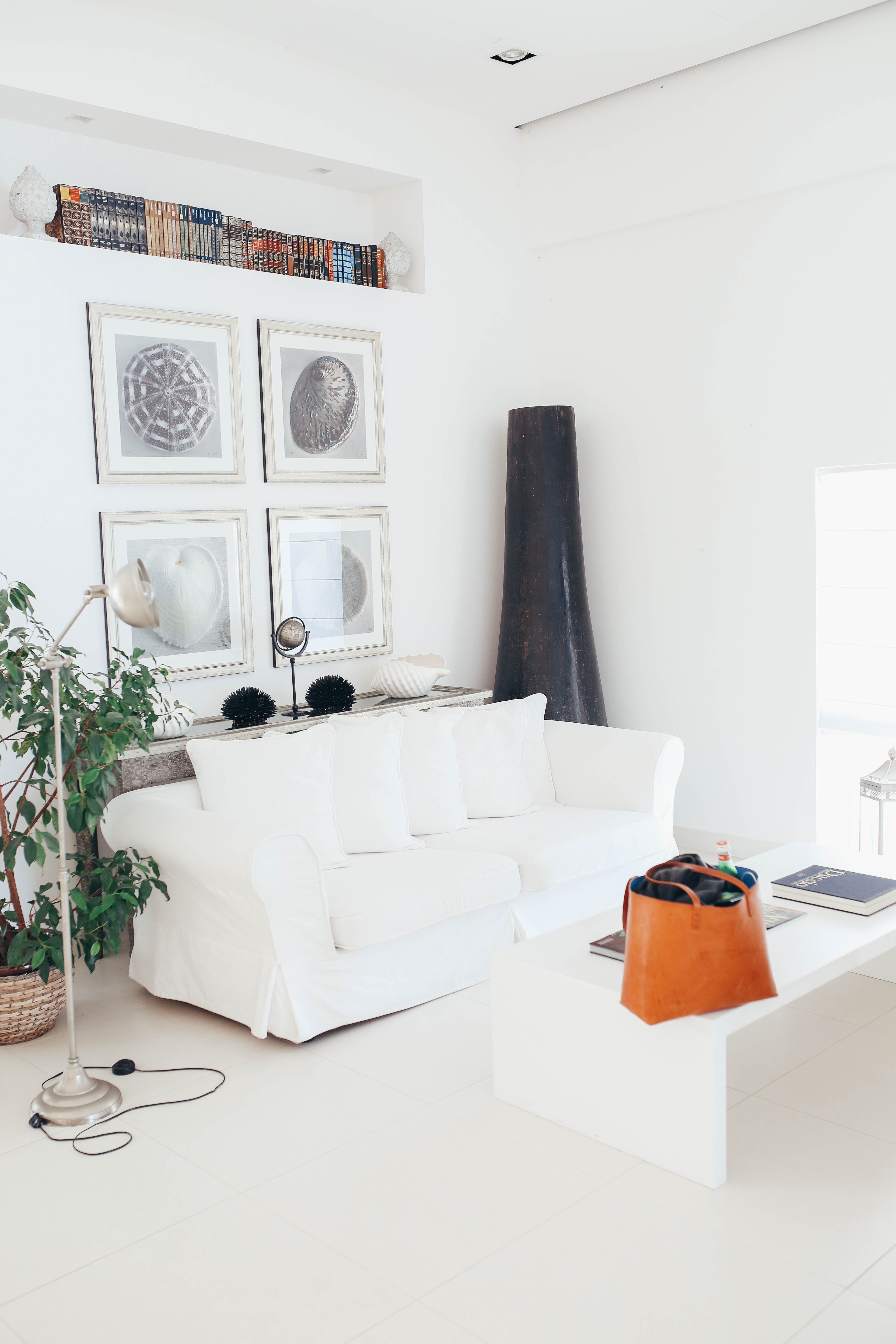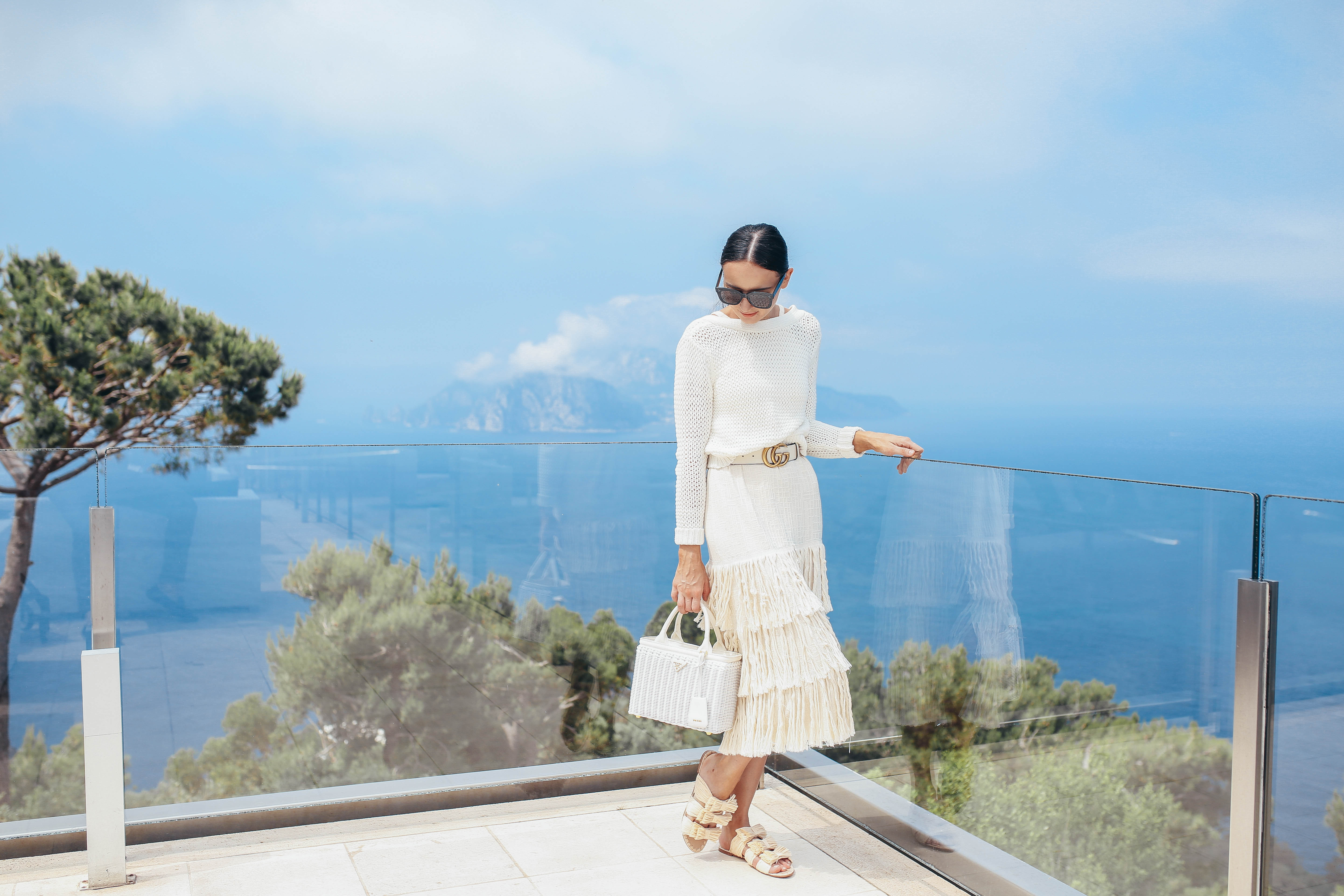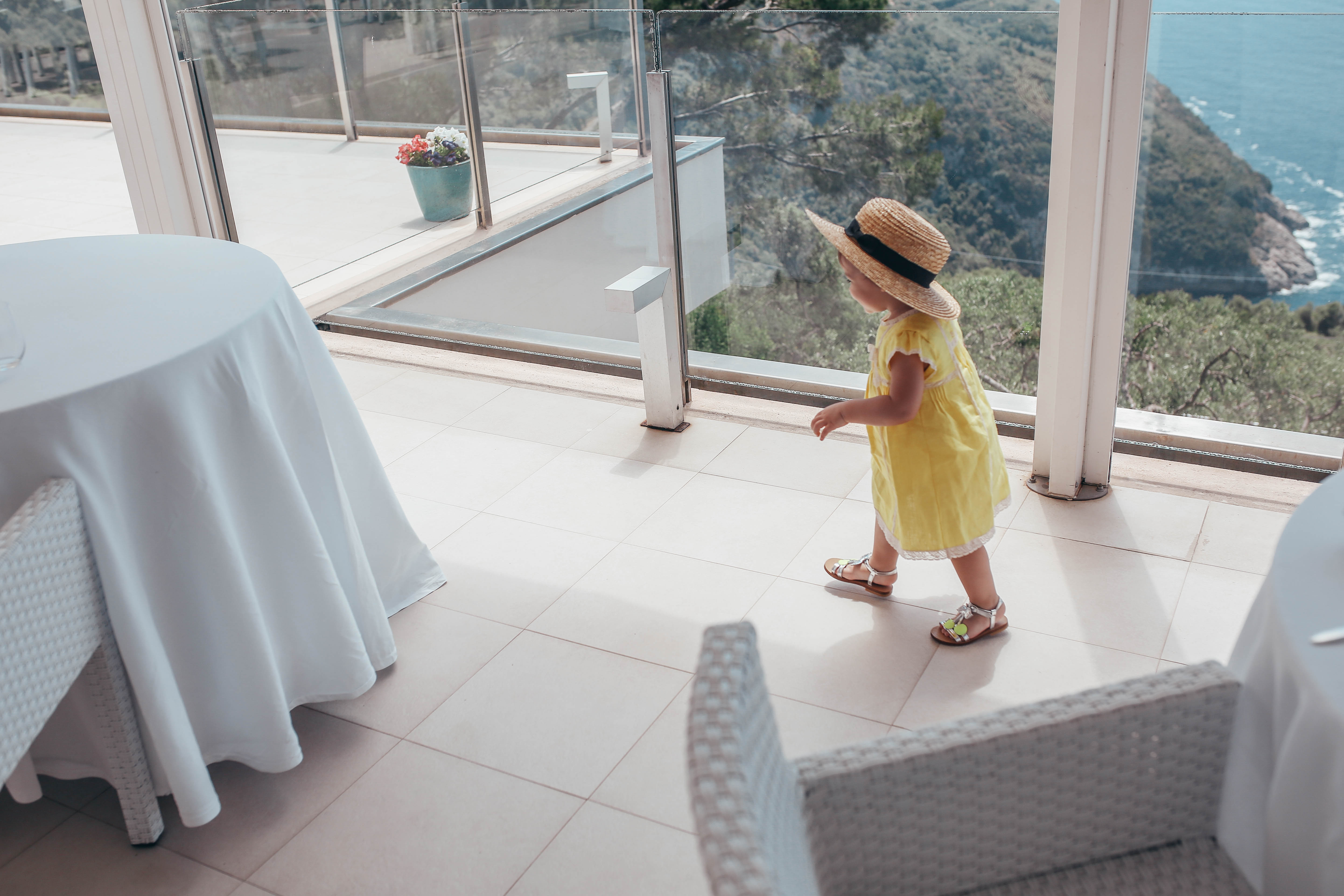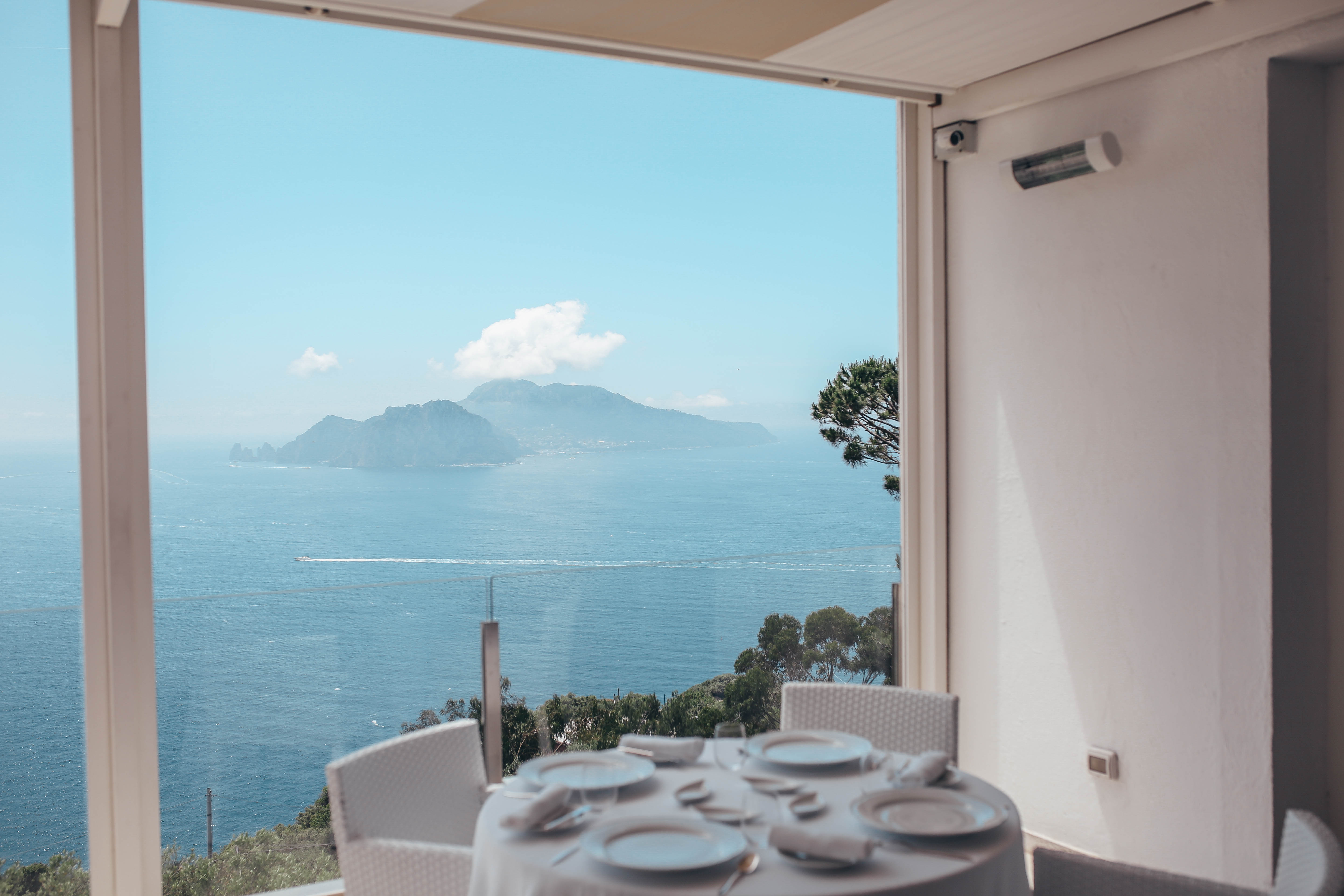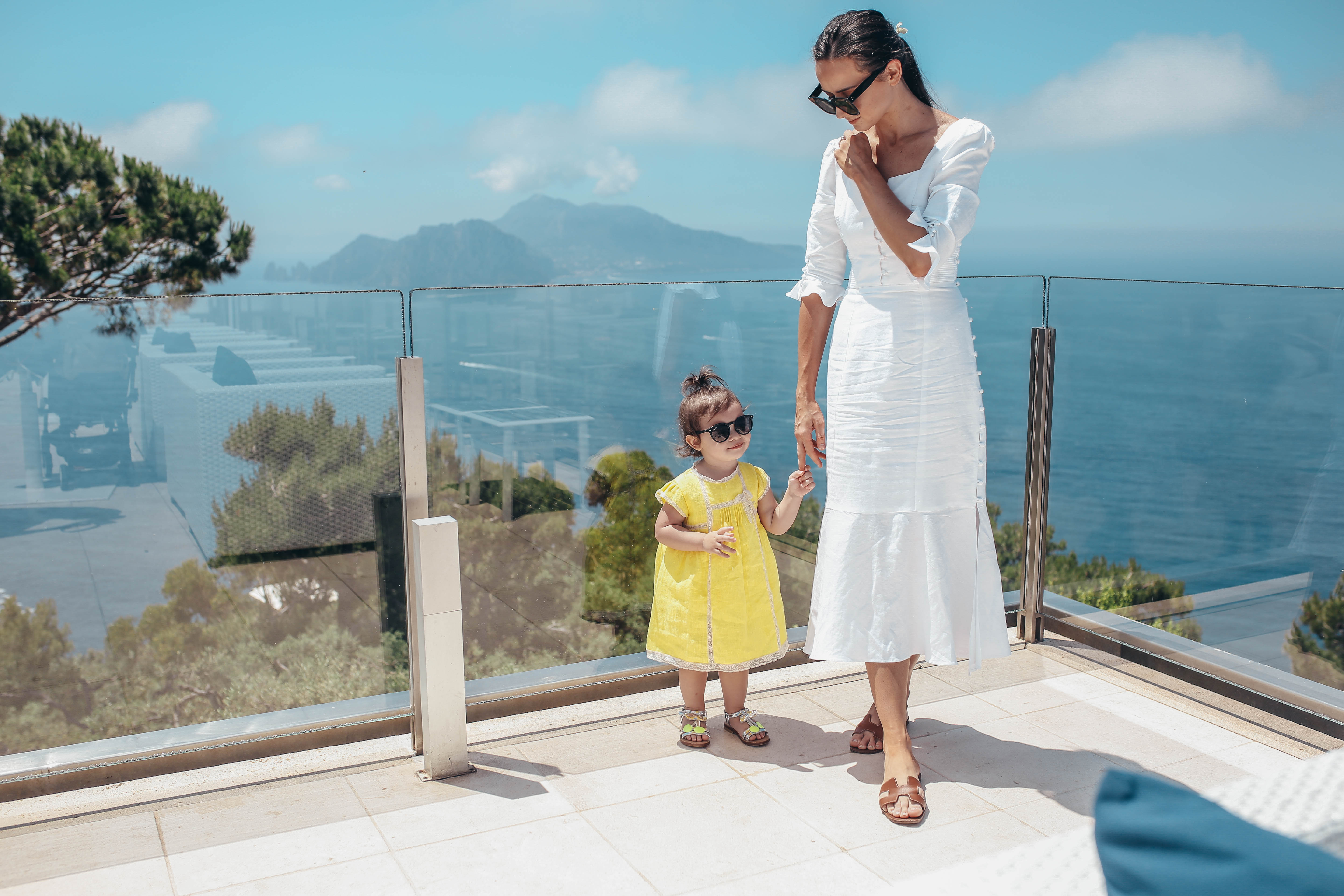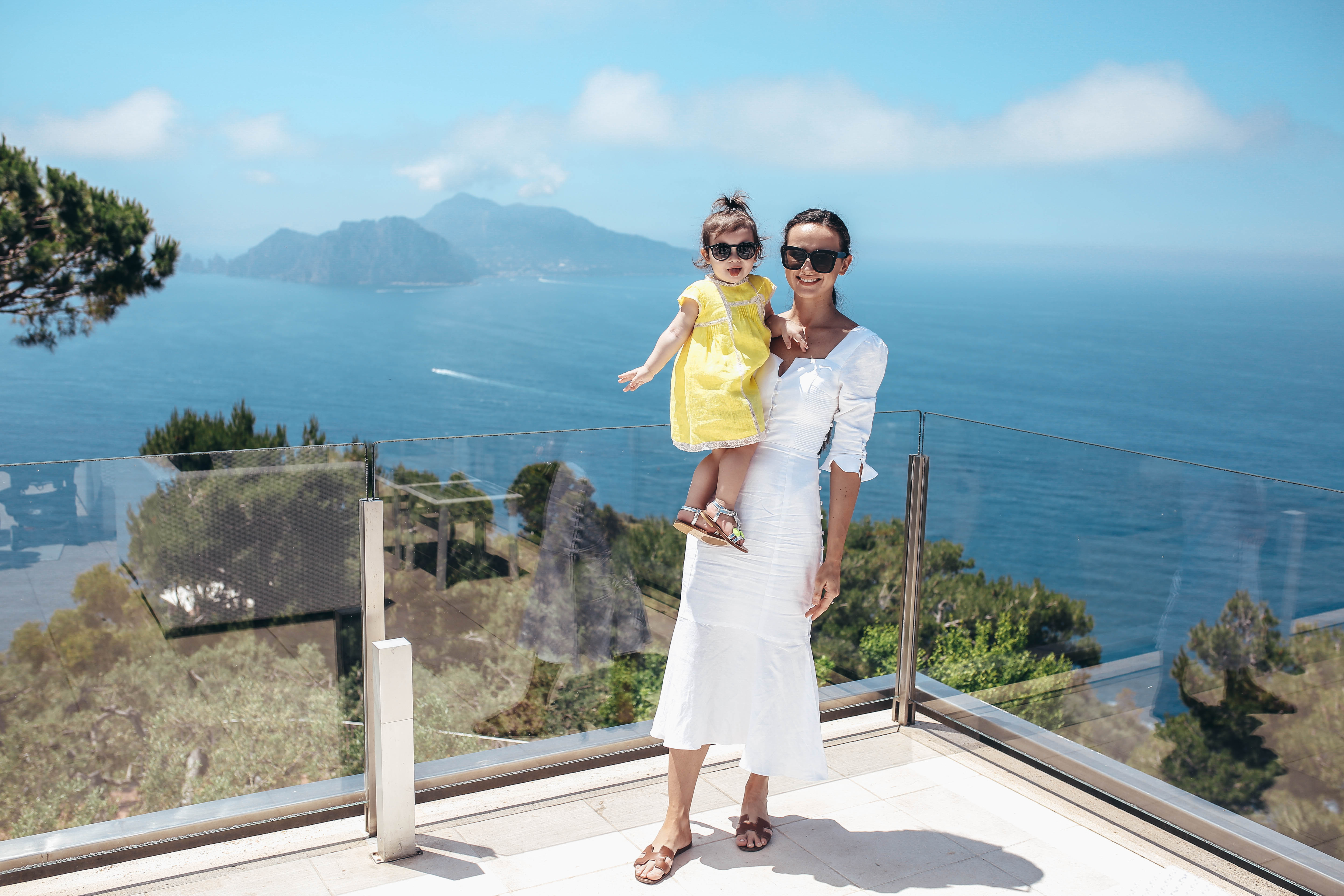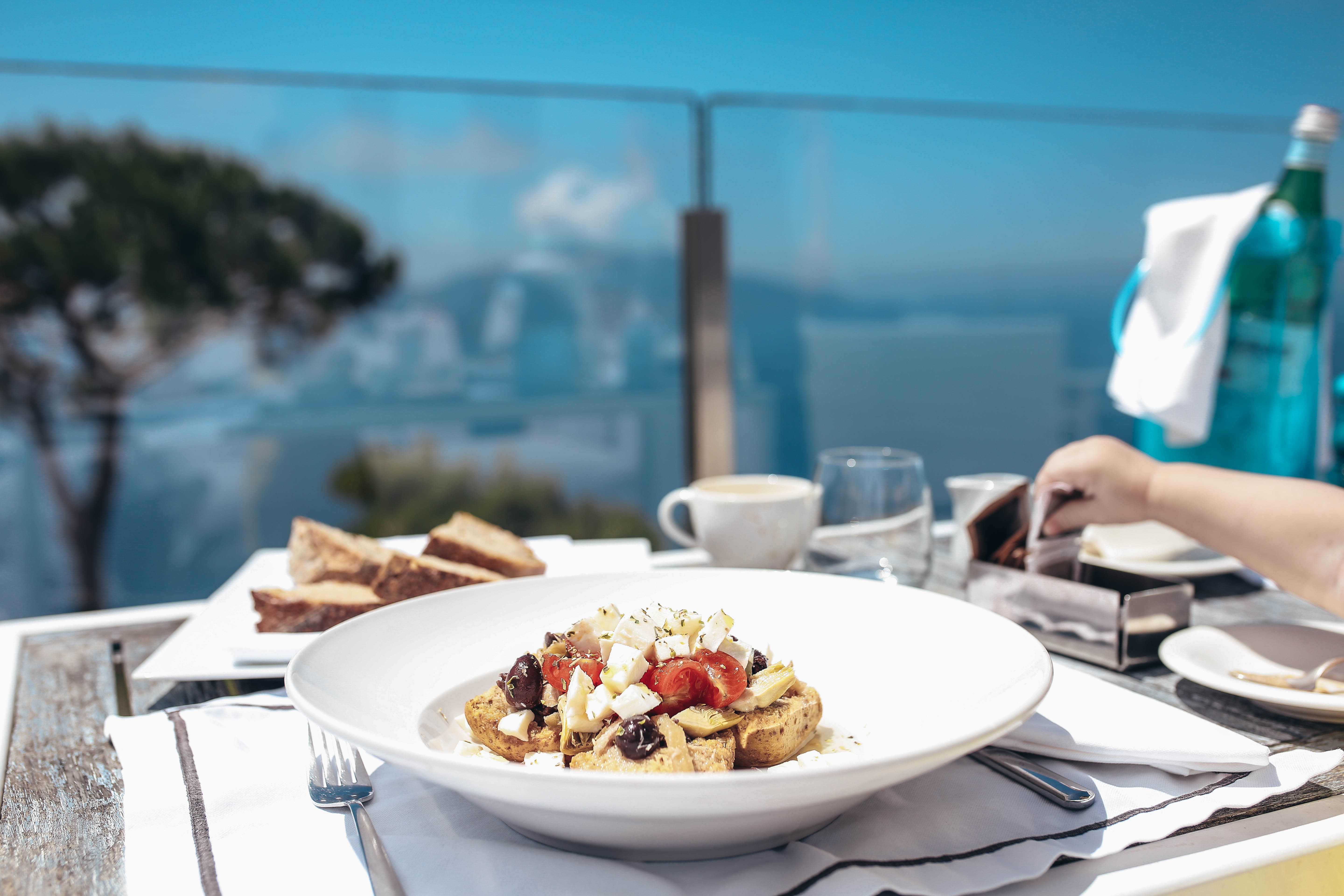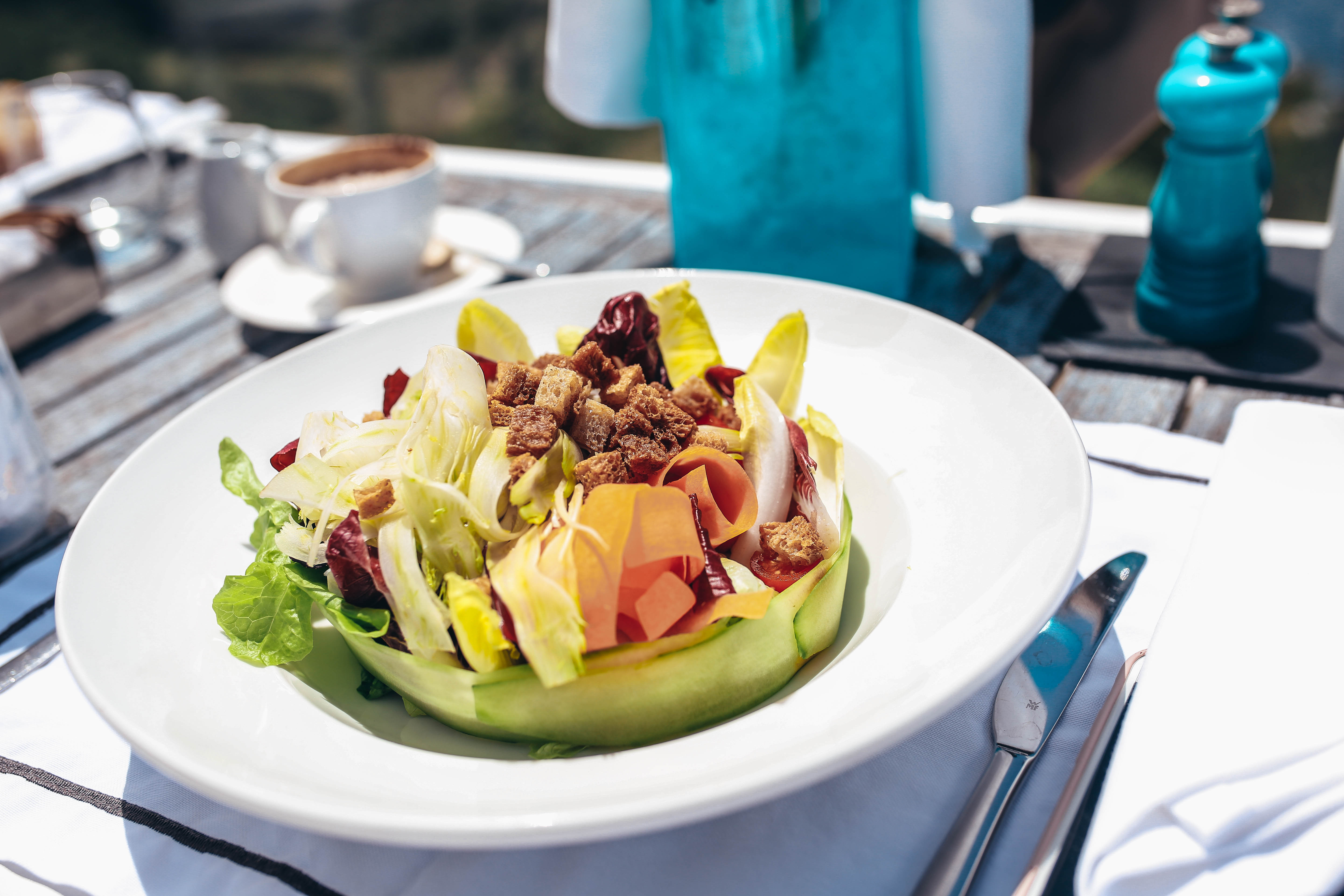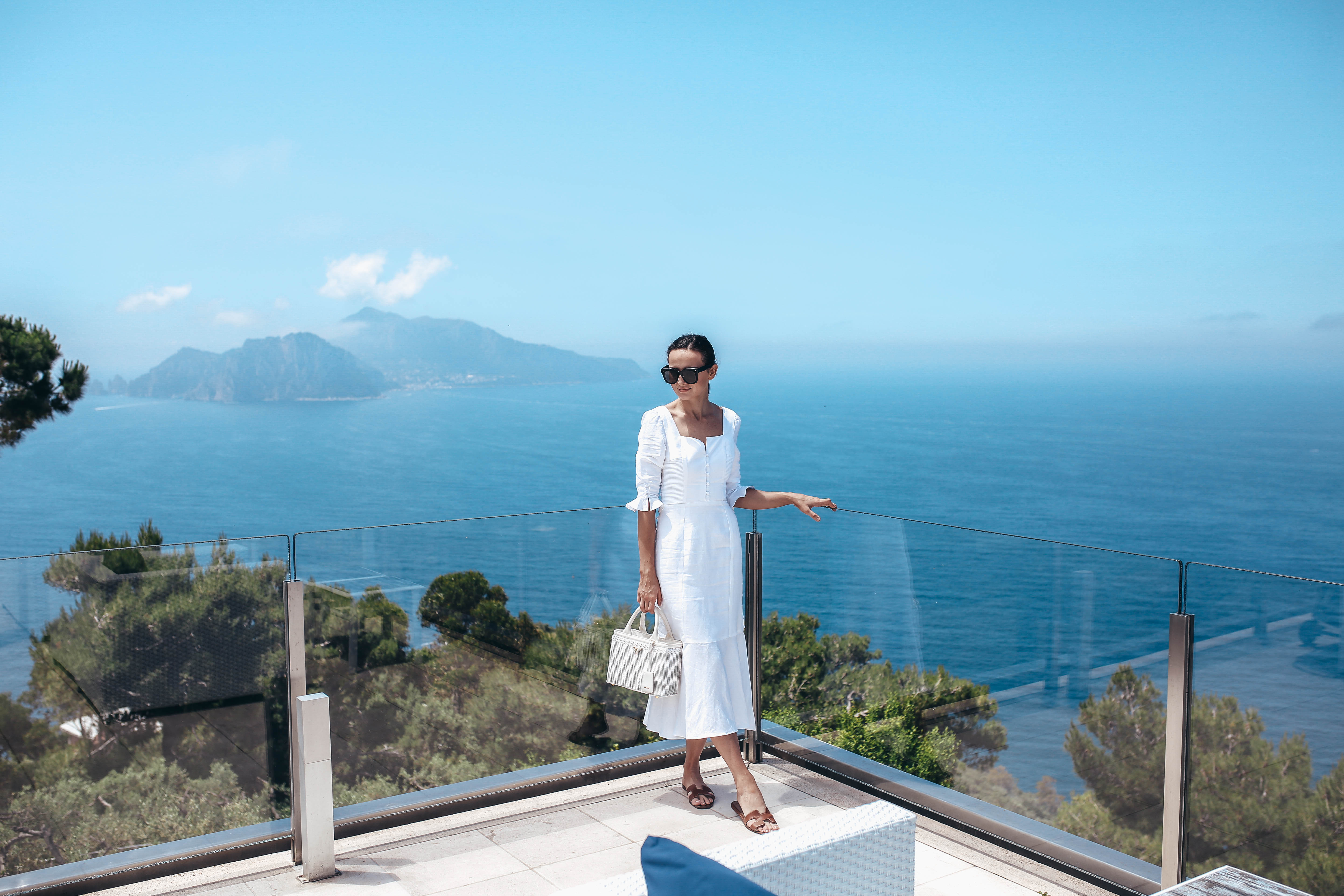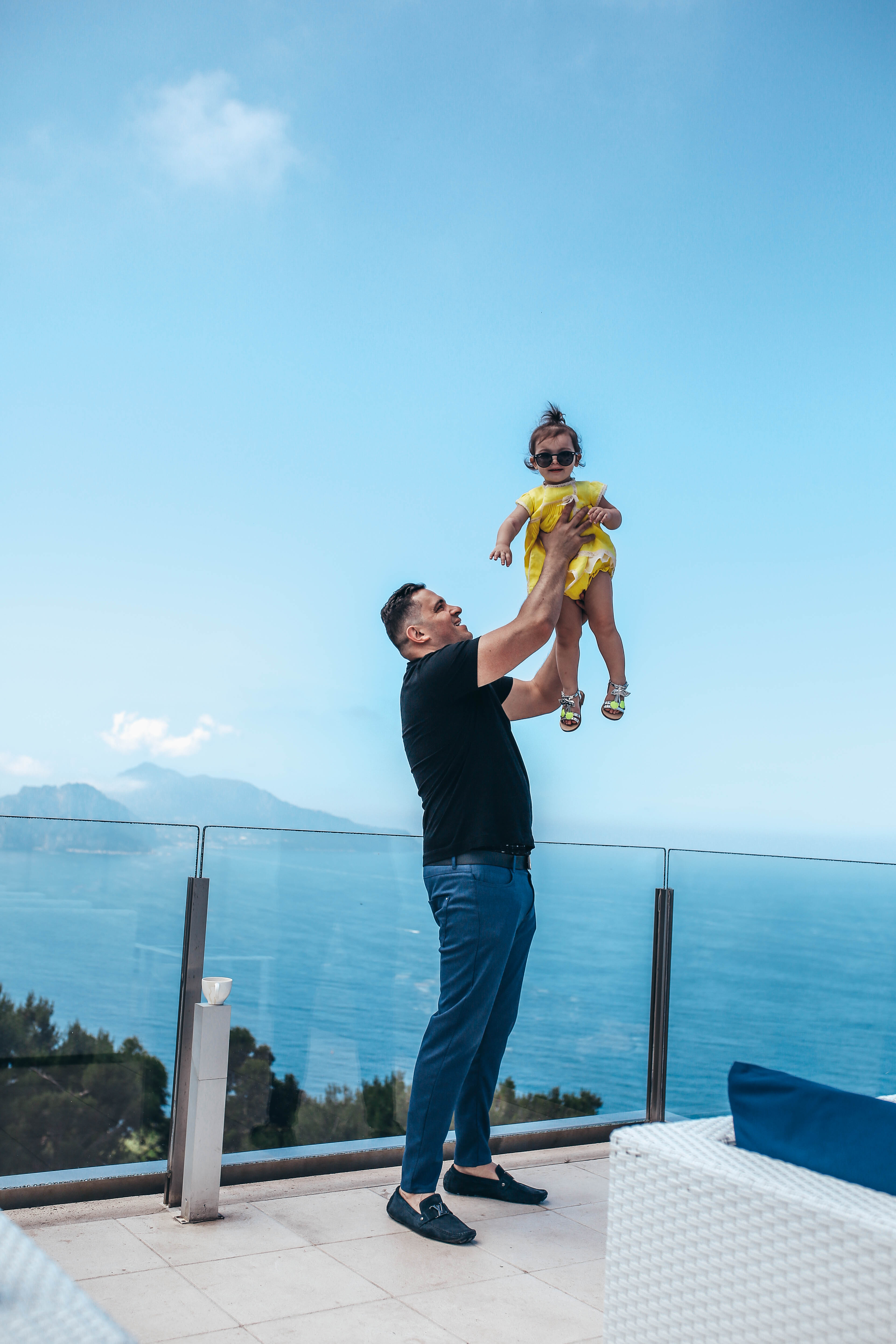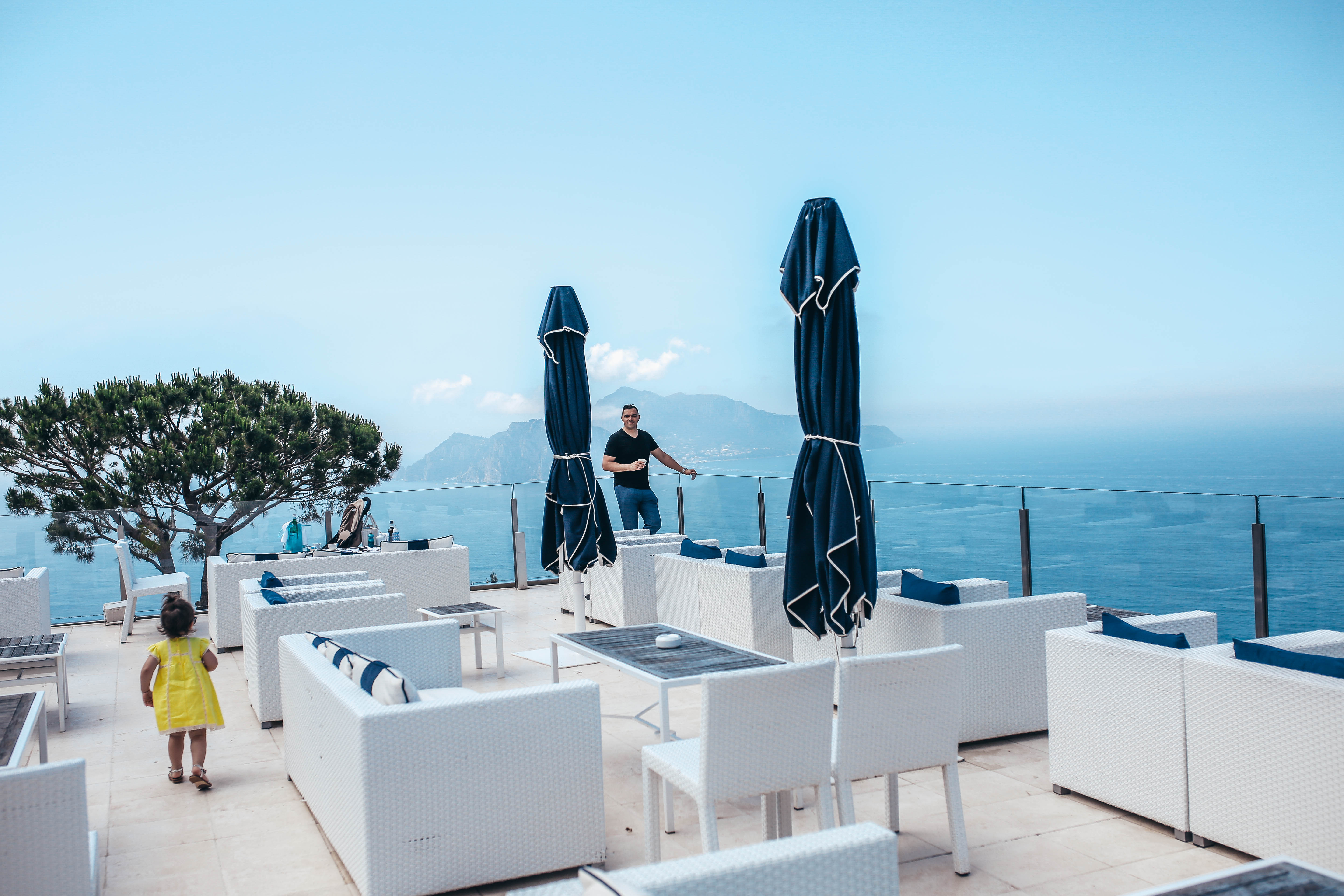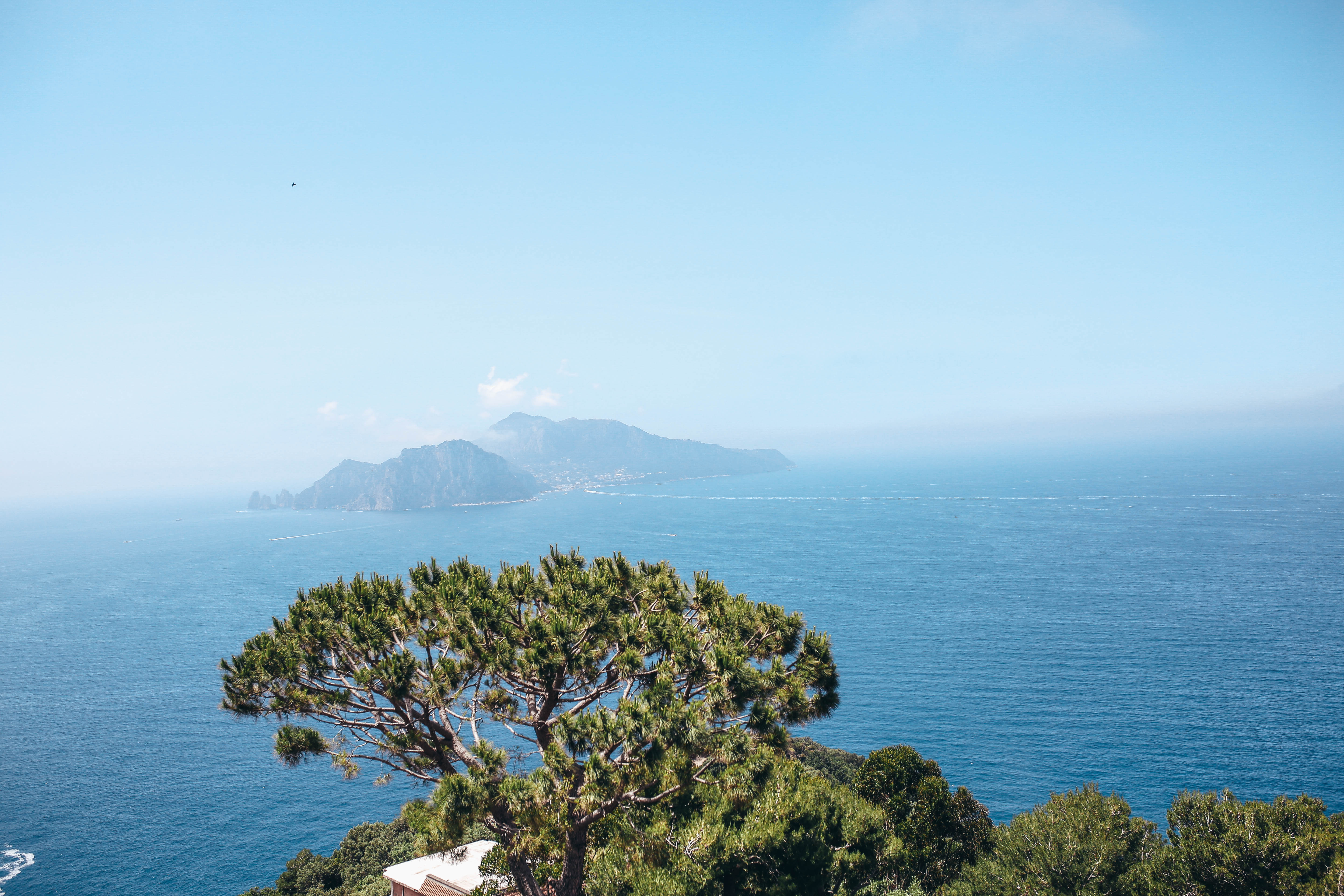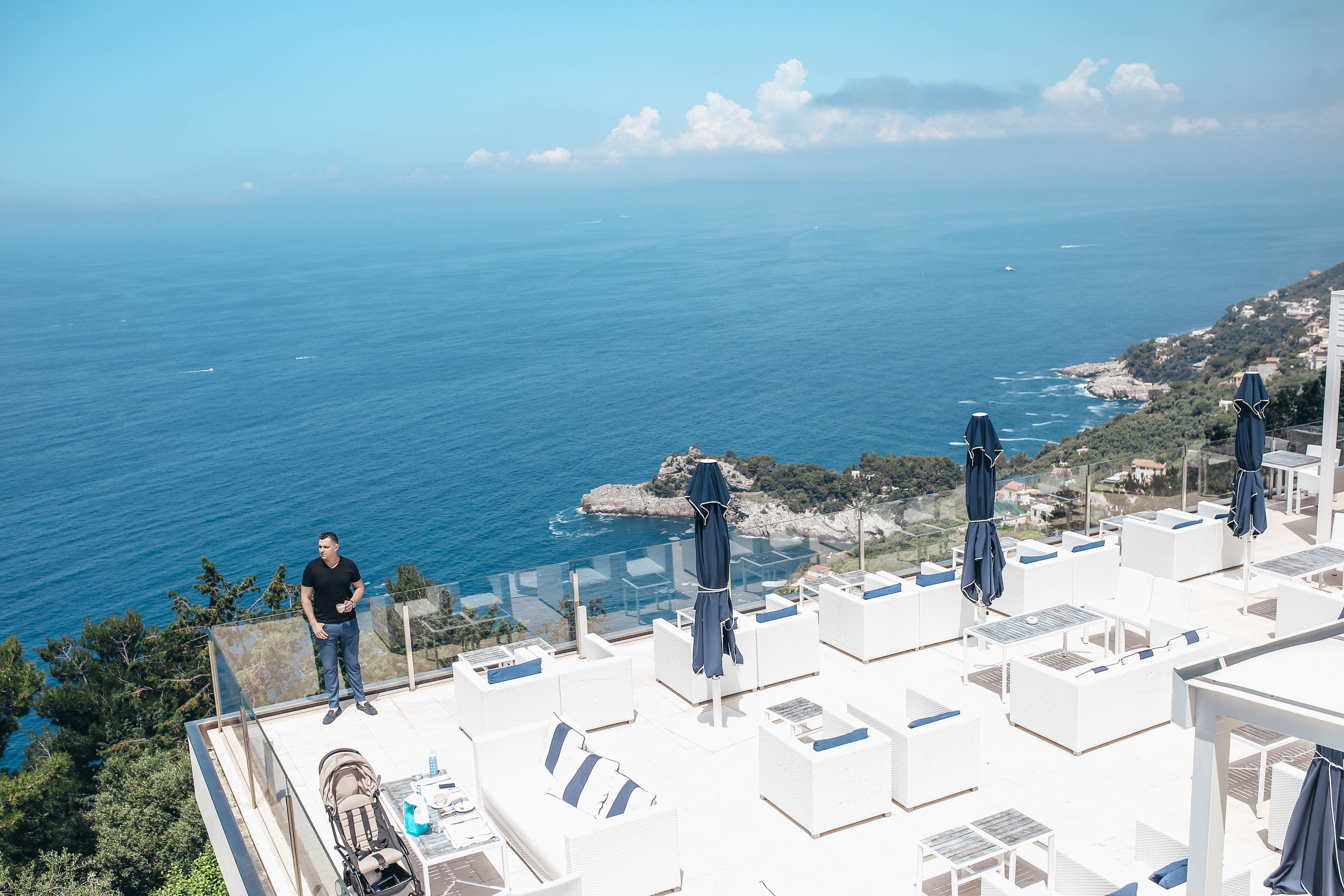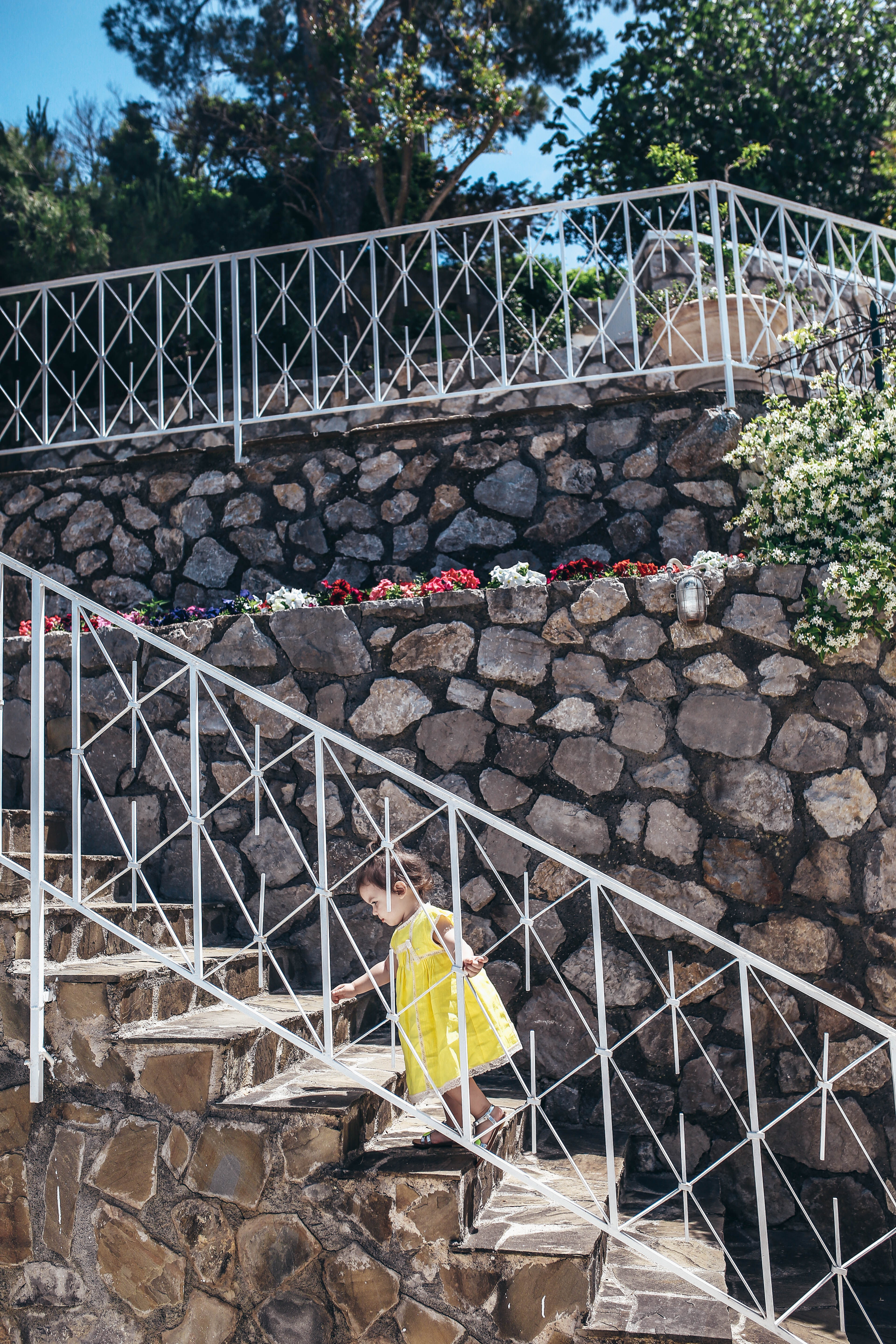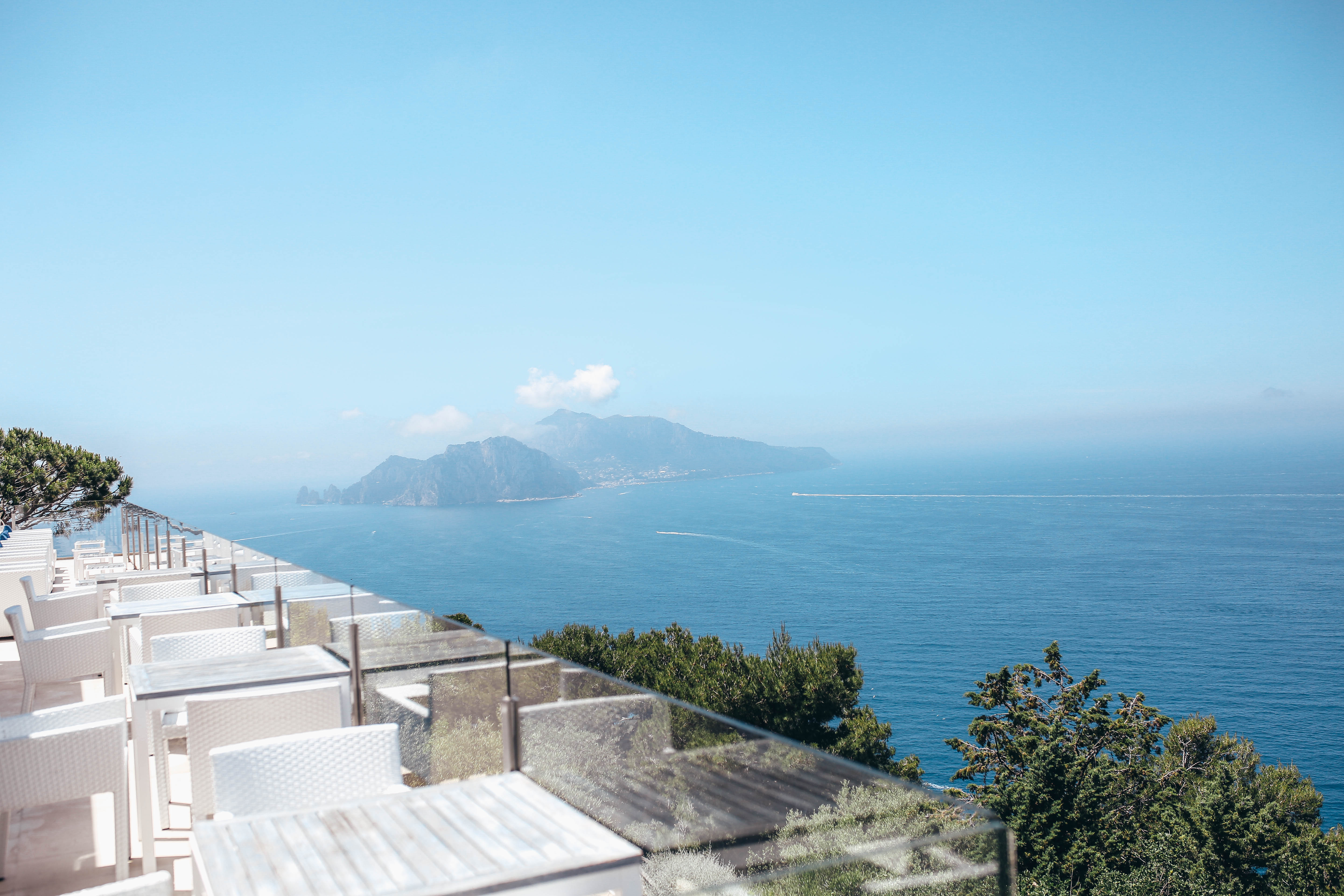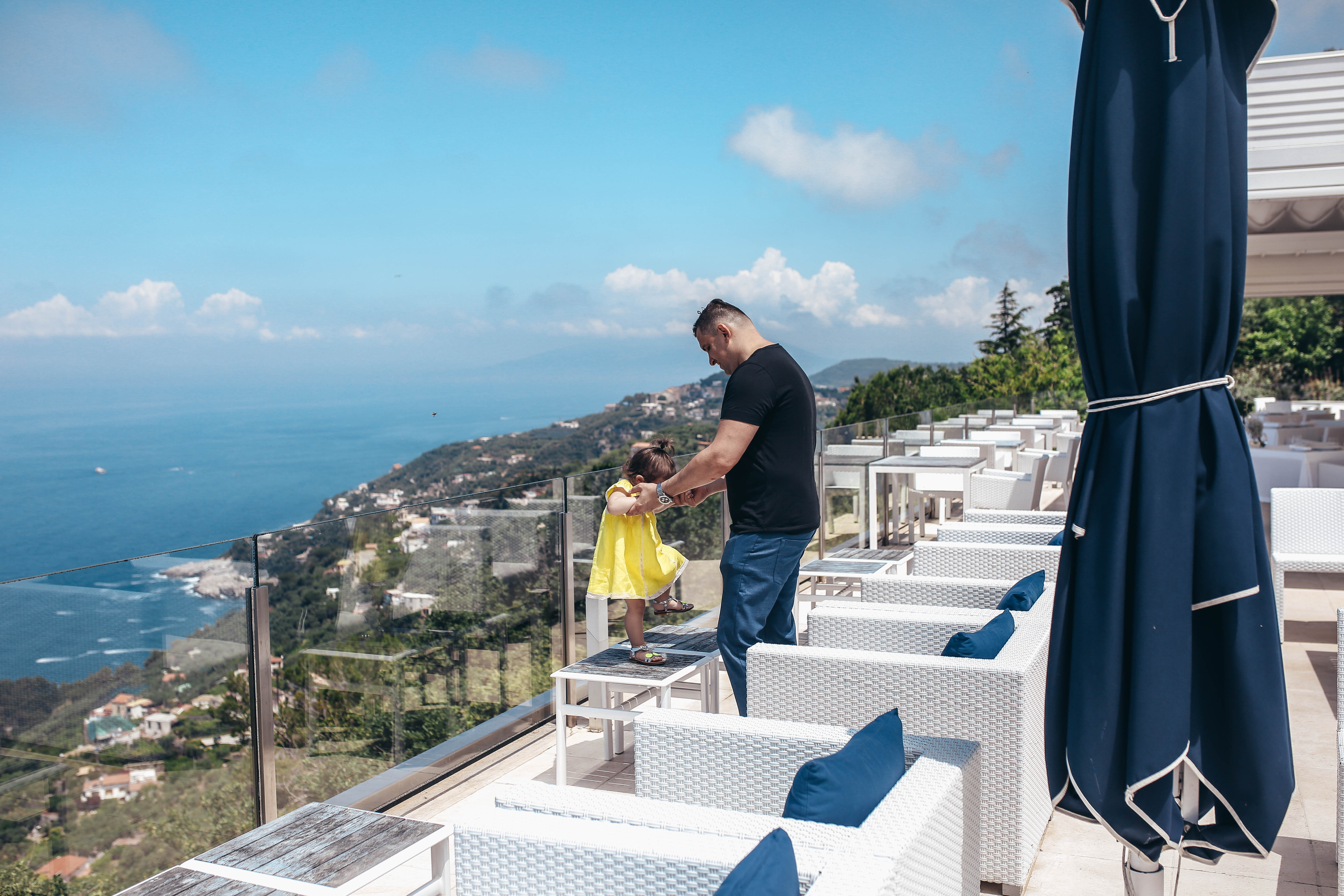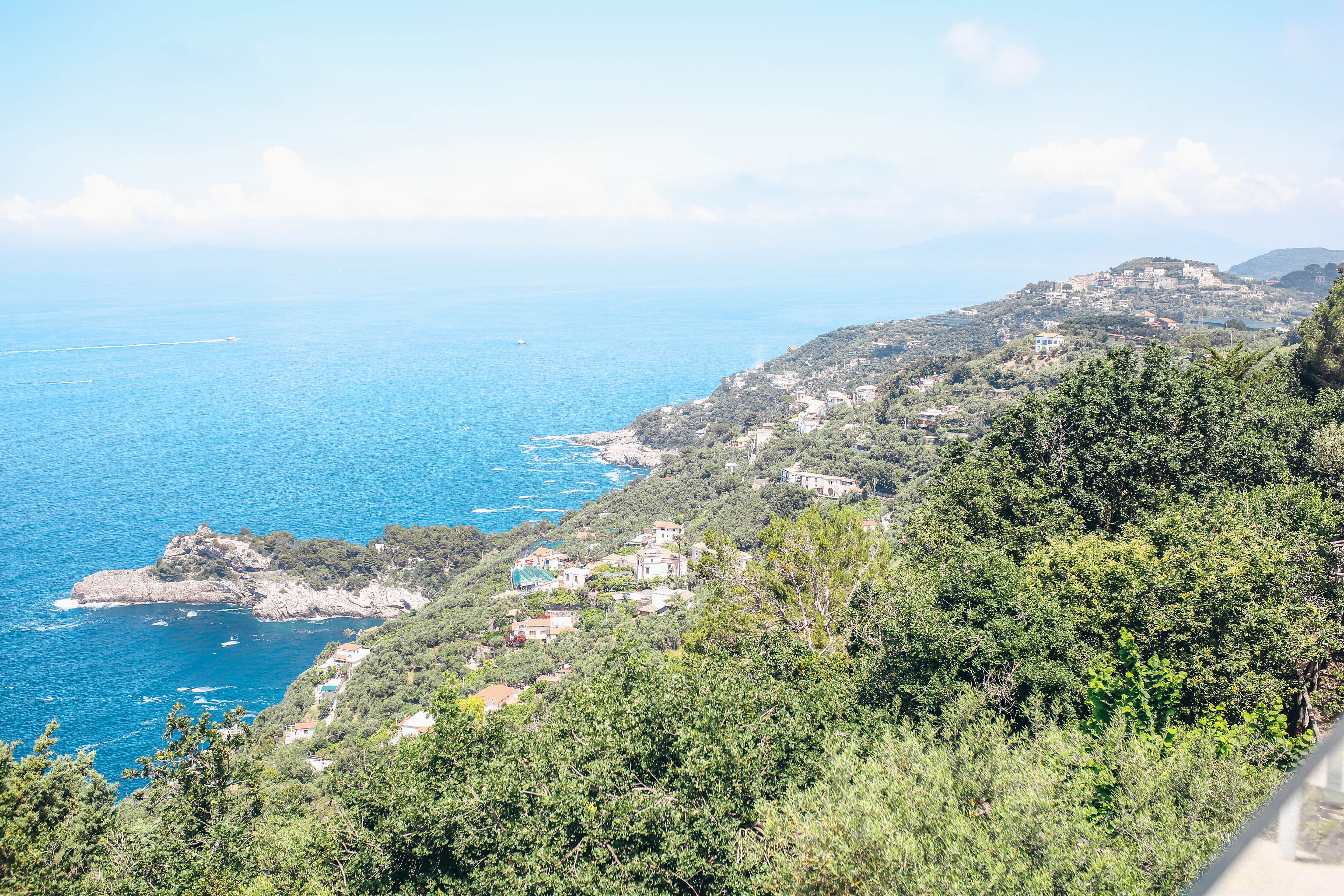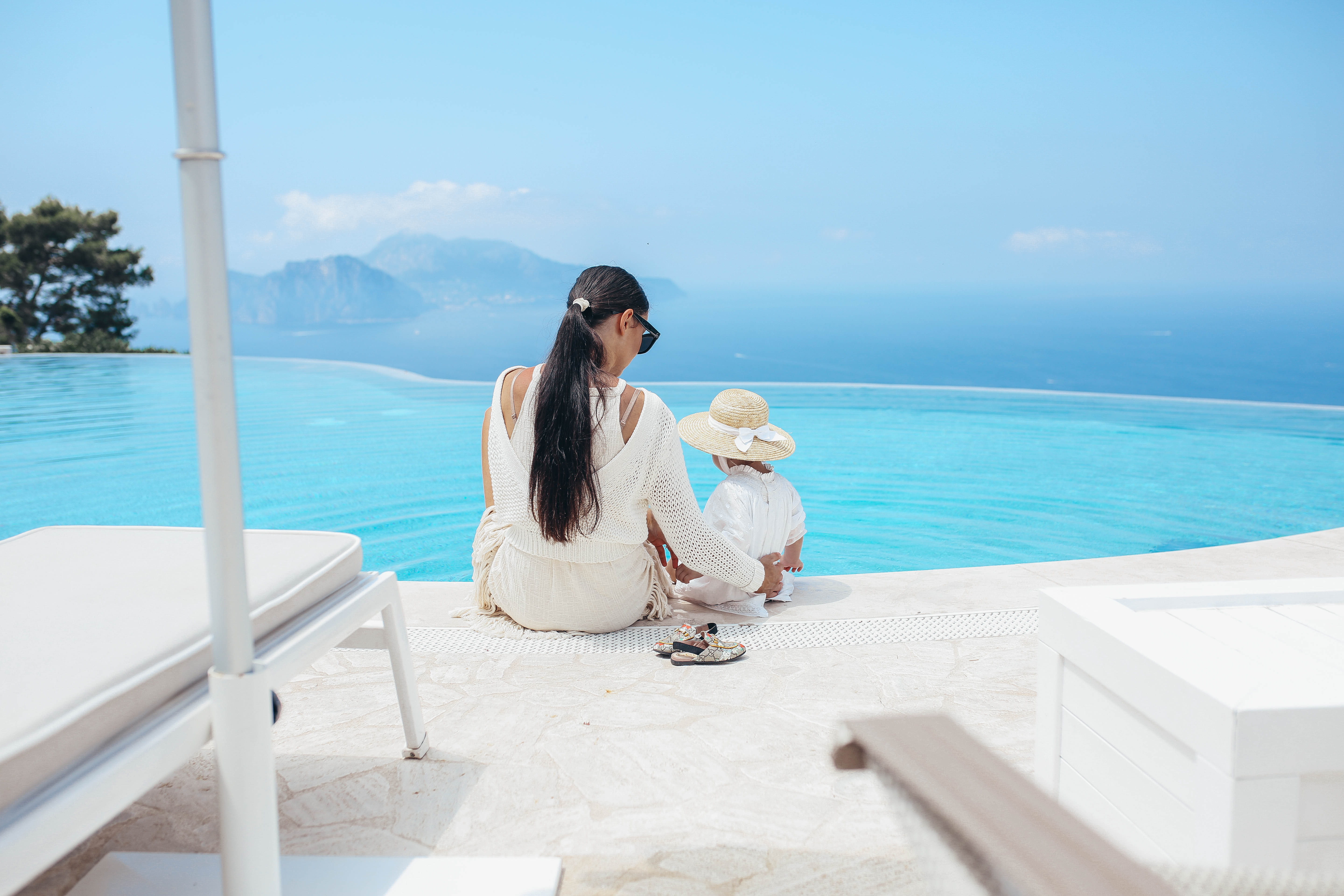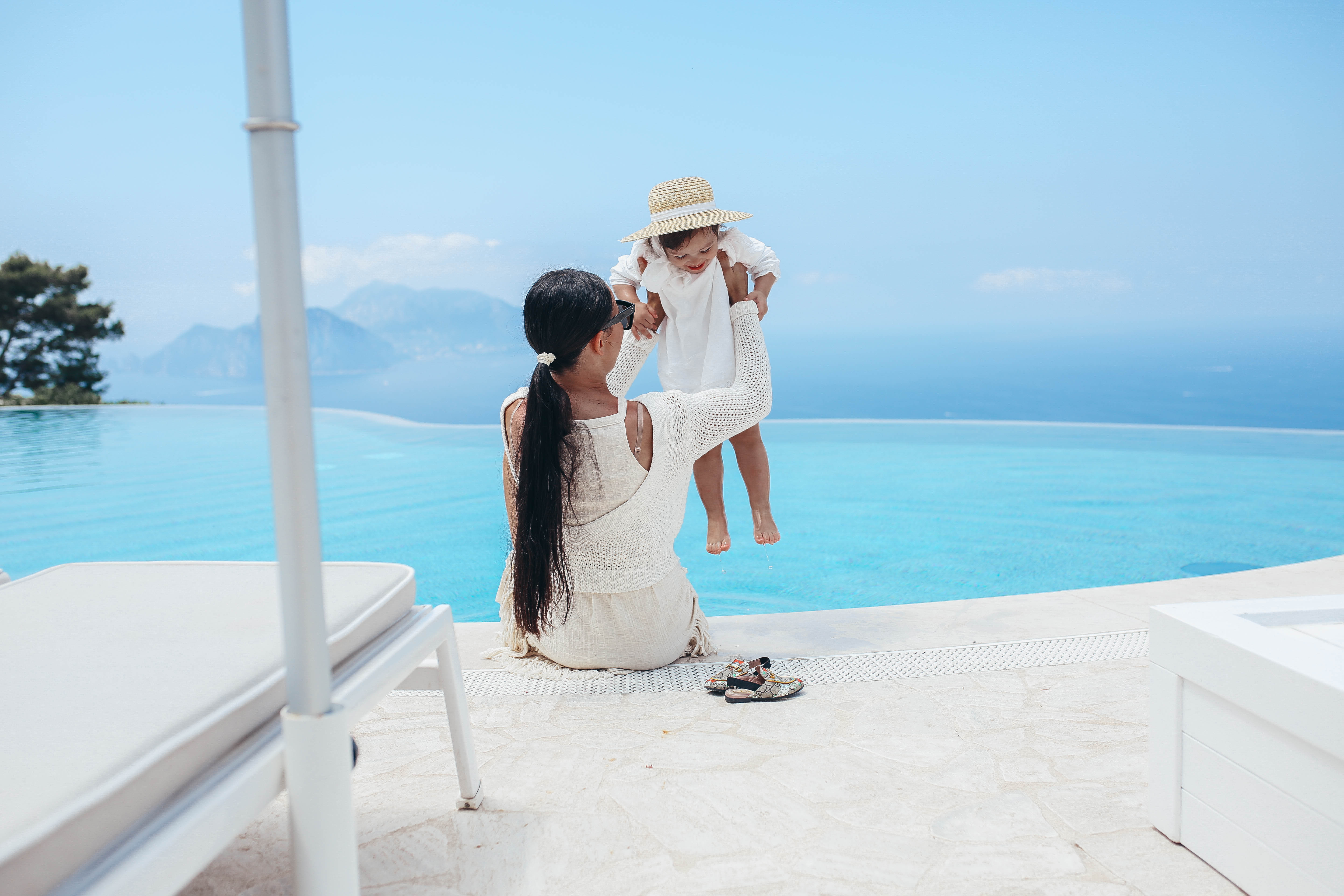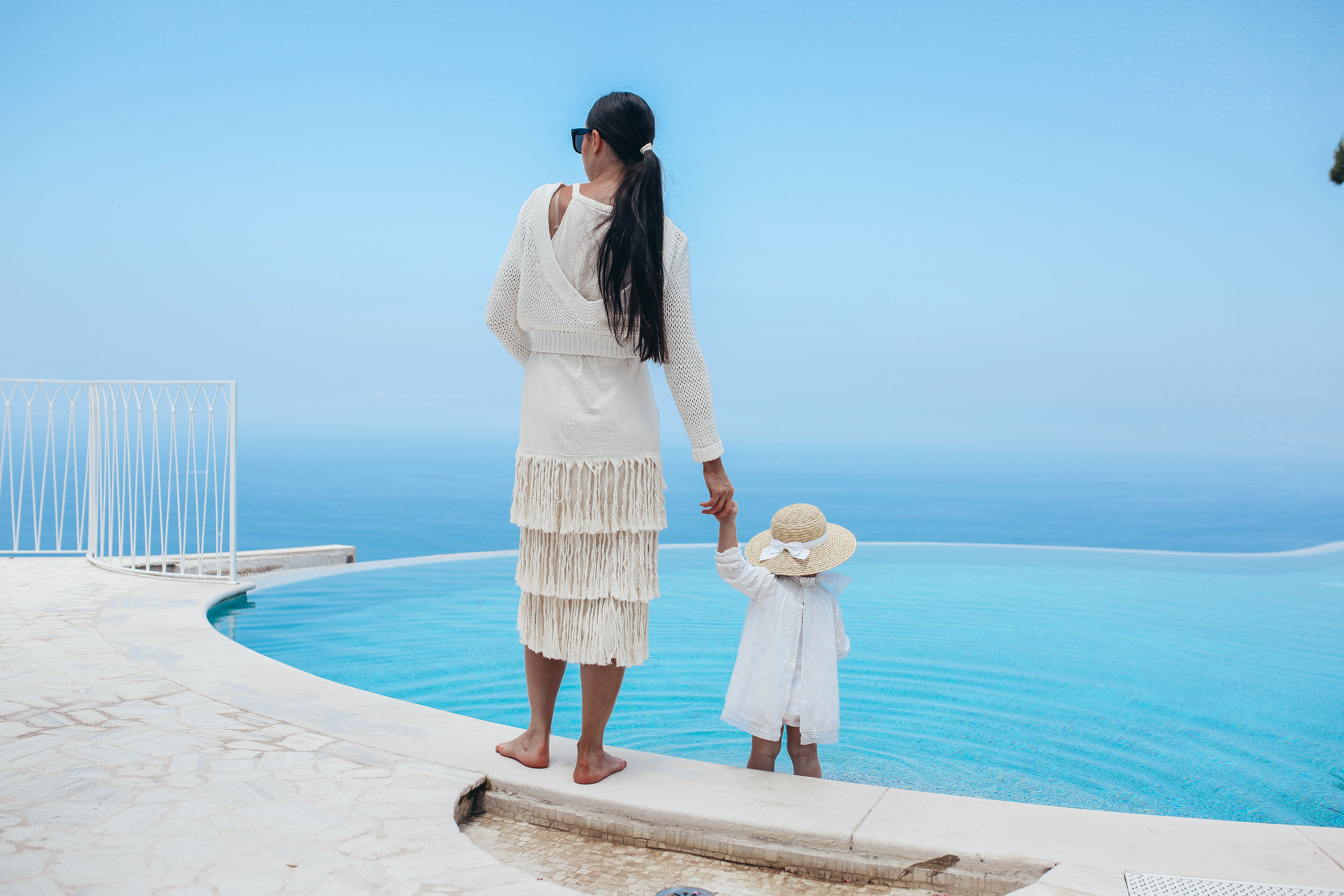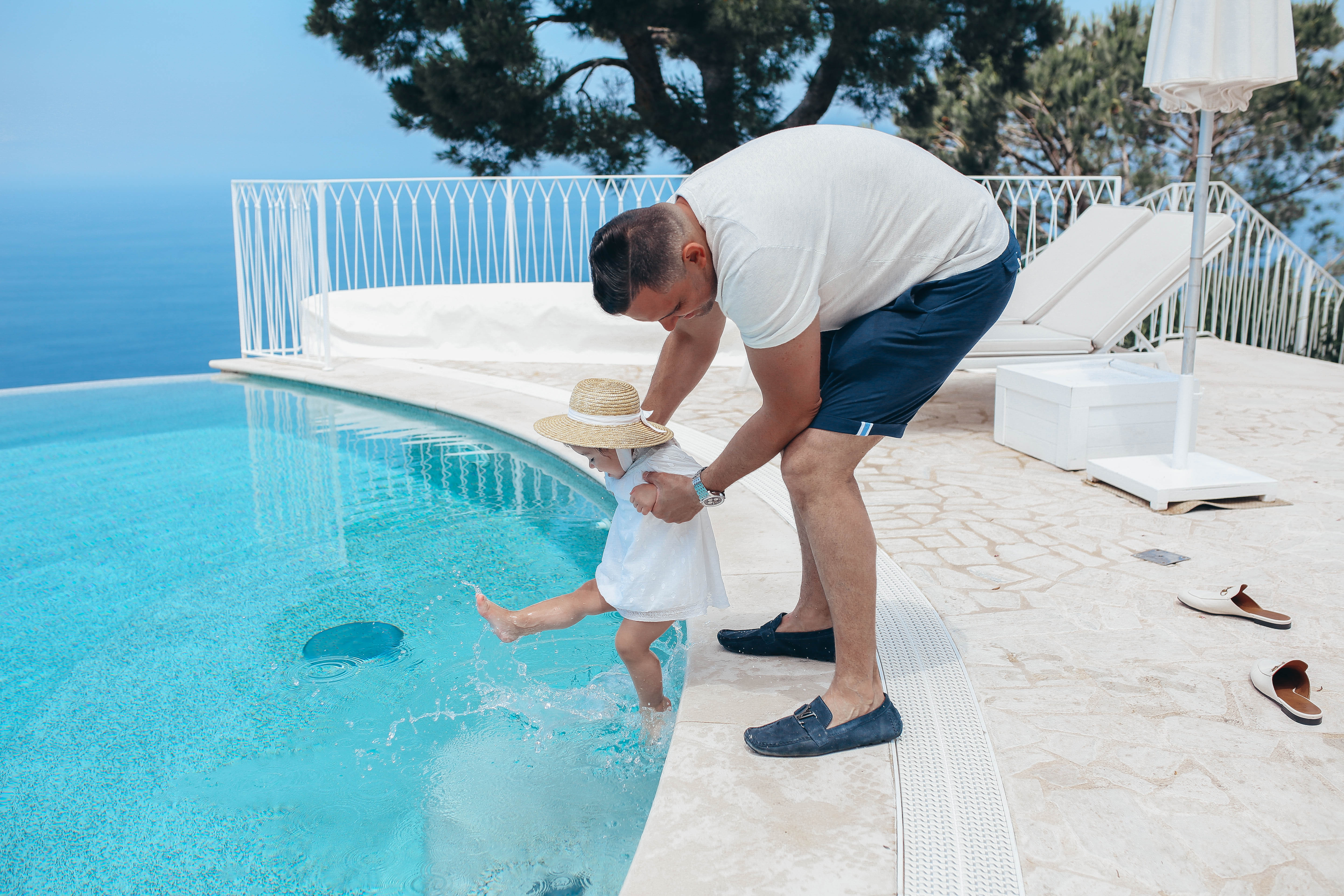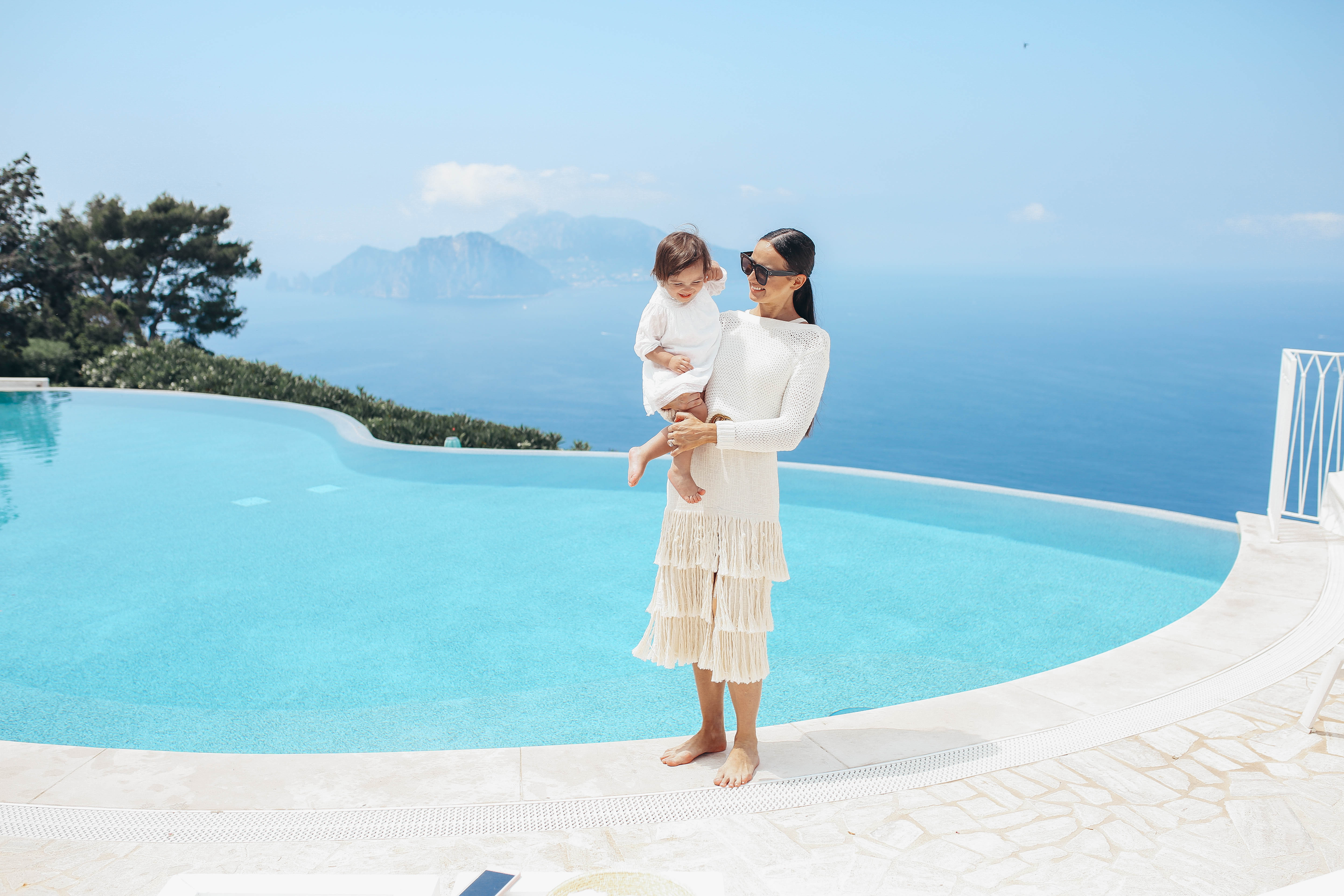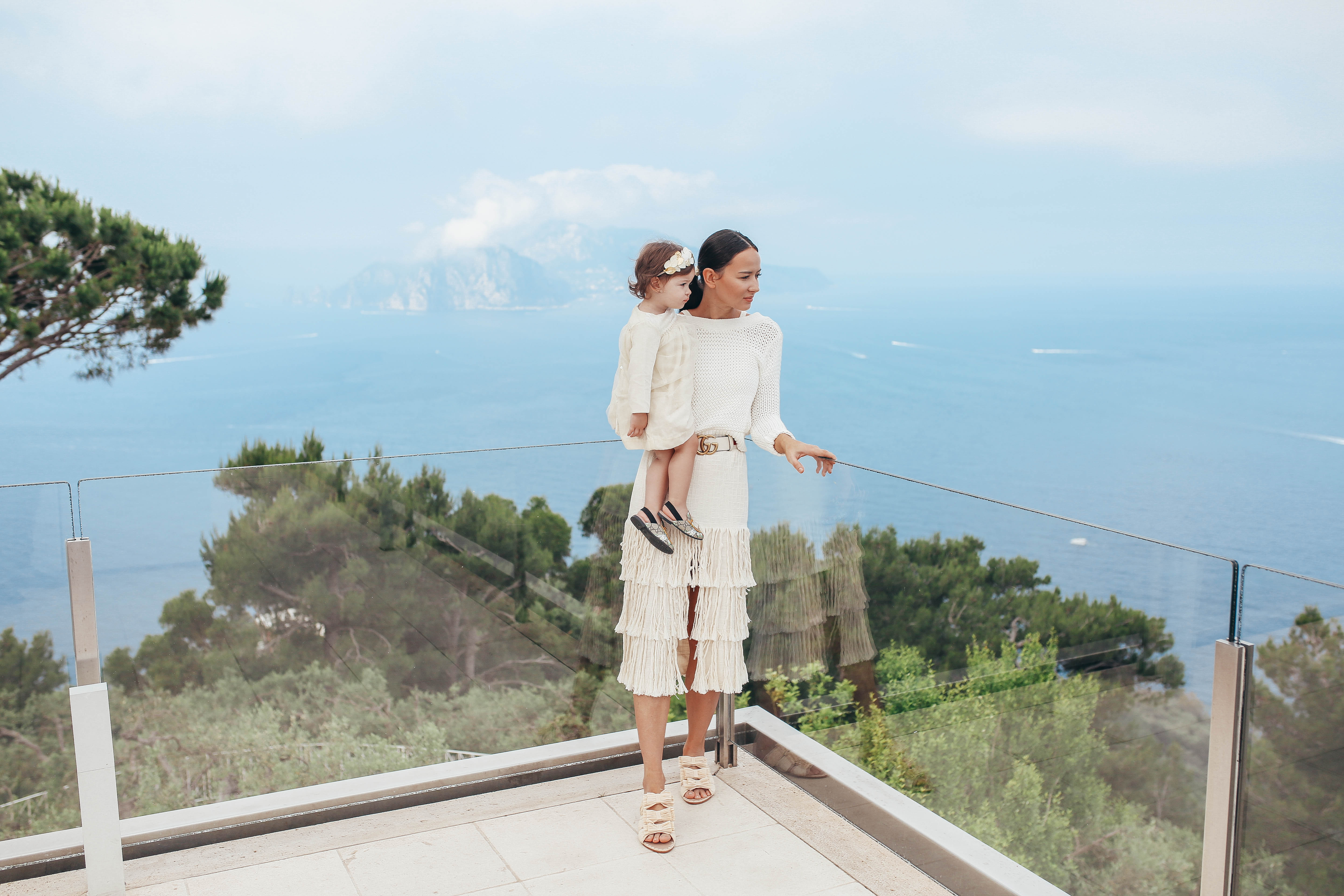 Dress: Zara | Knit: Club Monaco | Shoes: PLV | Esmae's Dress: Bonpoint | Esmae's Shoes: Gucci
Dreamy, heavenly, unreal. Those are the words that come to mind when I think back to Massa Lubrense. But lets backtrack and start with the beginning of our trip.
We had a nonstop overnight flight from Toronto-to-Rome and arrived to Italy in the morning. Esmae did really well, she fell asleep as we boarded, slept straight through and woke up in the morning post landing. When traveling with children, overnight flights are ideal.
We then picked up our rental car and left Rome, drove through Naples, over to Sorrento and then our final stop was the Relais Blu Hotel. It sounds like a lot to do in one day, but in reality the drive should take only about 3-4 hours. But if you've ever been to Italy before, you already know how scenic, beautiful and captivating it is, so about 30 pit stops later, we arrived after a 7-hour duration.
Side note: I wanted to mention when booking a rental car in Italy, its actually better to not book ahead of time and book a car when you are there. Both times when we visited Italy, the car we rented and paid for ahead of time was never available. They give you "whats left" sort-of-speak, and you don't get a refund. So for next time, we will just book what is available when we arrive to avoid paying unnecessary fees and save a few hundred dollars.
We checked into a beautiful Suite at Relais Blue, overlooking the Mediterranean Sea and the stunning island of Capri. There are truly no words to describe how beautiful and serene this hotel is and its views. We had a magical 3 days here, and wished we stayed much longer. I absolutely loved how this coast is free of crowded tourists, 15 minutes from Capri via boat, and about 20 minutes from Sorrento.
This part of our trip felt like a slice of heaven and we would highly recommend it. You still get the beautiful coastline feel, minus the tourists and crowds. I feel that this part of our trip is totally accessible with kids, if your kids travel well.
**Please leave other questions below for me to answer in my next Italy posts when I discuss Capri,
Positano, Amalfi, Tuscany, Florence and Rome. 
Thanks for stopping by,
xx, Victoria