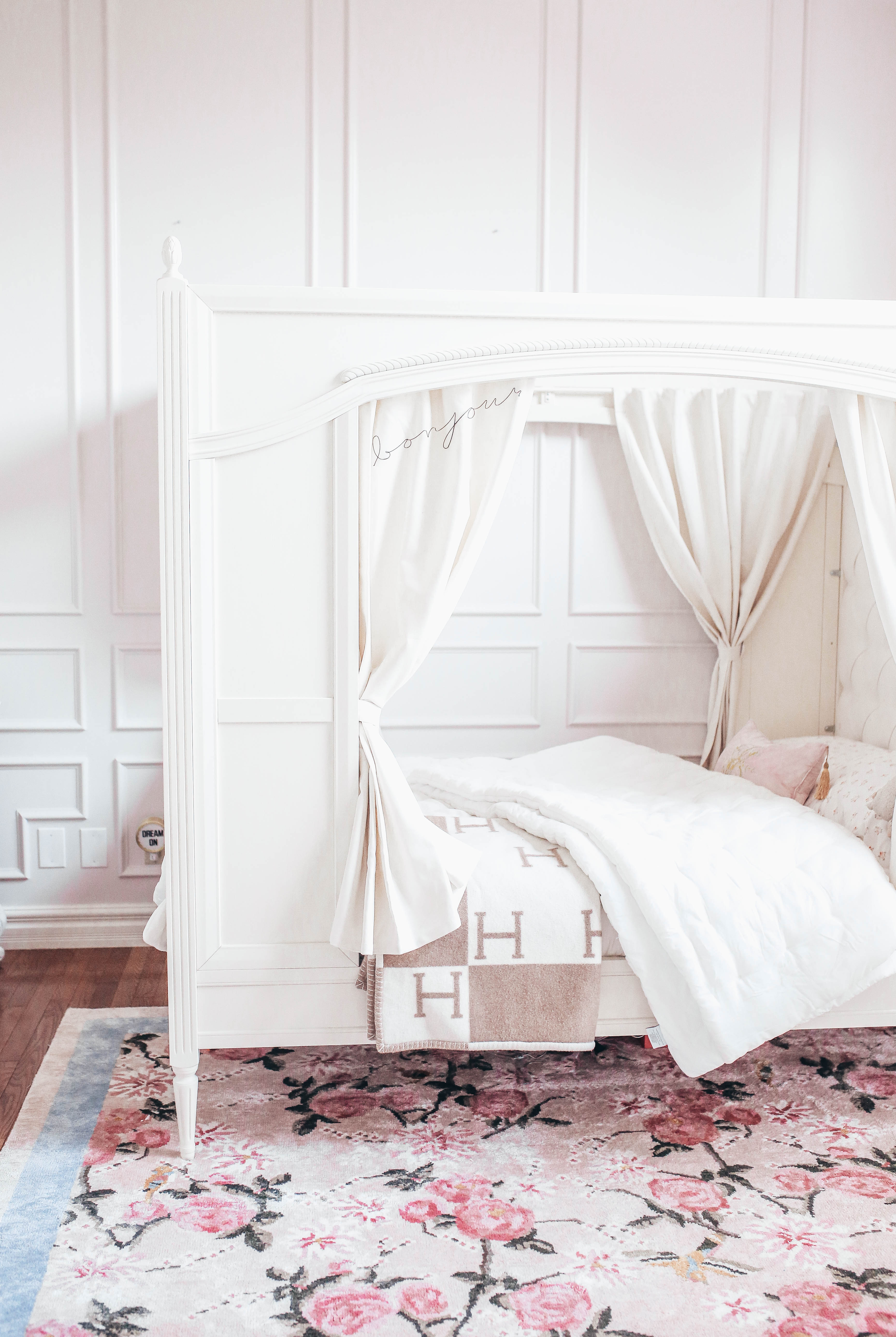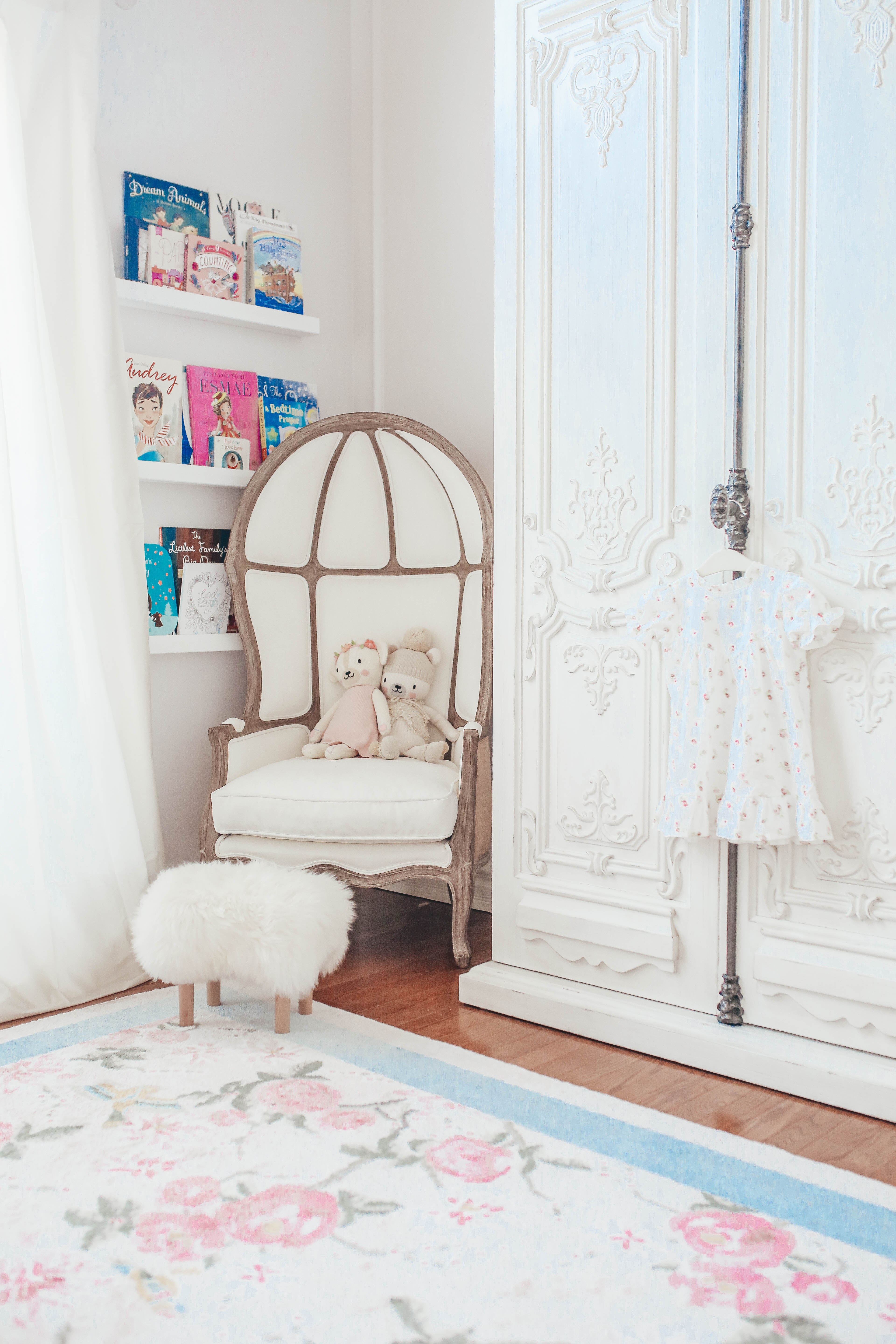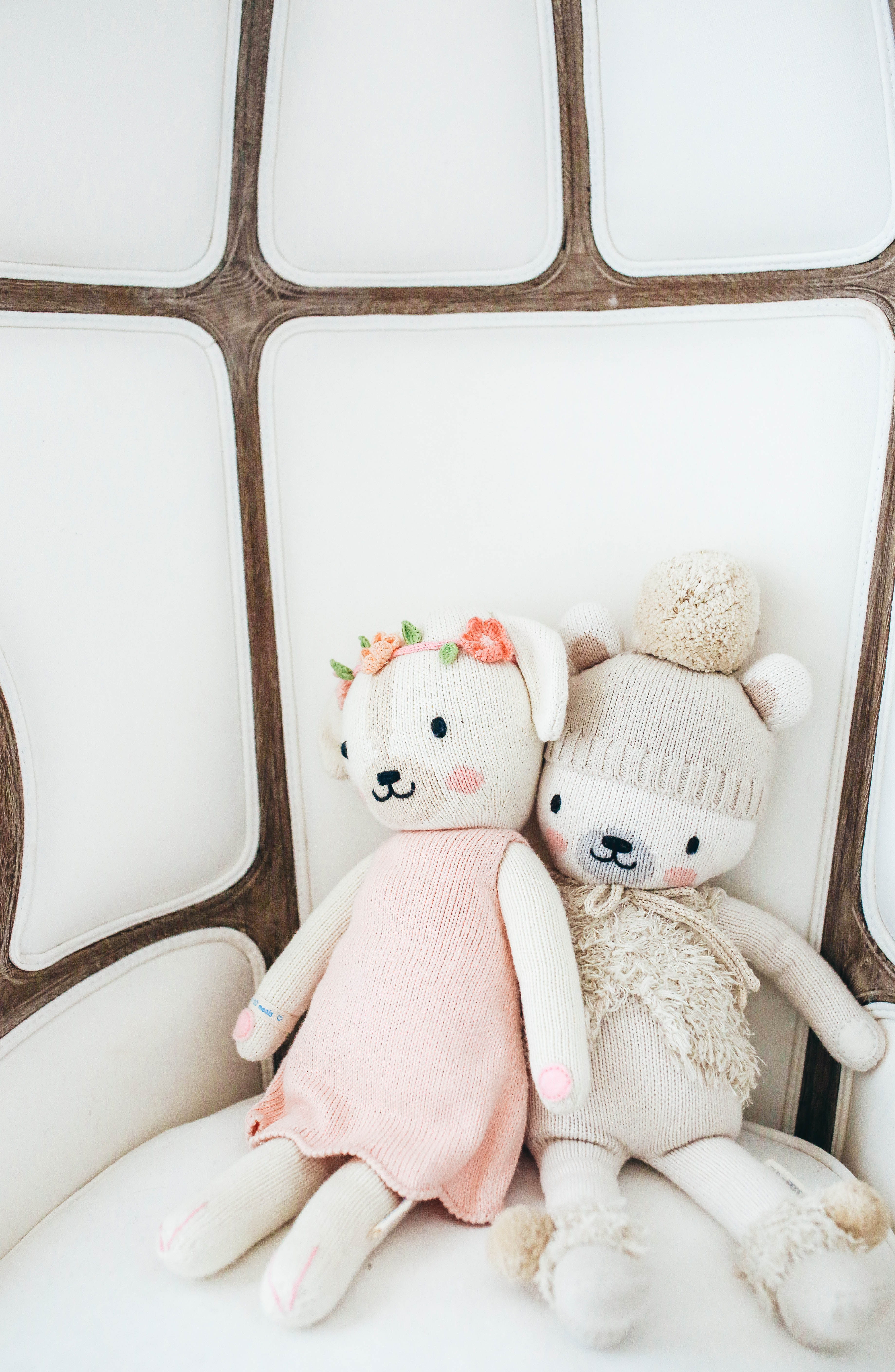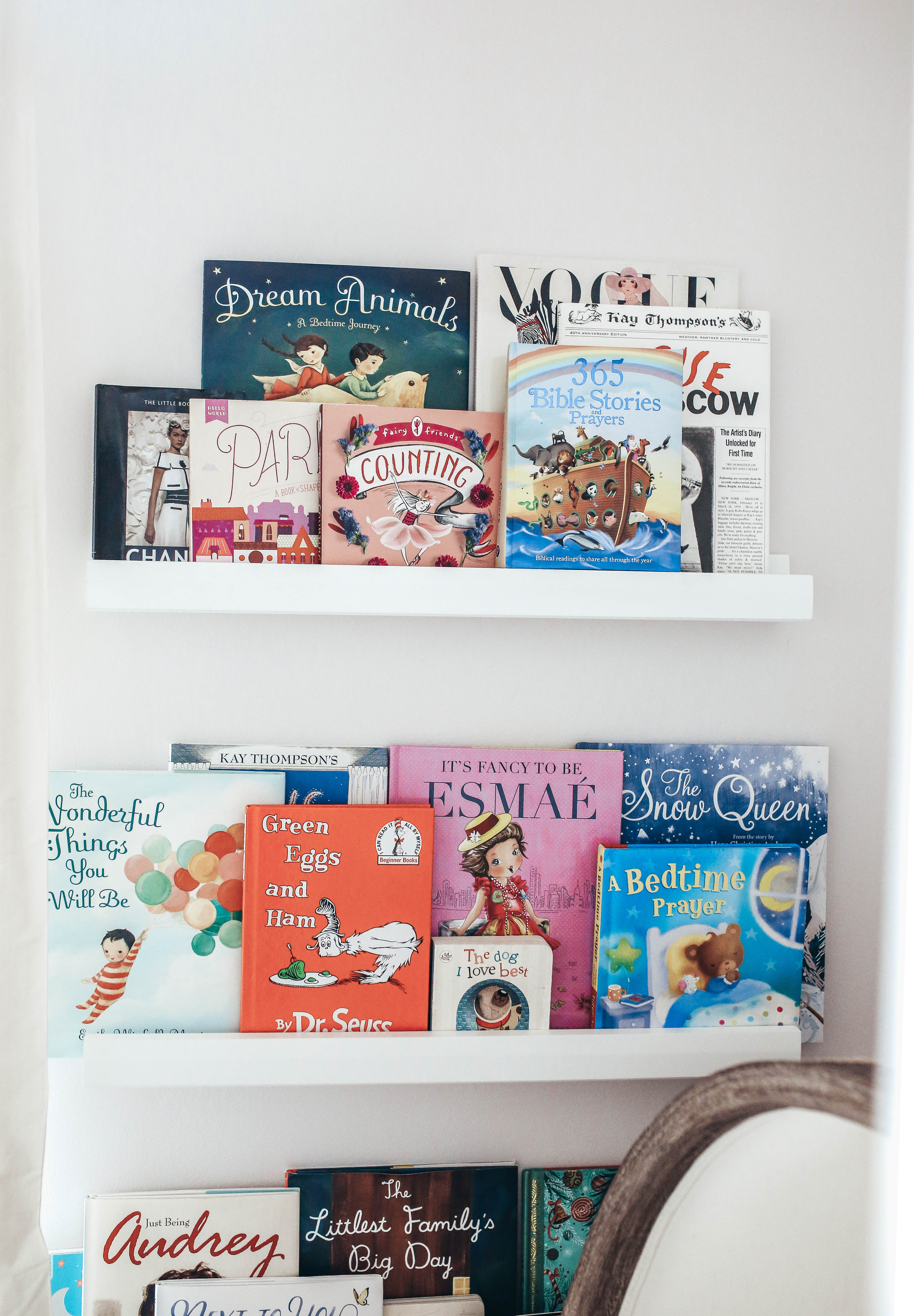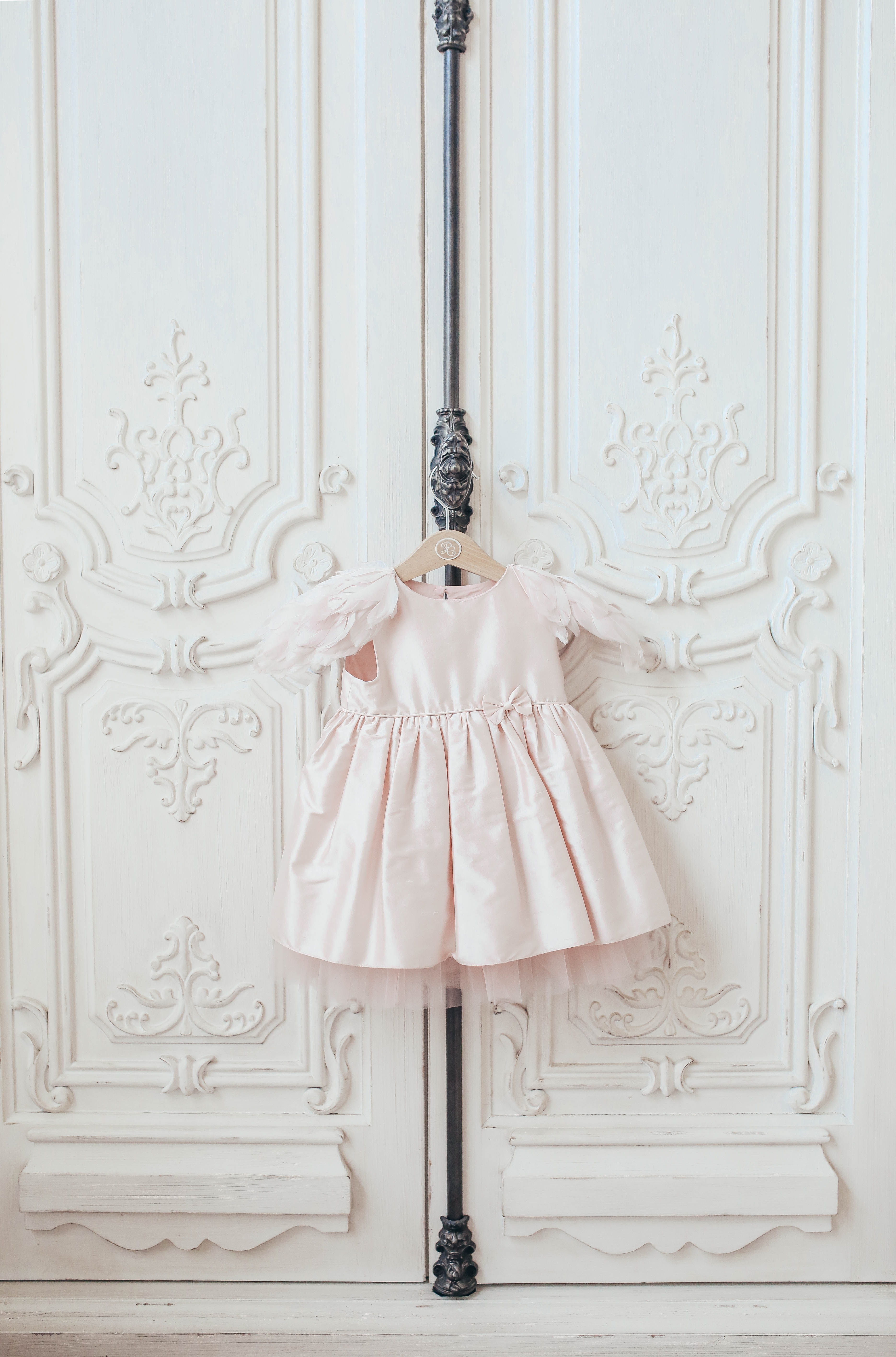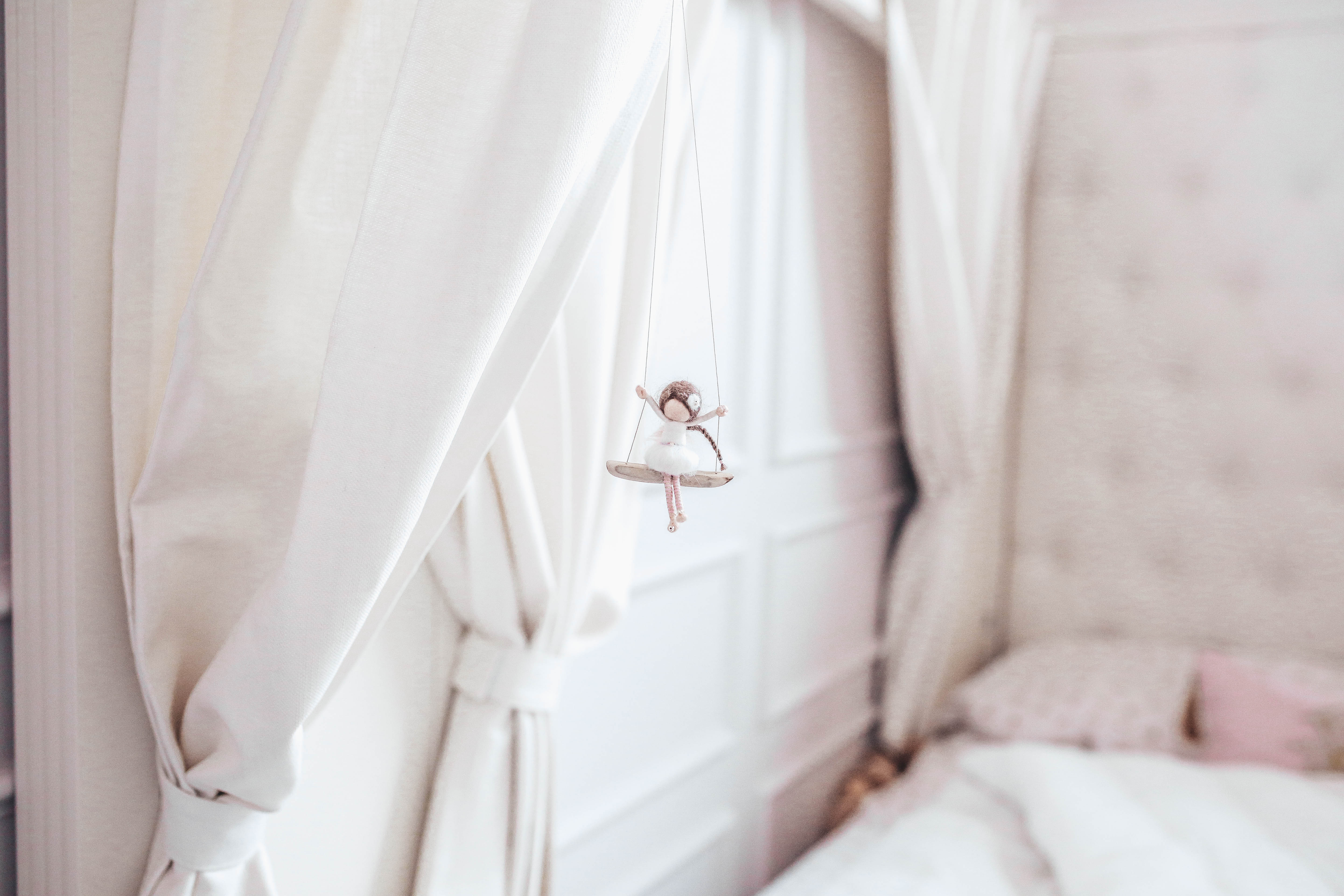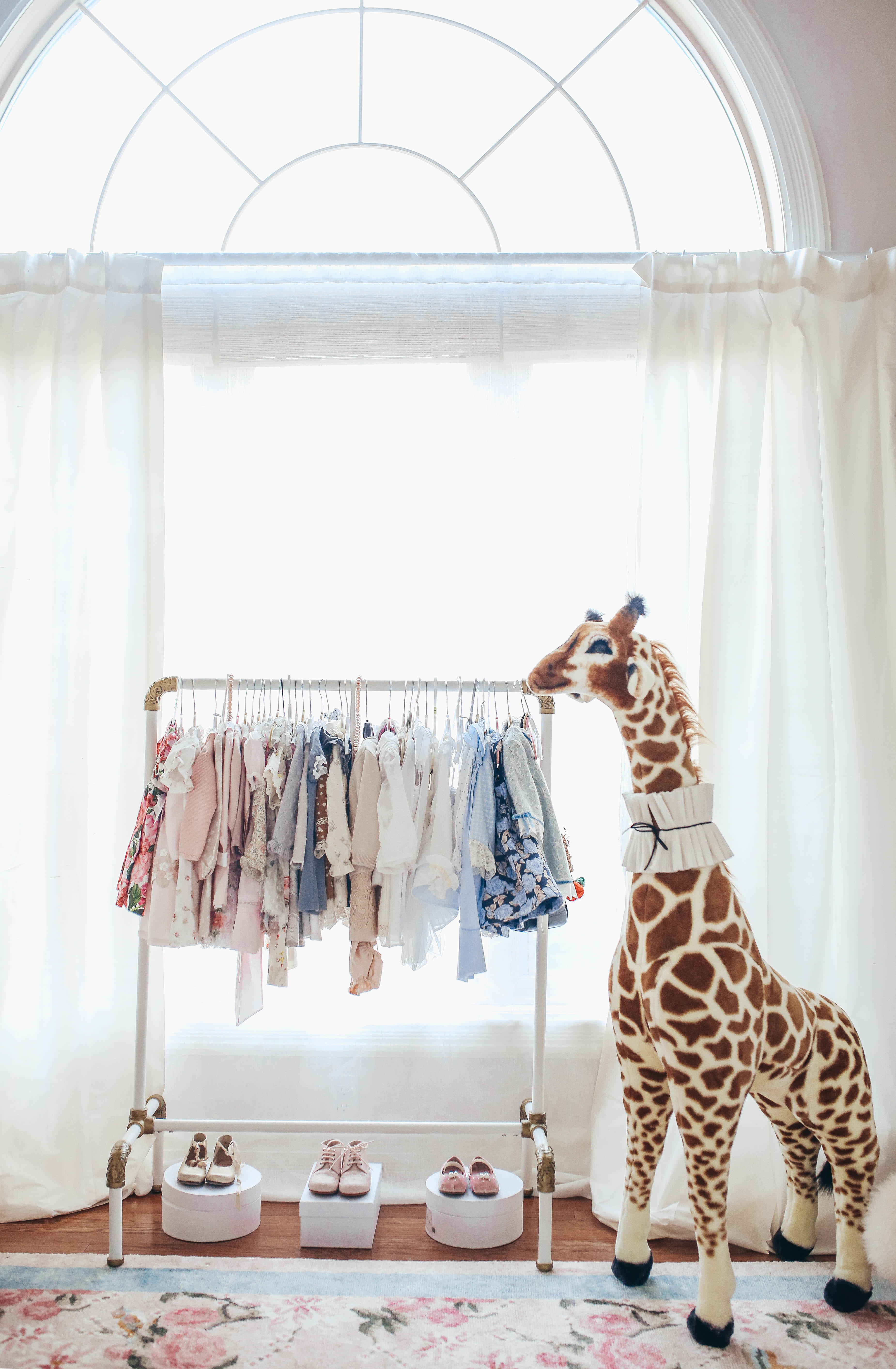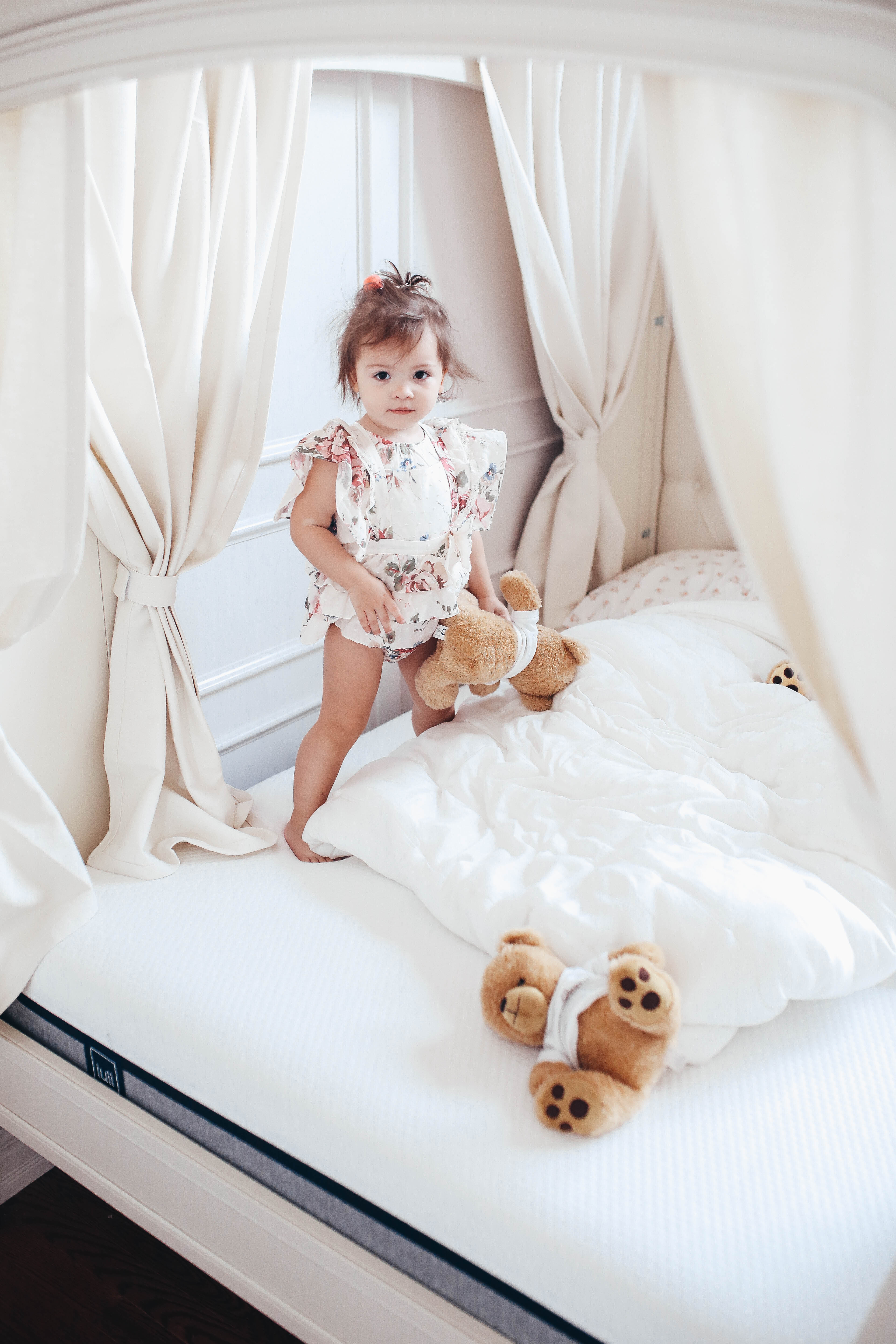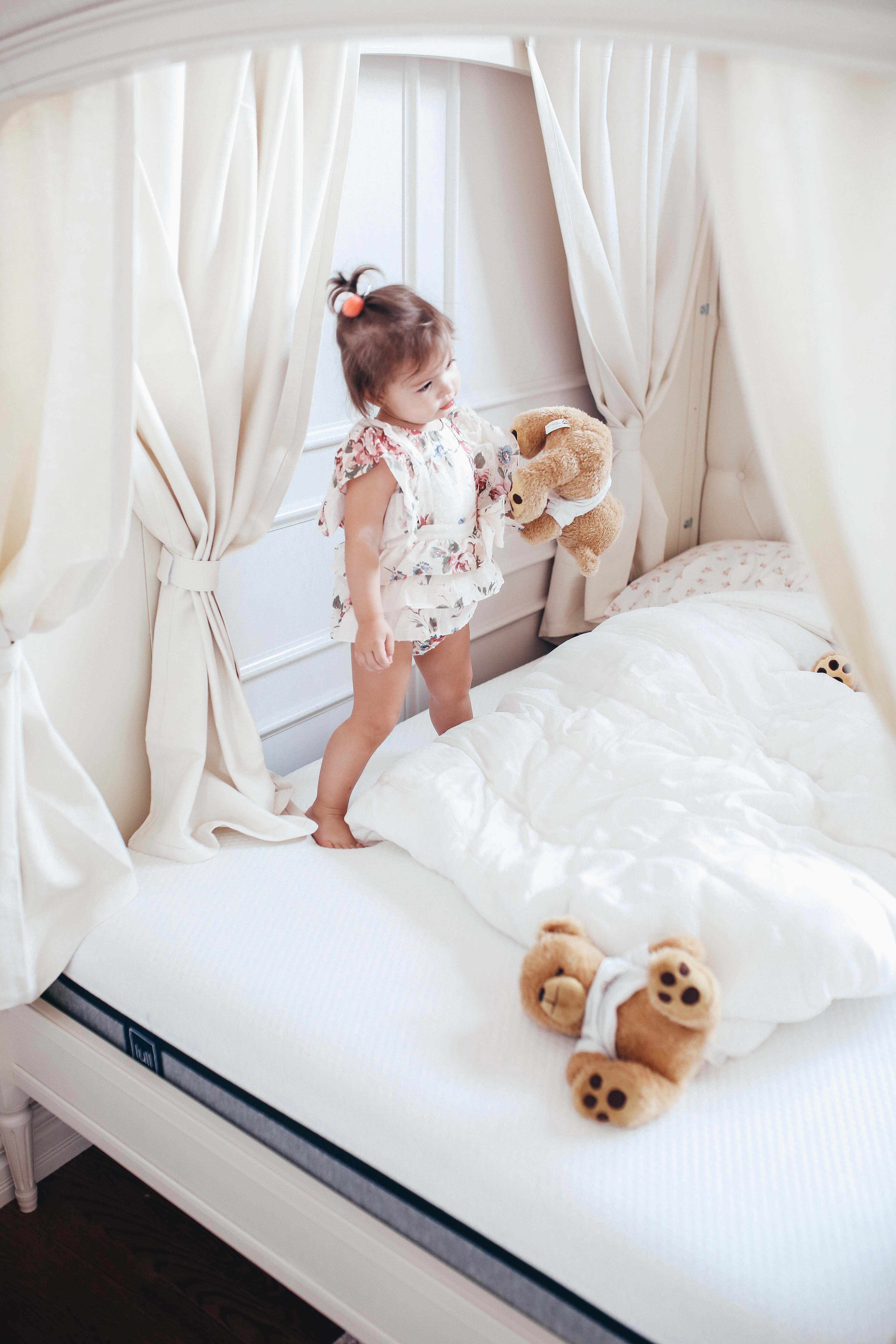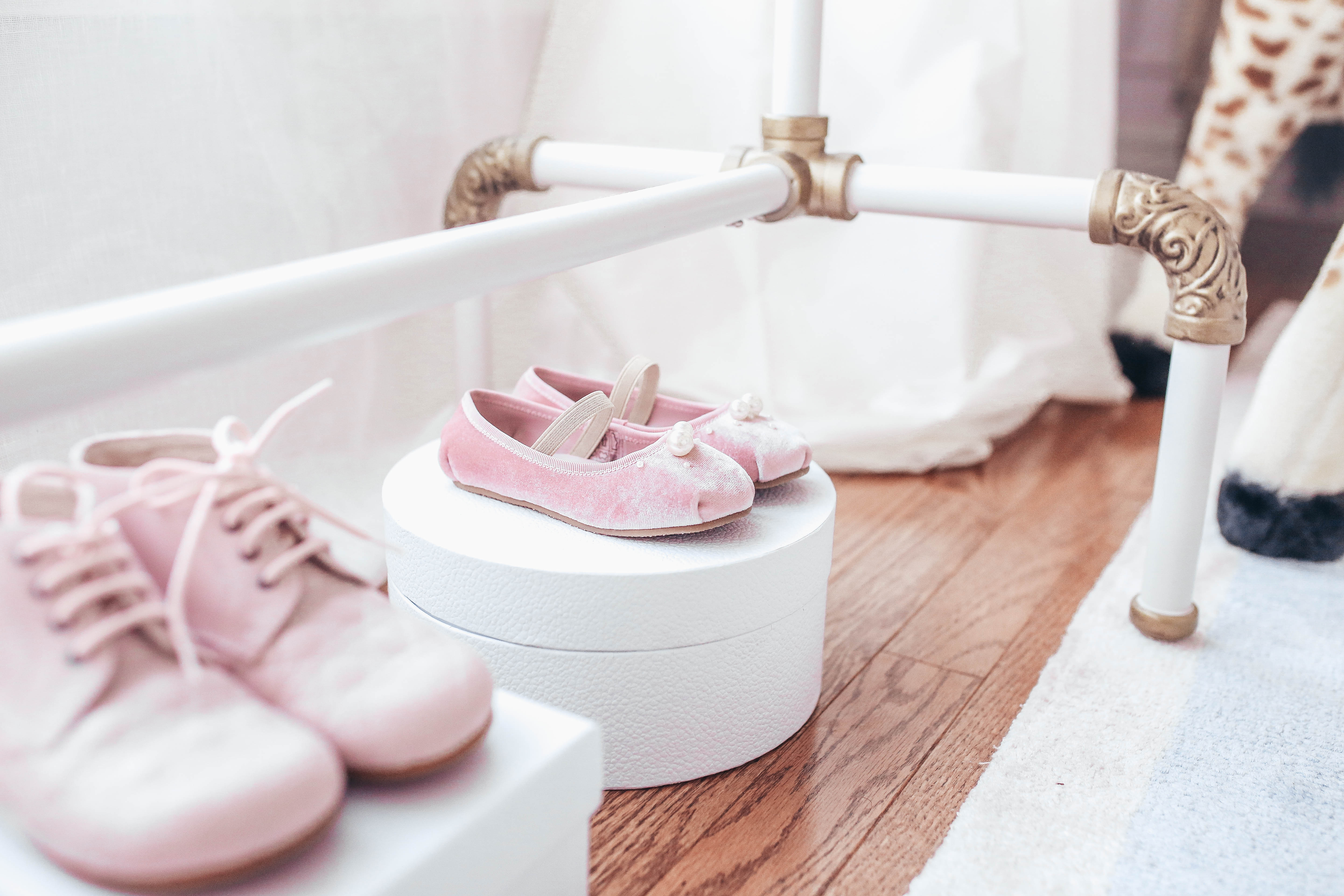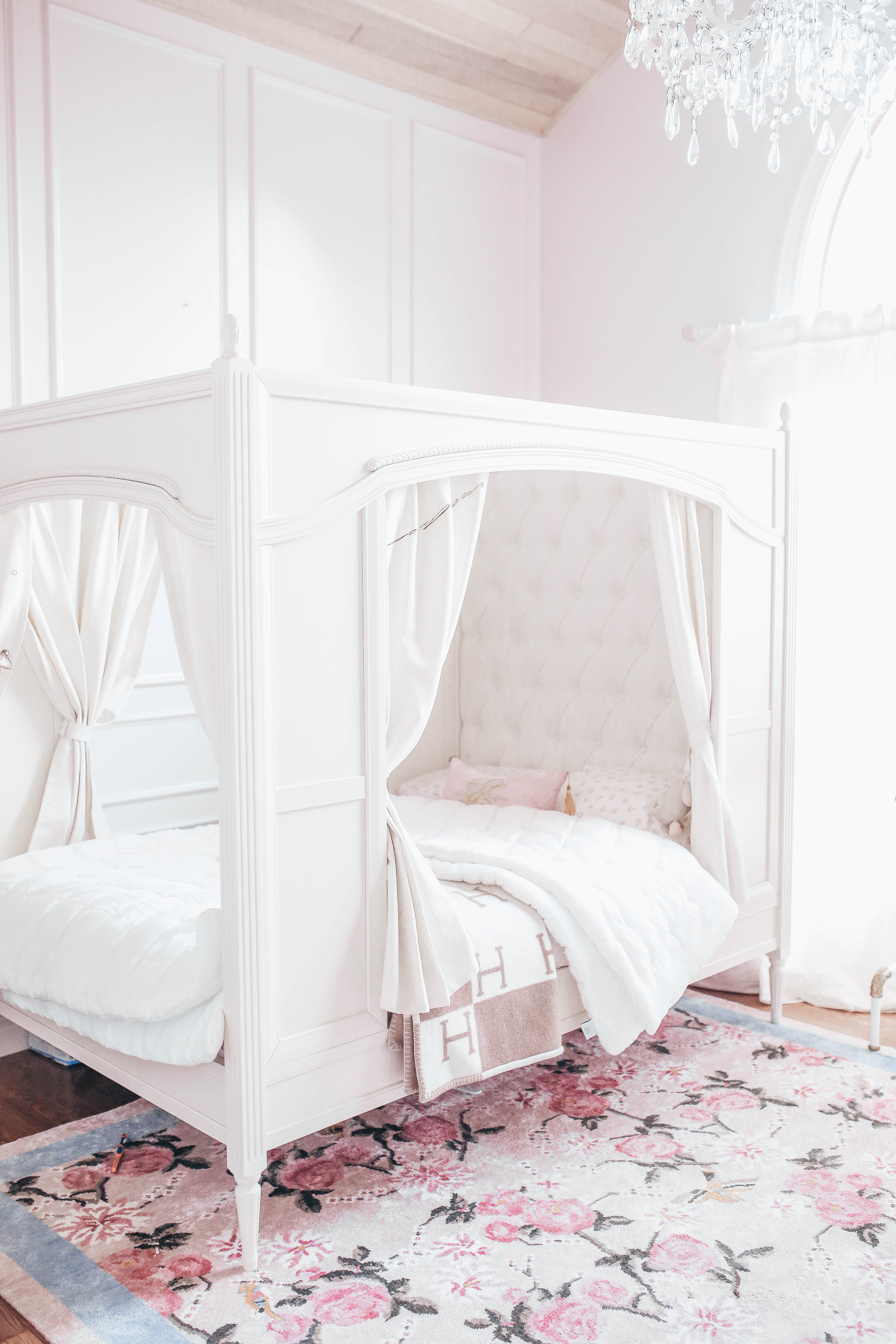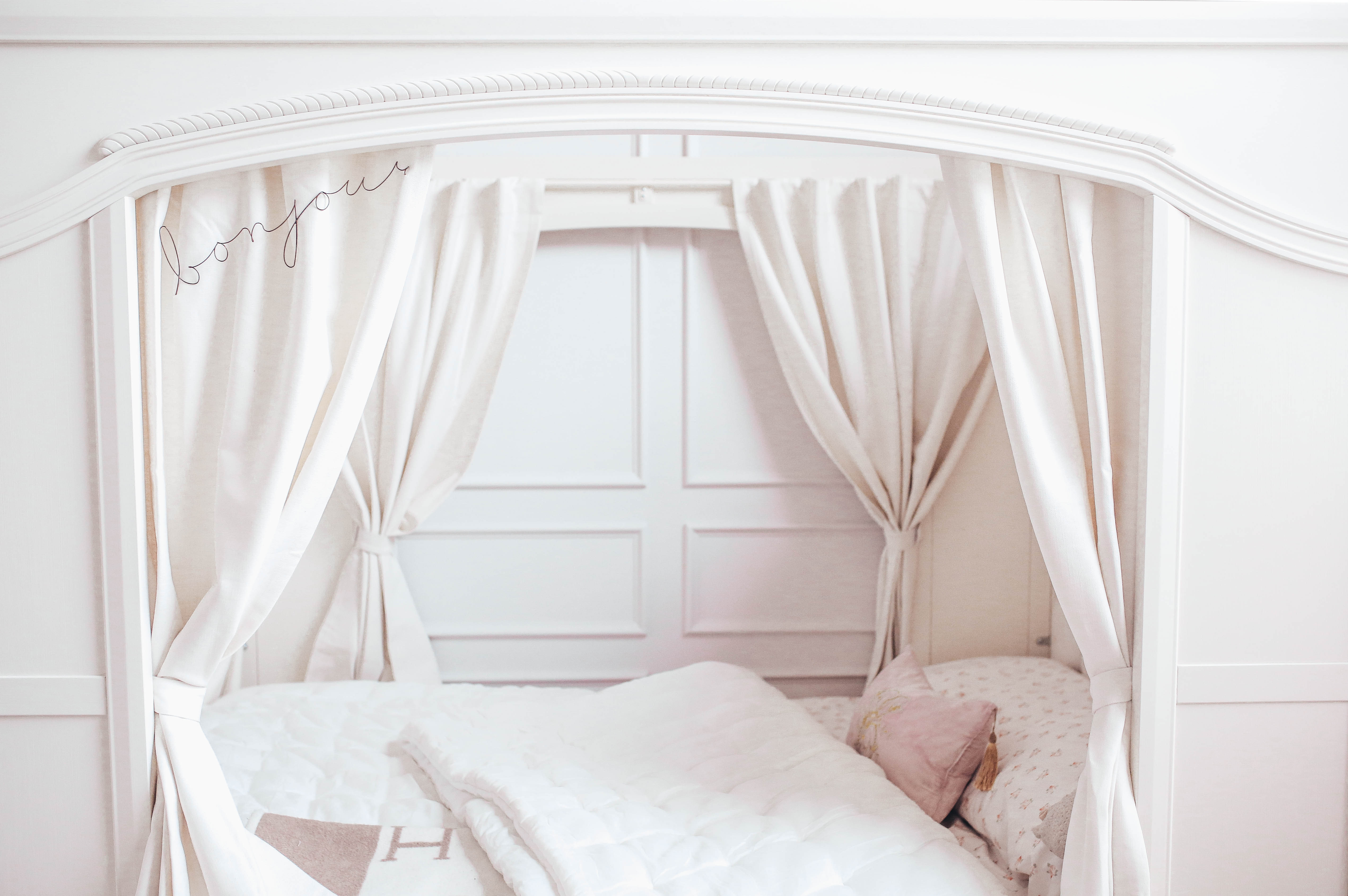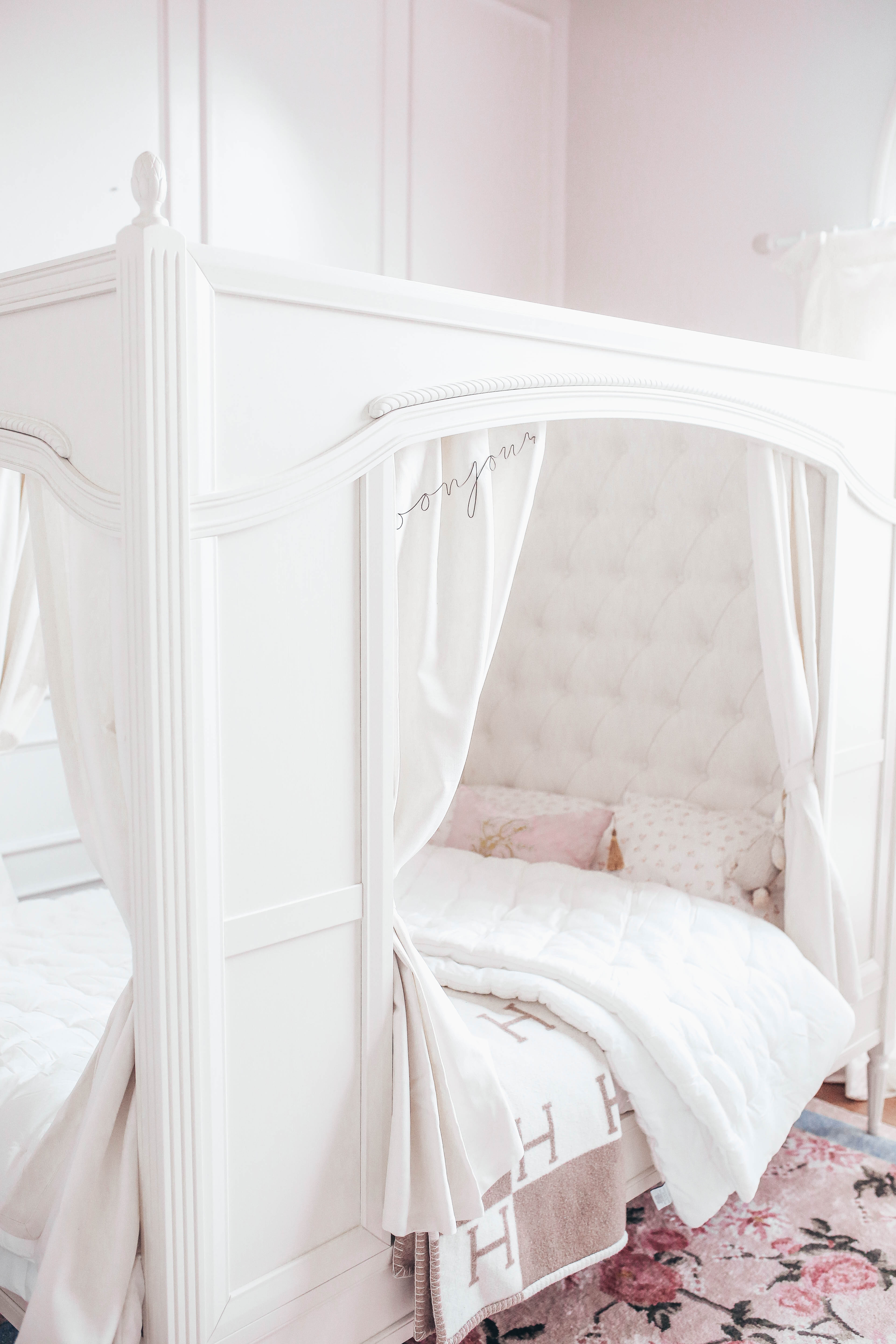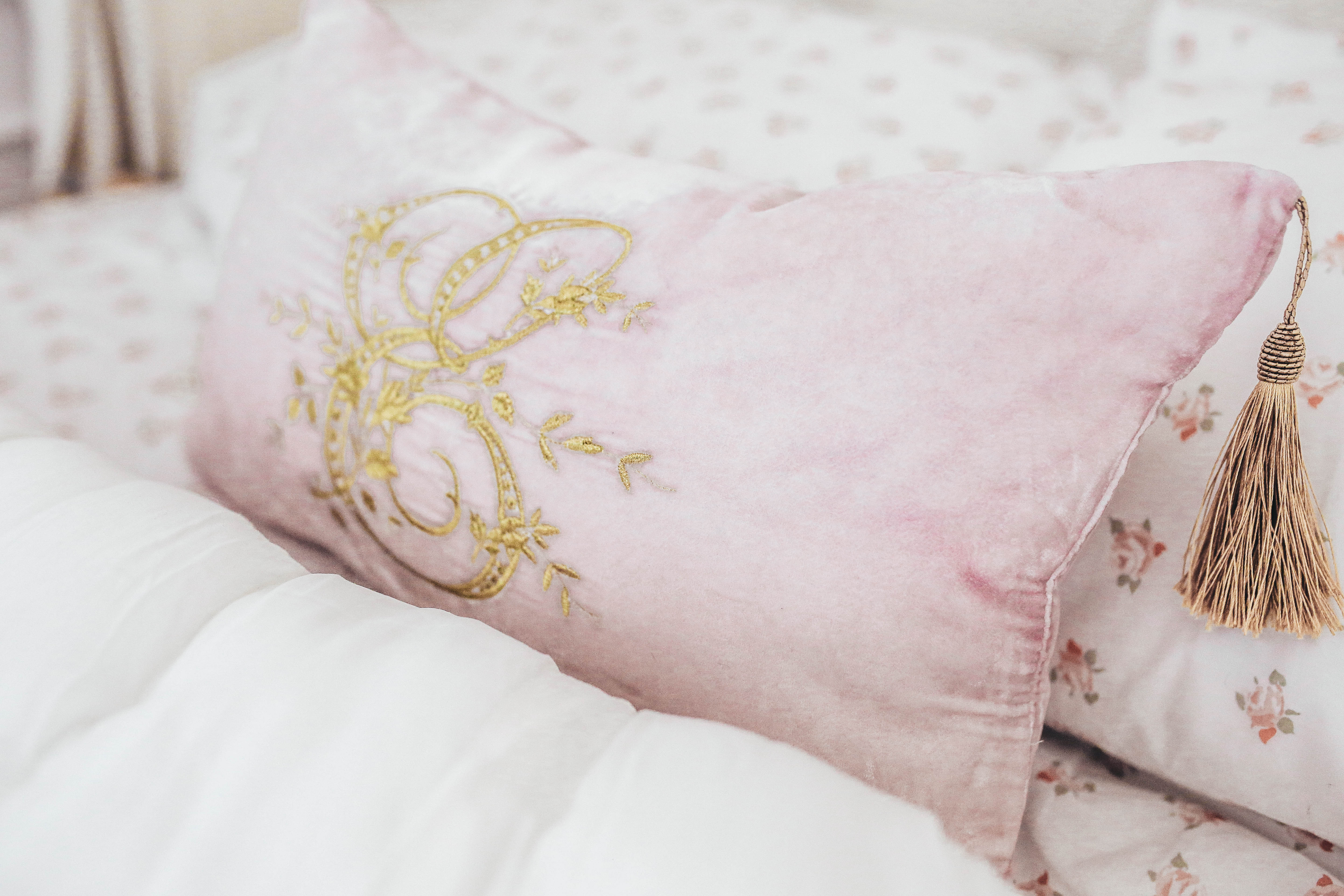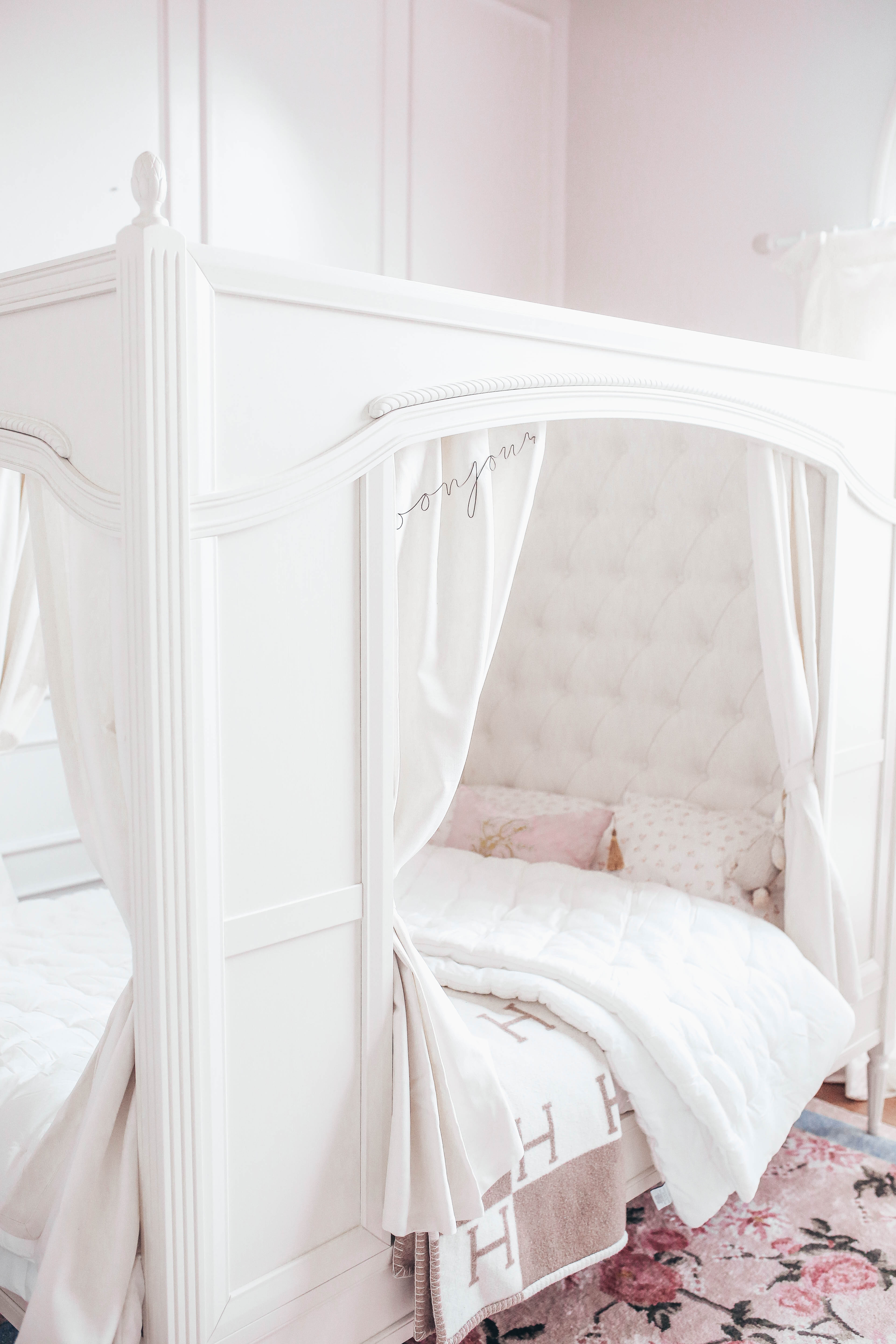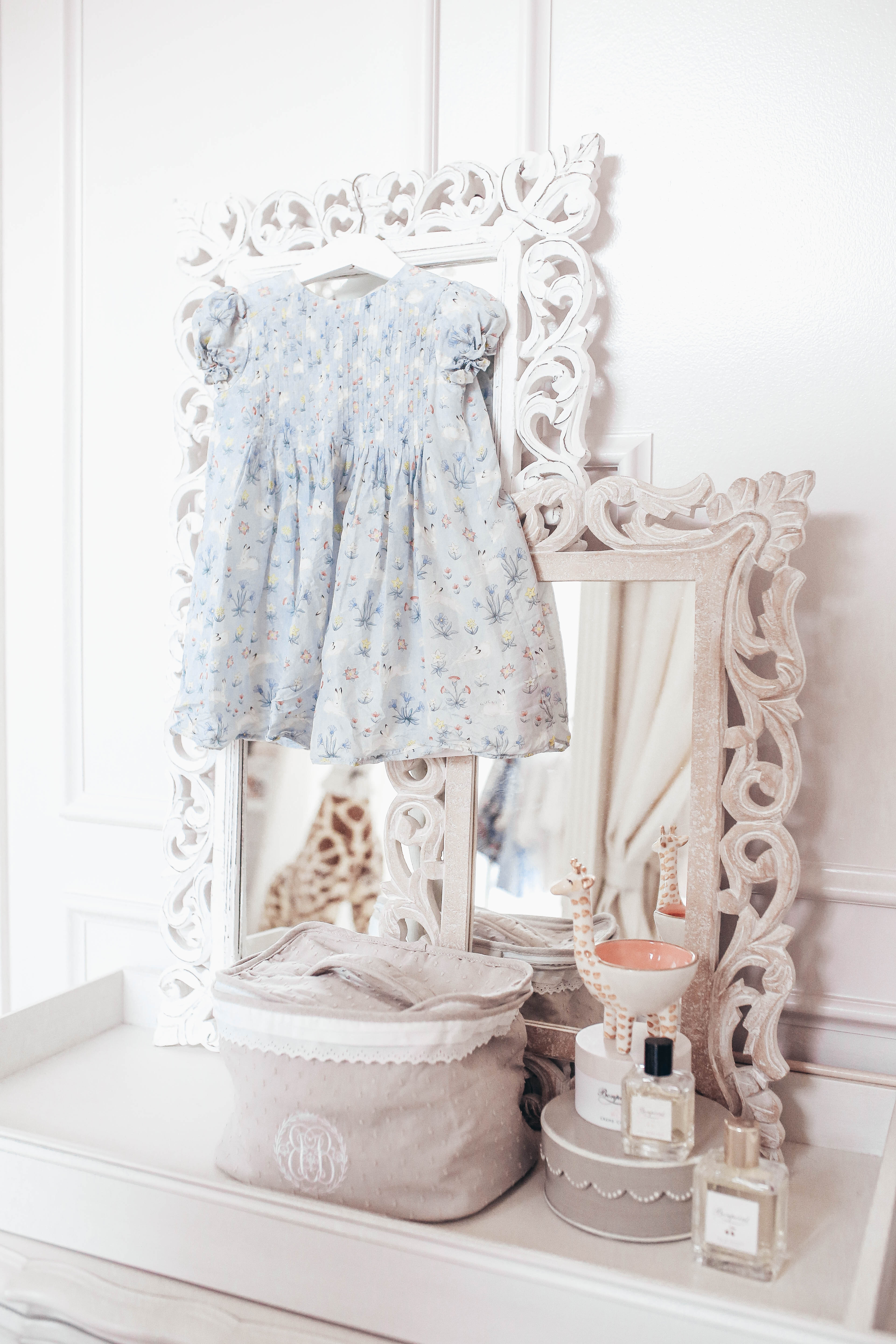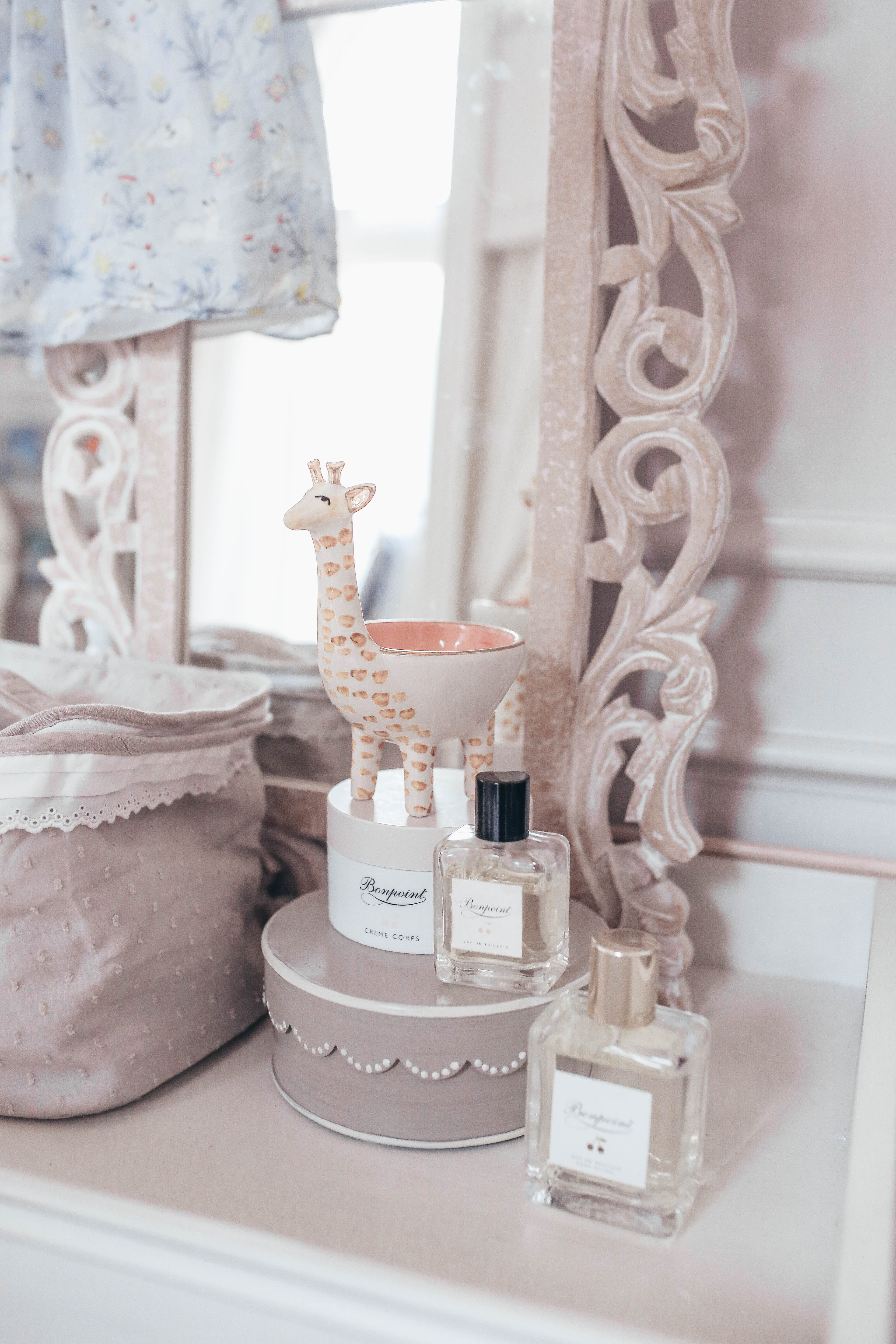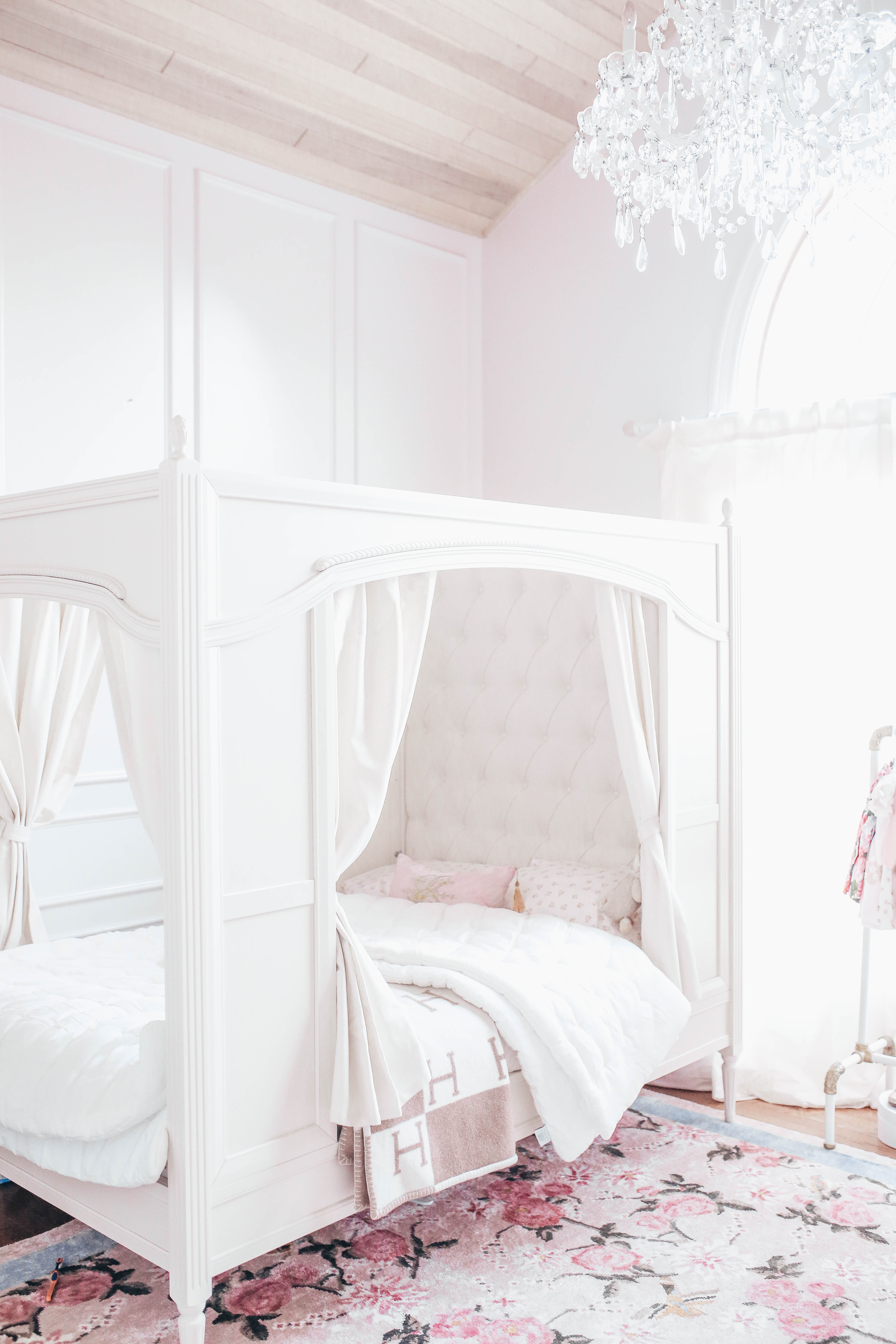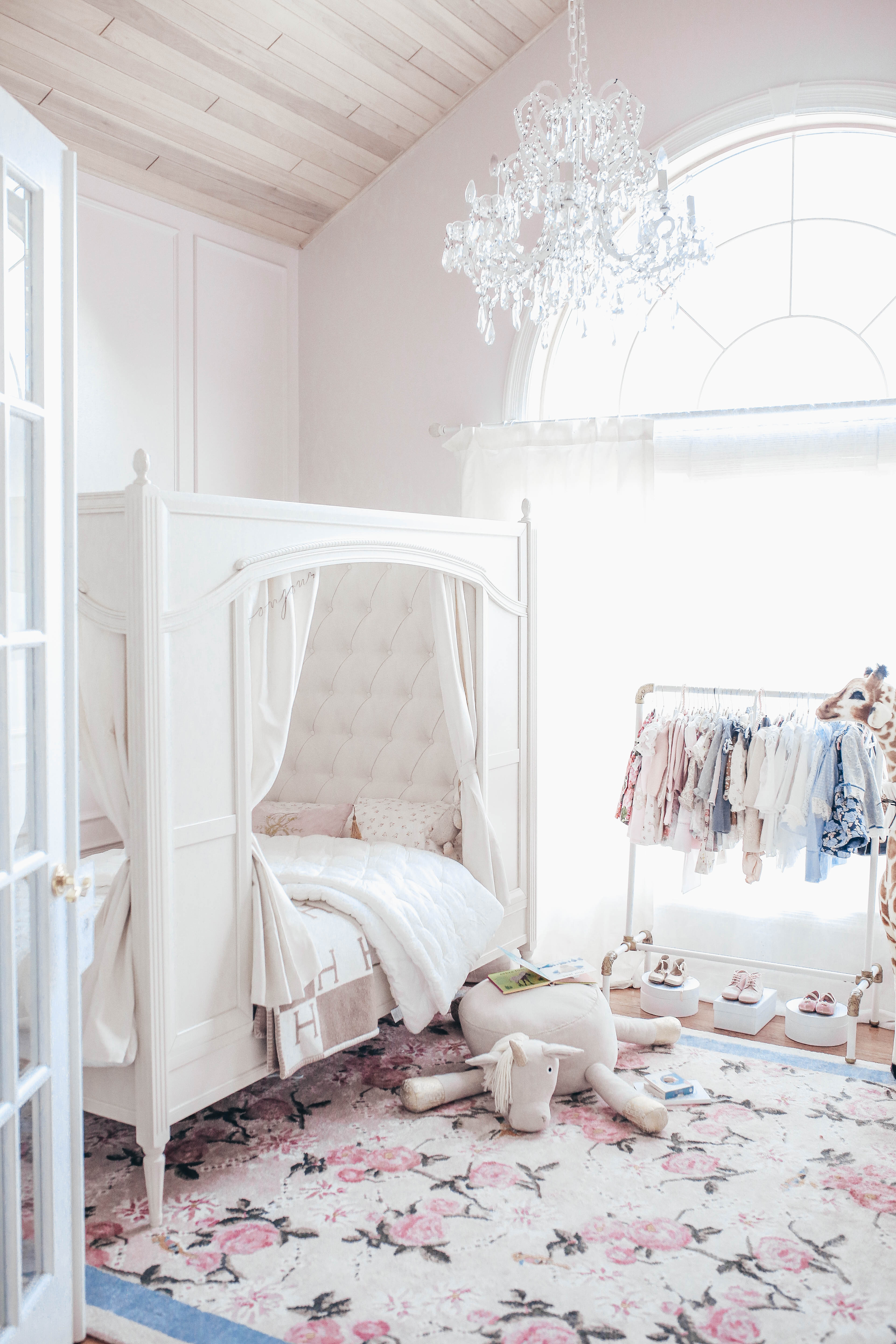 Room Details
Bed | Rug | Quilt | Giraffe | Sheets |Perfume | Clothing Rack | Velvet E Pillow
Reading Chair & Wardrobe | Pink Boots | Pink Ballet Slippers | Vanity Bag | Bonjour Sign
Unicorn Pouf and Mirrors – Marshalls/Home Goods
I've had so much fun transitioning Esmae out of her crib into a real bed. It was such a bittersweet moment in time, but we are enjoying this new stage and age! Of course a new bed gave me reason to change things up in her room. I've listed all the main details above.
A few brands worth noting: 
Lull Mattresses – I cannot put into words how much we love this mattress, its so comfortable and gives great back support! We started calling it the "magic sleeper" because in the evenings when we put Esmae down, my husband or I will lay next to her until she dozes off. Well, we've been laughing about this for weeks but we've been falling asleep before her. I thought it was just us, but once my sister was watching Esmae during her nap, and fell asleep putting her down midday! Its hilarious, but most importantly we highly recommend this brand! Head to their website to read more!
Rug – Ive had my eye on this gorgeous rug for almost a year. Recently, Lulu & Georgia reduced their pricing on this particular rug (about 20%)  from the original listing price and its amazing! This rug is pricy, but I promise you its worth it. The quality is out of this world, and the colors warm and cheer up her room so much!
Velvet E Pillow – I love to support amazing artisans who produce quality products with their bare hands. The company who hand made this pillow for Esmae is from Ukraine and ship worldwide. They make the most stunning pieces from children's clothing to room decor.
Vanity Bag – I discovered this brand on Instagram, and after receiving a few products I wanted to share how absolutely amazing and soft the quality is! I plan to get many more pieces with my next baby in the future!! Check out their baby sleeping bags! Perfect to place your baby into for night time!
Booties – I wanted to share an amazing boutique for luxury children's clothing, called Nickis.com. I have been working with Nickis for some time and I have to say they get amazing selections and have the best designer sales! They have also generously gifted me a promo code to share with you guys for 20% off your purchase! PROMO: VICTORIA20
Thank you so much for stopping by,
please leave questions/comments below and I will get back to you individually!
xx, Victoria
Disclaimer: In Collaboration with Lull Mattresses, Nickis.com, Pomme Caramel, Petite Coco, and La Tendresse.