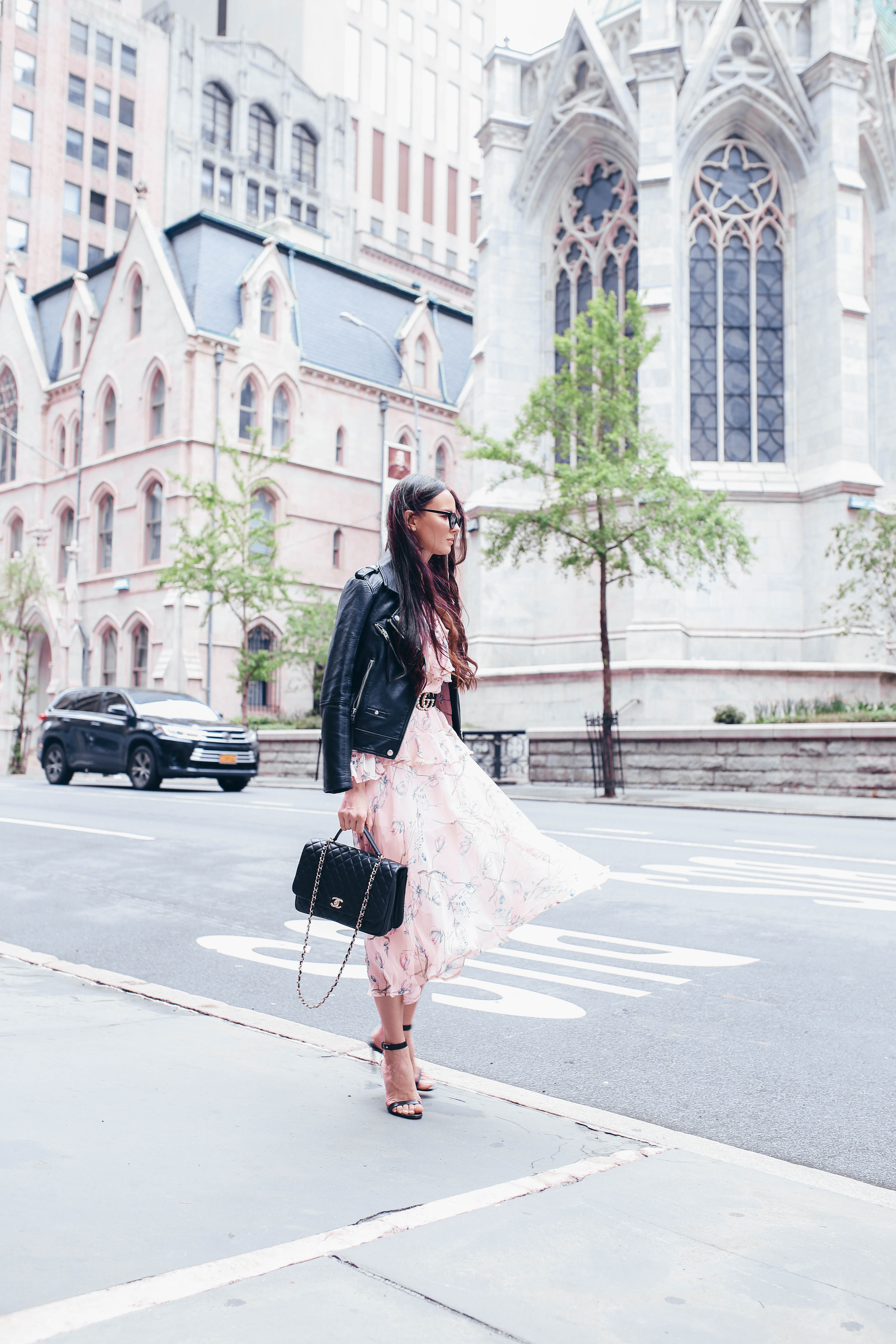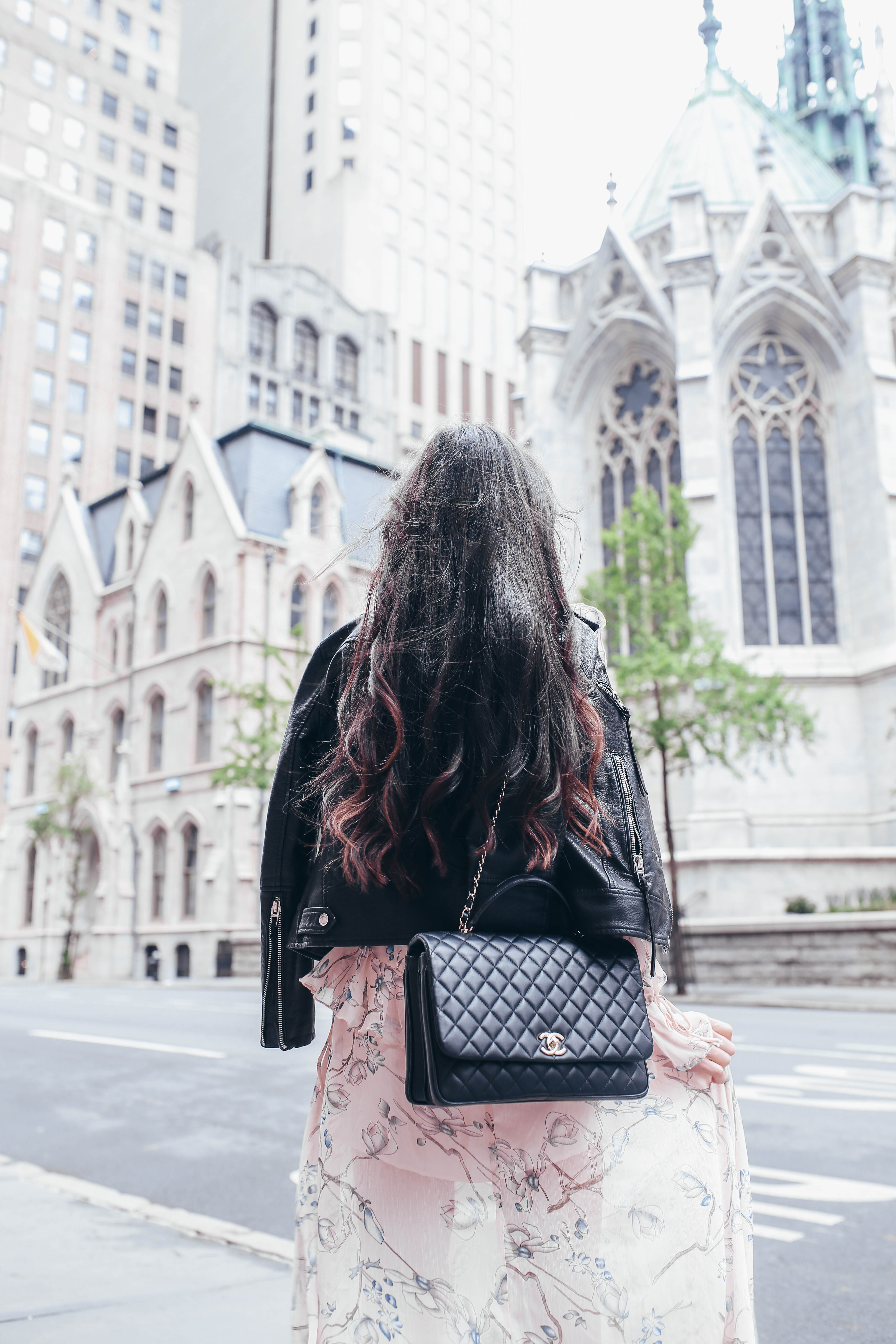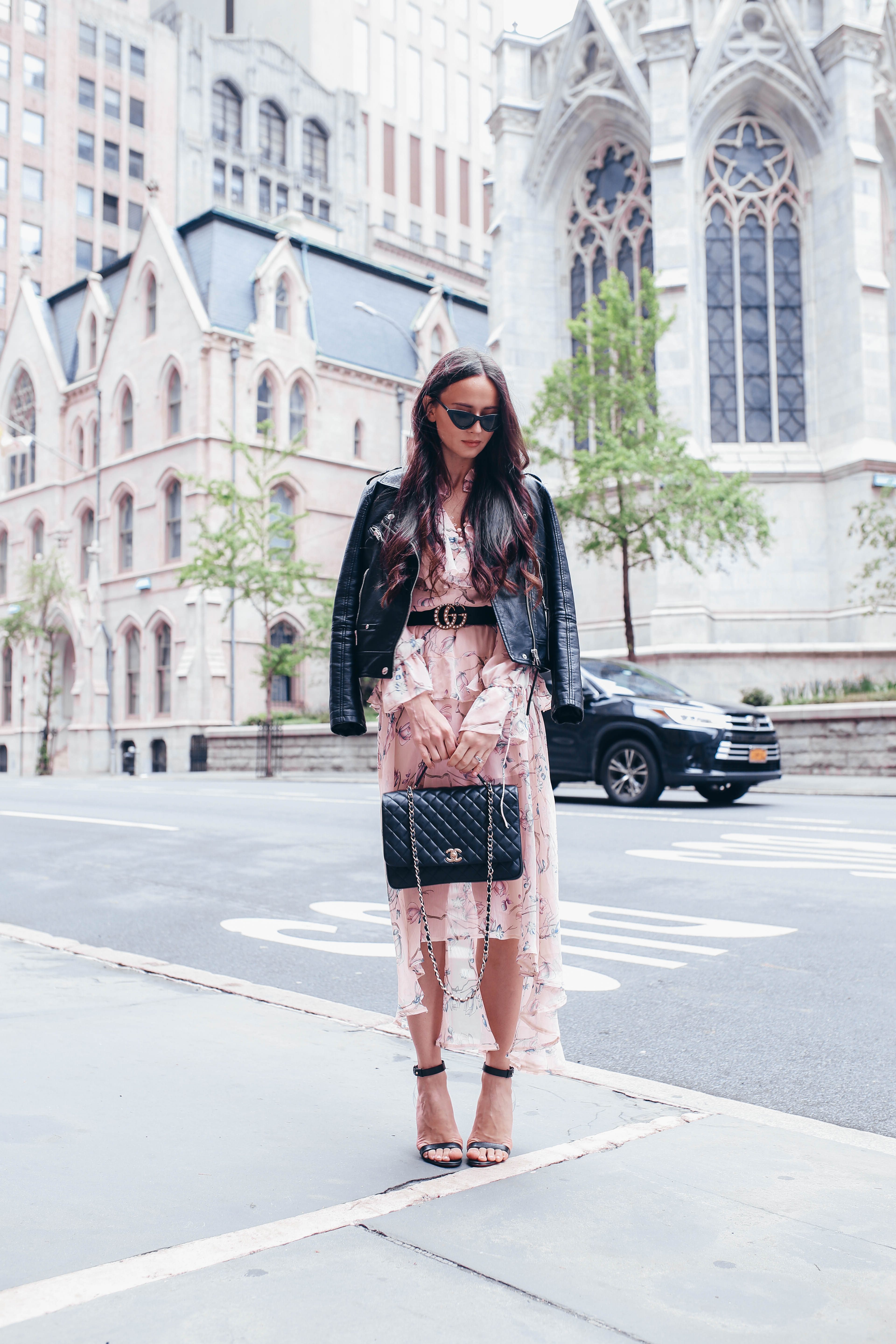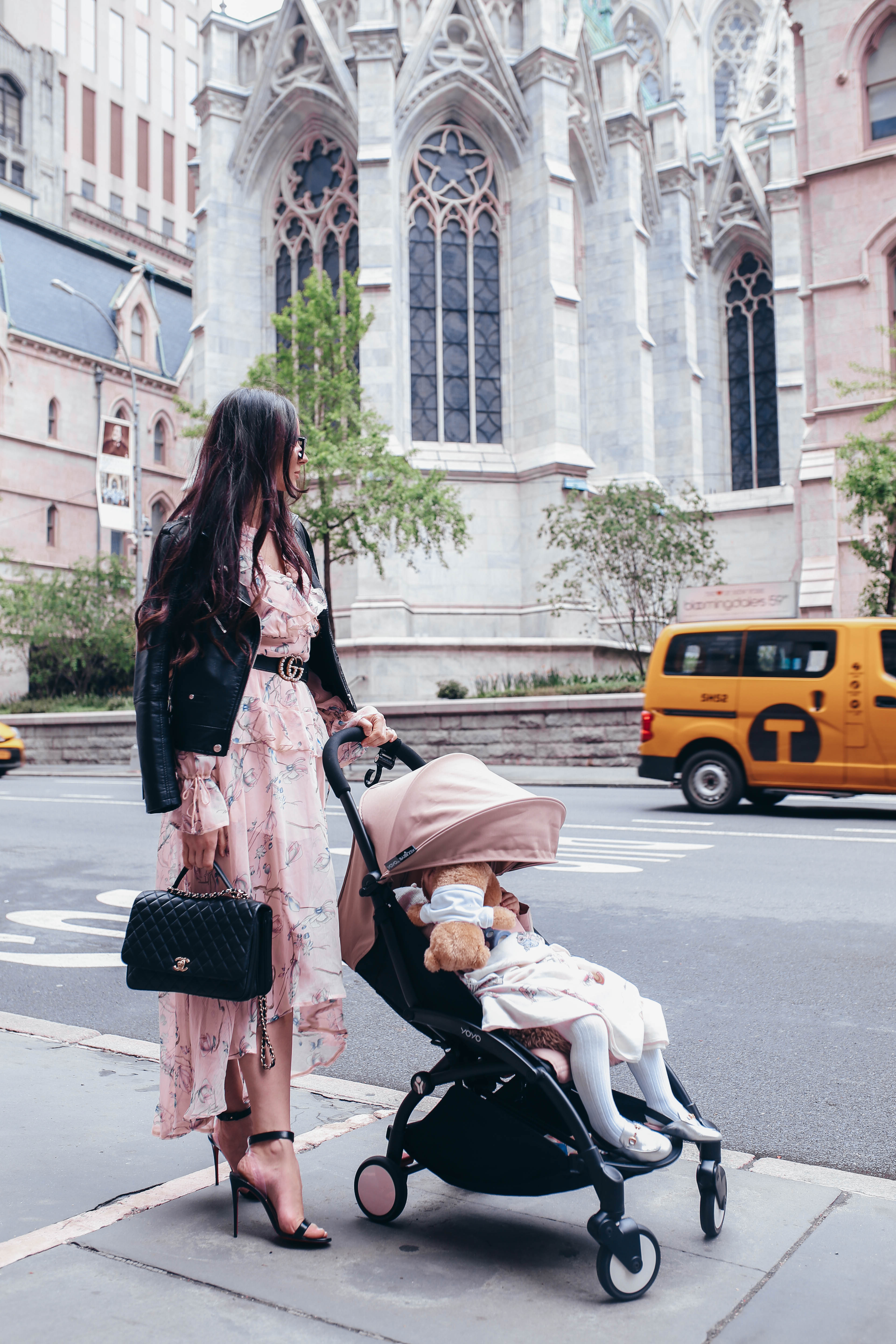 Dress (Similar here too)|Belt| Shoes | Jacket | Sunnies | Stroller
I took a super quick trip into the city to meet with a few brands and attend an event. While in theory I figured it would be easy to do a work trip with a toddler because Esmae is such a good traveler (thus far!), it was still a bit challenging when you are on a time crunch. Luckily staying at our home away from home, the New York Palace helped make this trip feel like I truly was right at home! Not only is the hotel stunning, but the key is location, location, LOCATION!
For the event I attended, I paired this gorgeous feminine dress with bold accessories to give it a chic edgy look. I had countless compliments on my "Zimmermann dress" and I loved to see everyones reactions when I told them my dress was in-fact from forever 21, but has total Zimmermann vibes! Goes to show that it is totally possible to dress chic and stylish if you are on a budget, because money can't buy great taste.
Another huge help on this trip was the Babyzen YOYO stroller, that is LIGHT, easy to fold, and so compact! Esmae found it comfortable as well. Ive partnered up with babyzen, and am excited to host a giveaway on my Instagram, giving away one of these amazing strollers to a follower who is always engaging in my content!
Wishing you a lovely day!
xo, Victoria